Men-Ups!
Photographer Rion Sabean challenges gender roles in a hilarious and disturbing way.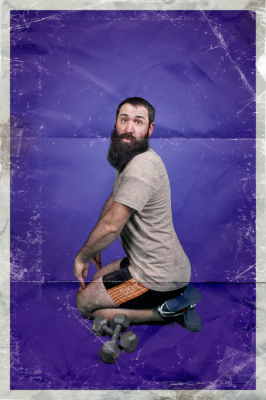 When you first look at Rion Sabean's photographs, you laugh. The men posed in the same positions as women pinups look absolutely ridiculous. Posed with manly implements -- weights, power tools -- they jut hips, pout. And then...well...you think how ridiculous those poses are, yet how we don't laugh when we see women make them.
Sabean:
Men-Ups! is a project aimed at reversing the stereotypes created by society, begging the questions; why is it sexual for a female to pose one way, and not sexual for a male? Why is it considered more comical or unsettling for males to act the more socially defined feminine?

Yes, yes. You probably saw this back in October on Jezebel. So what? Enjoy it again...