Mercyhurst Institute for Arts and Culture 2017-18
Cross-disciplinary, cross-generational, cross-community
Dr. Brett Johnson joined Mercyhurst University five years ago as a theatre specialist; now, in his first season as programming director for the Mercyhurst Institute for Arts and Culture (MIAC), he has evolved into a full-time collage artist. Not only has he pulled together a compelling 2017-18 lineup from a variety of artistic disciplines, but he has also come to recognize the role the arts play in unifying the disparate elements of a population.  
"We have the attitude that our program is a gift to the Erie community," says Johnson. "The programming we strive to offer lifts the spirit, galvanizes the intellect, opens a forum for conversation, and nurtures open-mindedness."
Robust attendance figures (four consecutive sellouts to end 2016-17) and positive feedback suggest that the appetite for MIAC's highbrow brand of entertainment has grown, despite recent challenges faced by the university. Balancing a budget is a trapeze act worthy of Cirque de Soleil, and in recent years, declining enrollment frayed at the proverbial ropes – Mercyhurst was teetering. Often the arts are the first casualty in such situations, but in the case of MIAC, Mercyhurst's President Michael Victor has been the safety net. Under his direction, the plunge in enrollment has been broken (2016 welcomed a record incoming class) and MIAC is still flying high. 
"We're experiencing a revitalization of the institute, not only on campus but in the community," says Johnson. 
The lineup is a bit leaner than years past at eight shows (compared to 15 in 2015 and 10 last year), but Johnson affirms the cutbacks are only in quantity, not in quality. "For the 2017-18 season, we wanted an array of iconic entertainers and other equally accomplished world class artists who perhaps weren't household names."
Without further ado, the Reader will now introduce you to (or reacquaint you with) each piece of that vision come to fruition. 
Bernadette Peters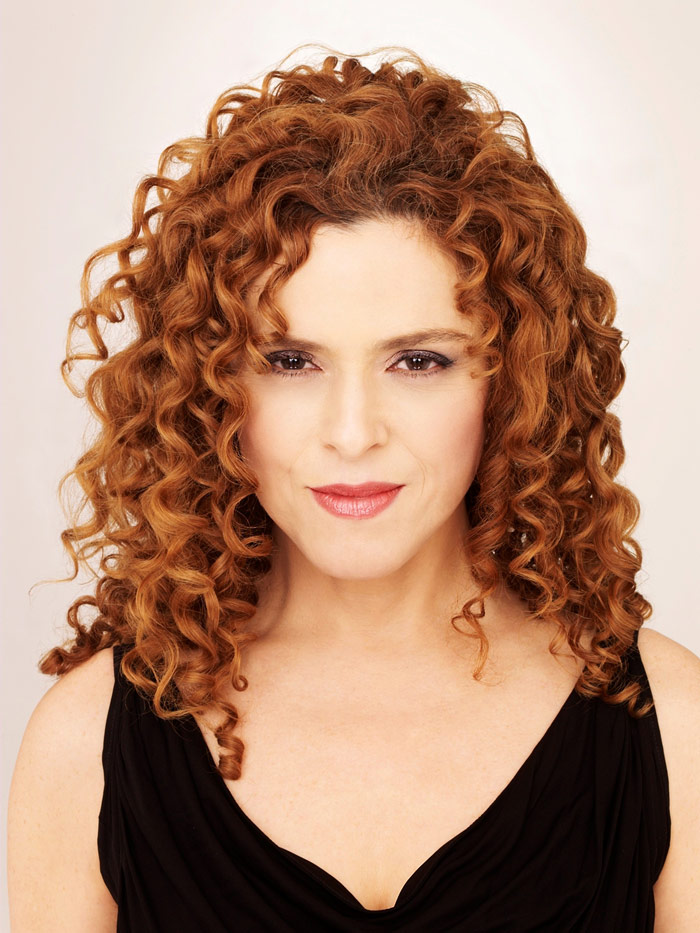 When is it: Thursday, Sept. 28 // 7:30 p.m.
Where is it: Mary D'Angelo Performing Arts Center
Who is it: Besides being one of the most esteemed Broadway performers of all time, Peters is also an accomplished singer, film and television actress, and the author of three children's books. She has won two Tony awards, three Drama Desk awards, and four Grammy awards (as part of a Broadway ensemble). She is most noted for her interpretations of composer Stephen Sondheim's works of musical theatre, including Into the Woods, Gypsy, Sunday in the Park with George, A Little Night Music, and Follies. She has appeared in 17 films, including The Jerk, Annie, Silent Movie, and (the Golden Globe-winning) Pennies from Heaven and been a frequent presence on television as well (Mozart in the Jungle, Smash, Ugly Betty, The Carol Burnett Show, The Muppet Show). Not a bad way to open the curtains on MIAC season.
Pilobolus Dance Theater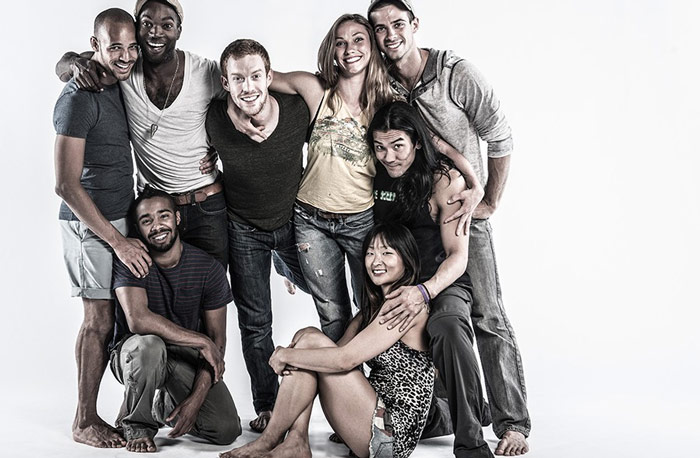 When is it: Tuesday, Oct. 10 // 7:30 p.m.
Where is it: Mary D'Angelo Performing Arts Center
What is it: In a word, fascinating. Pilobolus is a dance collective that bends the mind while bending their bodies into a panoply of shapes and patterns. The choreography highlights human collaboration by integrating multiple performers into singular, almost mechanistic displays. Equal parts strange and beautiful, Pilobolus has garnered extraordinary acclaim and was named one of the Dance Heritage Coalition's "Irreplaceable Dance Treasures." You'll want to stay flexible for this one, both thought-wise and schedule-wise. 
An Evening of Classic Lily Tomlin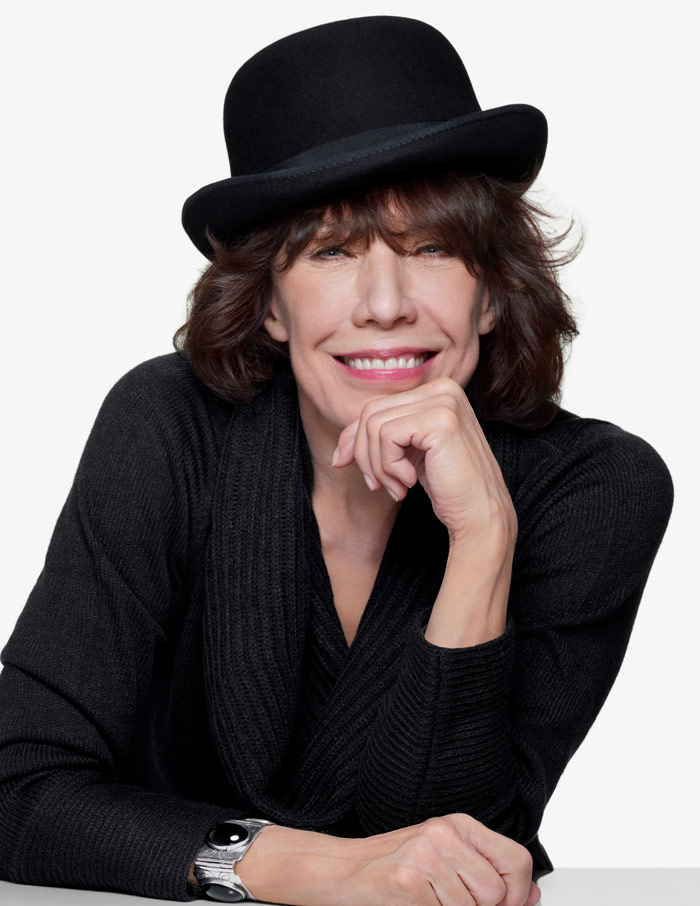 When is it: Tuesday, Nov. 7 // 7:30 p.m.
Where is it: Mary D'Angelo Performing Arts Center
Who is it: Out of many (accomplishments), one (Lily Tomlin). Out of one (Lily Tomlin), many (characters). The comedienne has been an American staple for the better part of five decades, from Rowan and Martin's Laugh-In to the Netflix original series Grace and Frankie. On this evening, she will reprise many of those roles in what has been described as a "greatest hits" collection, including Ernestine, Edith Ann, Mrs. Beasley, and more. She has garnered enough career accolades for nearly every one of them – the 2016 Screen Actors Guild Lifetime Achievement Award, the 2014 Kennedy Center Honor, the 2003 Mark Twain Prize for American Humor, two Peabody awards, five Emmys, two Tonys, a Grammy, a Writers Guild of America Award, and both the Crystal Award and the Lucy Award from Women in Film. This just goes to show that it's okay to have split personalities – as long as they're all funny. 
Danu: Feile Na Nollag (A Christmas Gathering)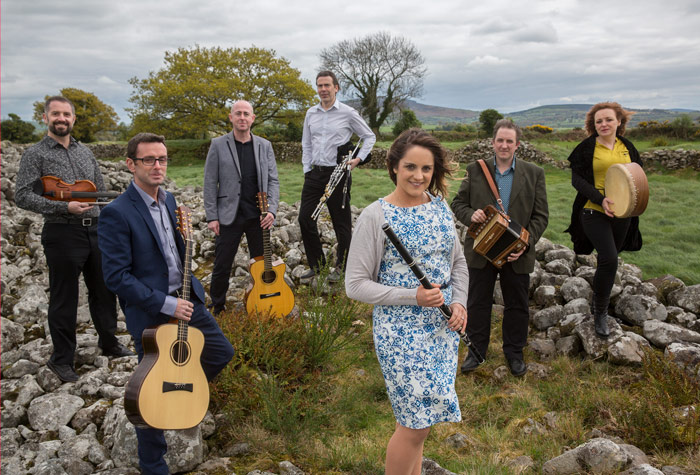 When is it: Wednesday, Dec. 6 // 7:30 p.m.
Where is it: Mary D' Angelo Performing Arts Center
What is it: The Green Christmas you've always dreamed of. In case you're not aware, the Irish have a penchant for celebrating, and this Emerald Isle ensemble does not disappoint. There's no place like their home country for the holidays, where the Yuletide traditions are as rich as a pint of Guinness. A Christmas Gathering seeks to capture the Irish community spirit through song and dance, with fiddles, flutes, button accordion, percussion, and vocals in both English (tradition) and Gaelic (tradition extra stout).
Imago Theatre: La Belle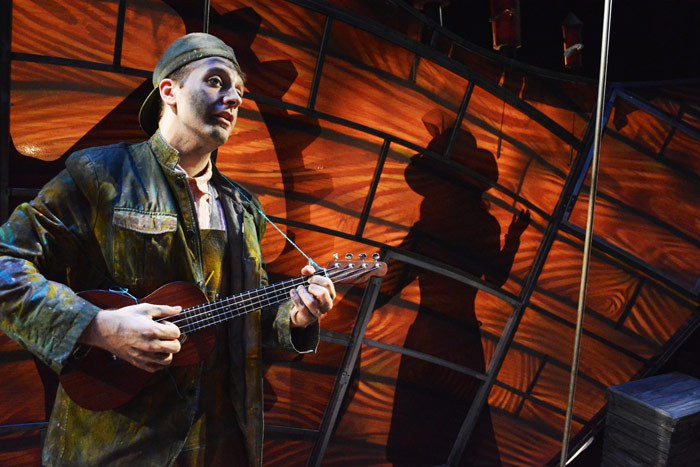 When is it: Saturday, Feb. 3, 2018 // 2 p.m.
Where is it: Mary D' Angelo Performing Arts Center
What is it: A tale as old as time with a charmingly modern treatment. This is Beauty and the Beast as you've never seen it – in the engine room of a steamship and appropriately well-greased with imagination. Imago Theatre is a whimsical blend of puppetry, shadow theatre, song, drama, and comedy that has been an international fixture for over two decades. Humans become props, and props in turn become human, opening up the whole gamut of comedic and emotional possibilities. Discounted ticket prices also open the opportunity to bring the entire family, including your little princes and princesses.
Turtle Island Quartet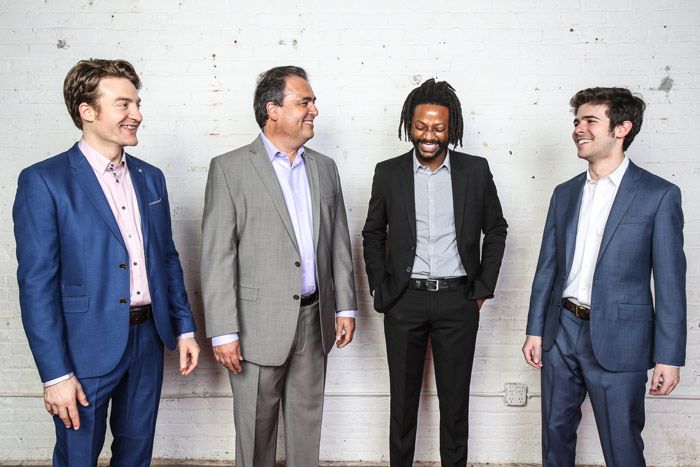 When is it: Thursday, Mar. 15, 2018 // 7:30 p.m.
Where is it: Walker Recital Hall
Who is it: A string quartet (two violins, viola, and cello) operating as a jazz quartet (which customarily consists of chordal instrument, wind instrument, bass and drums). Turtle Island Quartet was born 1985 in the San Francisco Bay area, the brainchild of violinists Darol Anger (no longer with the band) and David Balakrishnan. They too are collage artists, marrying bluegrass, funk, Latin, and European and Indian classical music with jazz for an eclectic (Turtle) soup. Balakrishnan, violinist Alex Hargreaves, violist Benjamin von Gutzeit, and cellist Malcom Parson conclude a weeklong residency at Mercyhurst with Bird's Eye View: The Legend of Charlie Parker, a tribute to the seminal jazz saxophonist Charlie Parker (a.k.a. Bird). Soar with the quartet through Parker classics interpolated with original and borrowed phrases from bebop and beyond — and scoff at the genre conventions that are so beneath you. 
Garrison Keillor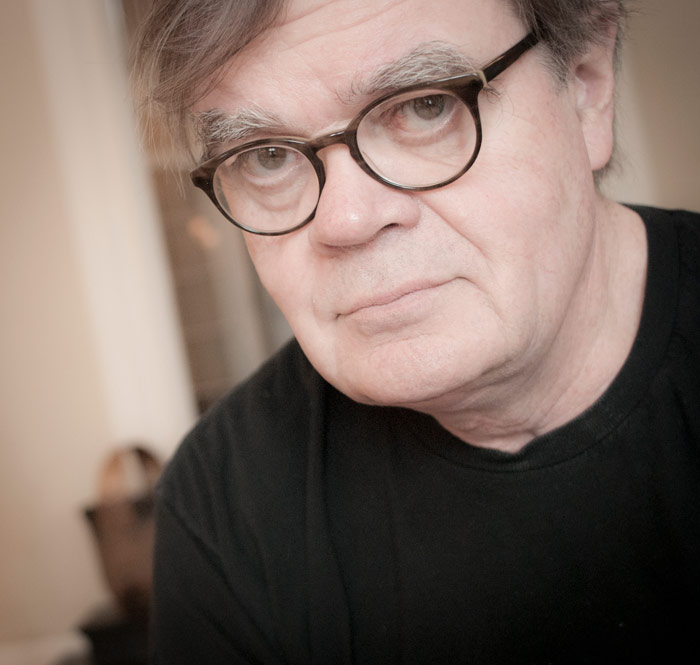 When is it: Tuesday, Feb. 13 // 7:30 p.m.
Where is it: Mary D'Angelo Performing Arts Center
Who is it: The American Midwest embodied. Garrison Keillor was the host of the Minnesota Public Radio Show A Prairie Home Companion for 43 years, passing the baton to musician Chris Thile in 2016. The highly-syndicated program began as a variety show and featured parody, songs, and skits. The second half of the show centered around a segment called "News From Lake Wobegone," referring to a fictional small town in Minnesota (and the setting for many of Keillor's books). Keillor is noted for his observational wit, insightful commentary, and genius pacing and delivery both on the air and on the page. He has written for The New Yorker, The Atlantic, National Geographic, and Salon.com and authored a number of political essays and poems. Listen carefully for the official time and date this fall, and in the meantime, keep your eyes and ears open — there is plenty to be savored in the in-between.