MIAC Live 2022-2023 Season Promises Something For Everyone
Bernadette Peters, Betty Buckley, Fran Lebowitz help kick off Mercyhurst concert series
August 29, 2022 at 11:30 AM
Fall means back to school, shorter days, and the start of the Mercyhurst Institute for Arts and Culture Live 2022-2023 season.
As we come out of the darkest days of the pandemic, we emerge into a world that is cautious, but ready to roll out the red carpet for a multitude of Broadway stars and internationally recognized acts.
Brett Johnson, Ph.D., the director of Mercyhurst's theater department and the artistic director for the MIAC, said, "Our 25th anniversary season, which featured a roster of iconic performers, including Martin Short, Vanessa Williams, and Leslie Odom, Jr., was a resounding success. We were thrilled to see full houses and appreciative audiences gathered once again to share in the life-affirming artistry of world-class entertainers."
But if ever there was an organization that strives to outdo itself again and again, "MIAC is back and better than ever, strengthening the vibrancy of the Erie region through world-class performing arts experiences."
Johnson continued, "From Broadway legends to cultural icons to internationally acclaimed superstars, our 2022-23 MIAC Live series is our most eclectic season to date, and promises something for everyone."
From showstoppers like Bernadette Peters and Kelli O'Hara, to the biting wit and sharp observations of Fran Lebowitz, to the passionate movement of Ballet Hispánico and the joyful hymns of The Kingdom Choir, Johnson puts it best: "Our 2022-23 season includes cherished MIAC veterans and new artists you simply won't want to miss."
All shows begin at 7:30 p.m. and take place at the ​​Mary D'Angelo Performing Arts Center at 501 E 38th Street.
Fran Lebowitz photo © Brigitte Lacombe. Hot Sardines photo by Wojtek Urbanek. Angelique Kidjo photo by Fabrice Mabillot.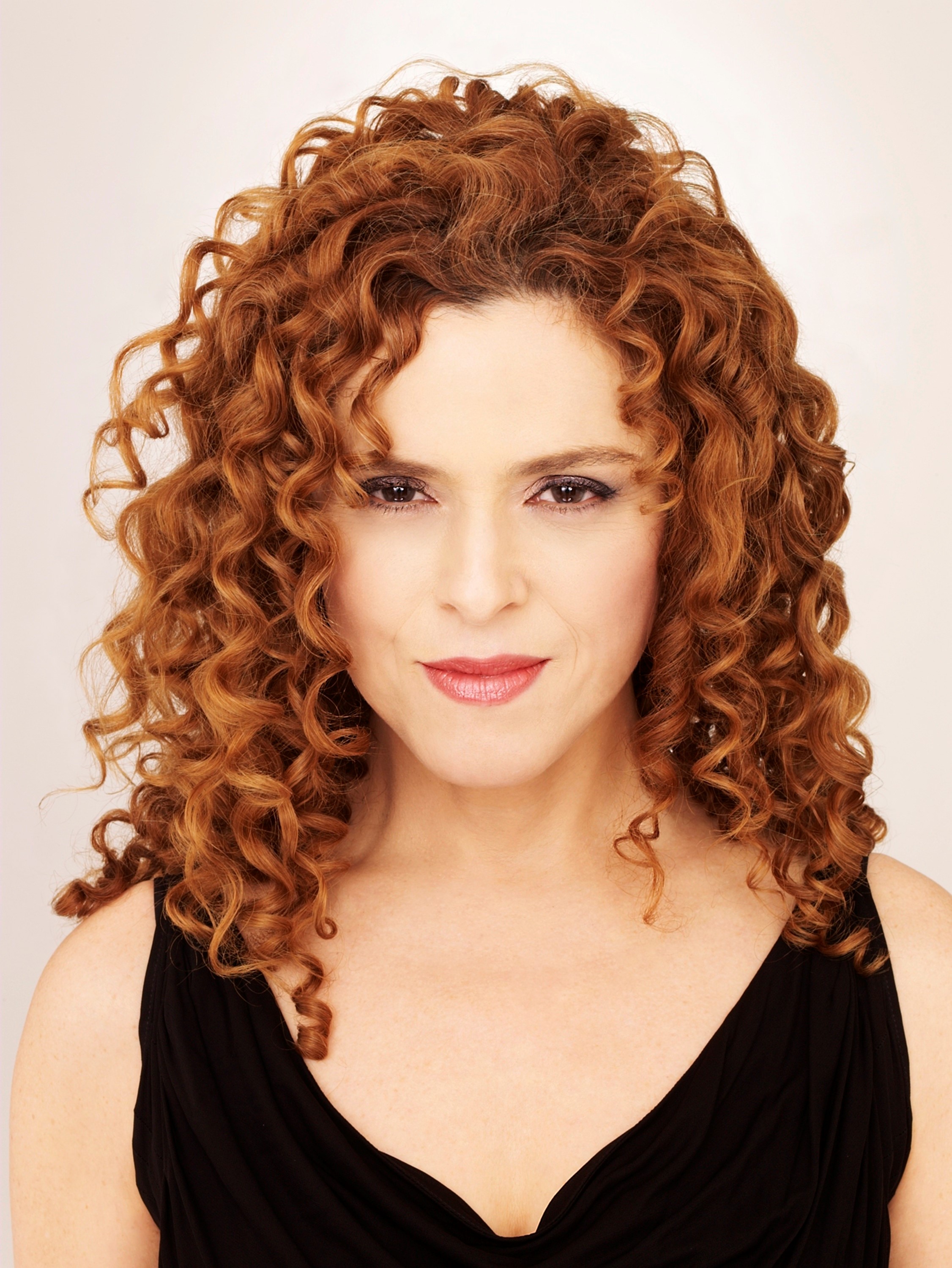 Bernadette Peters with the Erie Philharmonic
Saturday, Sept. 17
For more than six decades, Bernadette Peters has shined on stage and screen, starting when she was just three-and-half years old, on the TV show Juvenile Jury.
Since then, this powerhouse vocalist — who has numerous Tony Awards to her name, as well as a Golden Globe, plus Emmy and Grammy nominations — has become the "foremost interpreter of the works of Stephen Sondheim" and has appeared in countless films and TV and Broadway shows.
For her performance on Sept. 17, Peters will be joined by the Erie Philharmonic, for a performance fit for the season opener of the MIAC Live 2022-2023 series.
For Peters tickets and more information, visit MIAC.Mercyhurst.edu

Betty Buckley
Saturday, Sept. 24

With a title like the "Voice of Broadway" bestowed upon her by New York Magazine, Betty Buckley is well-known on stage as well as on screen. 
Winning a Tony Award for her portrayal of Grizabella the Glamour Cat, a role that she originated in the initial run of Cats. She was later nominated for another Tony for her role of Hesione in Triumph of Love, and later played Nora Desmond in the stage version of Sunset Boulevard, for which she received an Olivier Award nomination. 
Her film credits include 1976's Carrie, Eight is Enough, Chicago Med, Oz, AMC's Preacher and M. Night Shyamalan's Split.
For Peters tickets and more information, visit MIAC.Mercyhurst.edu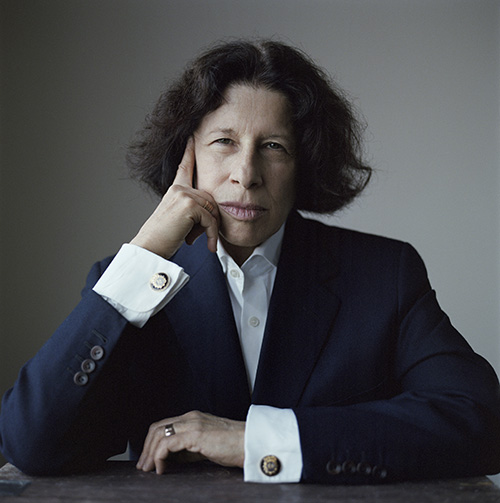 An Evening with Fran Lebowitz
Thursday, Oct. 6
The woman who famously said, "It's what I wanted my entire life. People asking me my opinion, and people not allowed to interrupt" is coming to the Mary D'Angelo stage Oct. 6, and she's bringing her — uninterrupted — social commentary in full force.
Martin Scorsese finds her fascinating, as he has made her the subject of two projects, *Public Speaking for HBO and *Pretend It's a City for Netflix, and she is an outspoken critic of gentrification in New York City, celebrity culture, and smoking bans.
While Lebowitz is "famously resistant" to technology, with no cell phone or computer, her acerbic wit, which will no doubt be on full display for the evening, is the stuff tweets and Instagram posts are made of.
For Lebowitz tickets and more information, visit MIAC.Mercyhurst.edu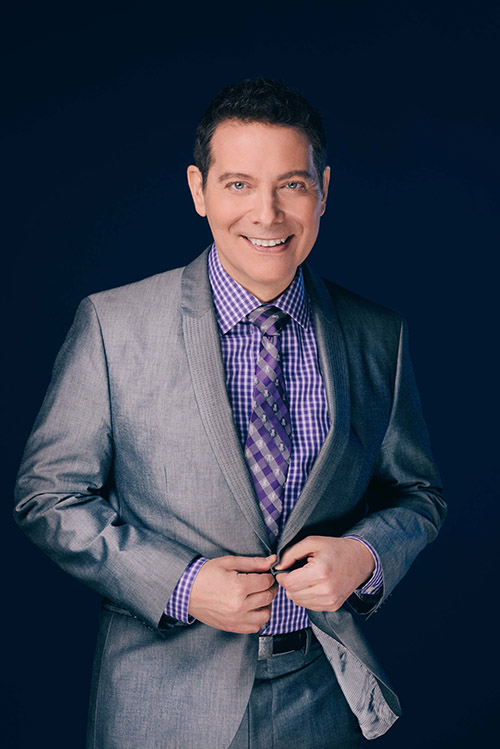 Get Happy! Michael Feinstein Celebrates the Judy Garland Centennial
Wednesday, October 26
She was born Frances Ethel Gumm in 1922, but the world better knows her as Judy Garland.
From her iconic performance as Dorothy in *The Wizard of Oz to her accidental overdose at the age of 47, Garland has left a legacy of music and showmanship that few have matched in the years since.
So it's fitting that Michael Feinstein, singer, pianist and keeper of the Great American Songbook, has taken up the mantle of Garland's legacy and is celebrating Garland's life through song, film and photos, many never-before-seen.
This performance is executively produced by Garland's own daughter, Liza Minnelli, and will "lead audiences on a historical journey through Garland's amazing life…"
For Feinstein tickets and more information, visit MIAC.Mercyhurst.edu

Holiday Stomps with the Hot Sardines
Tuesday, November 29
From a chance 2007 meeting in a noodle shop in Manhattan between Evan Palazzo and Elizabeth Bougerol, Hot Sardines was born, and this "hot jazz" group has since produced eight albums and hit the number one spot on the iTunes Jazz chart.
With their Holiday Stomps show, the Hot Sardines are taking songs like "White Christmas" and "Please Come Home for Christmas" and making them joyful and fresh, as they have been doing with jazz standards for over a decade.
With a sound that is at once vintage and updated, old-fashioned and new-fangled, Hot Sardines are sure to please come the winter holidays, with a show for all ages.
For Hot Sardines tickets and more information, visit MIAC.Mercyhurst.edu

Natalie MacMaster and Donnell Leahy Present A Celtic Family Christmas
Monday, Dec. 12
For fans of Christmas music, fiddle, and Celtic tradition, plus everyone in between, gather 'round the Mary D'Angelo stage for fiddle virtuosos Natalie MacMaster and her husband, Donnell Leahy.
The duo will be joined on stage by their children, as well as other musicians, and will feature a lineup of classic Christmas and Celtic songs that will no doubt have audiences in the holiday spirit.
For MacMaster and Leahy tickets and more information, visit MIAC.Mercyhurst.edu

Ballet Hispánico
Friday, Feb. 10
Founded by Tina Ramirez in 1970, Ballet Hispánico describes itself as "the foremost dance representative of Hispanic culture in the United States," but much more than that, it is the eminent Latinx cultural organization in the country, too.
With its strong emphasis on community outreach and giving voice to underrepresented talent, Ballet Hispánico is for the people, electrifying audiences with its mix of traditional ballet and modern and Latin dance.
For Ballet Hispánico tickets and more information, visit MIAC.Mercyhurst.edu

The Kingdom Choir
Tuesday, Feb. 21
Though they have been performing for over 20 years, it wasn't until they sang at the wedding of Prince Harry and Meghan Markle that The Kingdom Choir attained worldwide fame and signed a record deal with Sony Music.
This London-based gospel group, which was founded and continues to be conducted by Karen Gibson and is made up of 20 young and vibrant voices, will bring their infectious energy and joy to the Mary D'Angelo stage.
For Kingdom Choir tickets and more information, visit MIAC.Mercyhurst.edu

Kelli O'Hara
Thursday, Mar. 2
If you were watching HBO's *The Gilded Age, one thing became abundantly clear: They had poached half of Broadway's brightest stars to be cast in the program, among them Kelli O'Hara.
The Tony Award-winner (for the lead role of Anna Leonowens in *The King and I) and frequent face on film and TV features on 10 different cast recordings, can be seen often on PBS concert specials, and has even graced the New York Metropolitan Opera stage in 2014 and 2018.
For O'Hara tickets and more information, visit MIAC.Mercyhurst.edu

Chris Botti
Tuesday, Mar. 28
Chris Botti has worked with the likes of Paul Simon, Sting, and Aretha Franklin — and he even left college his senior year to tour with Frank Sinatra and Buddy Rich.
He has released numerous albums and done countless collaborations with every big name in music, even winning the 2013 Grammy for Best Pop Instrumental Album for *Impressions.
"Because you don't have the advantage of lyrical content," he explained in a 2009 interview with the Palm Beach Post, "you have to make sure the melody is more exceptional…you have to make it silky and haunting and try not to downplay too much."
For Botti tickets and more information, visit MIAC.Mercyhurst.edu

Angelique Kidjo
Thursday, Apr. 13
Dubbed by Time Magazine as "Africa's premier diva," Beninese-born vocalist, actress and activist Angelique Kidjo has been inspired and influenced by numerous artists and tastes: Nina Simone, Jimi Hendrix, Afropop, Congolese rumba, and jazz.
She is fluent in five languages, all of which she sings in, and in 2021 released her 15th album, *Mother Nature. A UNICEF Goodwill Ambassador since 2002, Kidjo has been described as "the undisputed queen of African music."
For Kidjo tickets and more information, visit MIAC.Mercyhurst.edu

Aaron Tveit
Wednesday, May 3
Rounding out the 2022-2023 MIAC Live season is Aaron Tveit, fresh off his 2020 Tony win for originating the role of Christian in Broadway's *Moulin Rouge.
The actor and singer, who featured as Enjolras in 2012's *Les Miserables adaptation, has over a dozen theater credits to his name, as well as numerous TV appearances, and he can currently be seen in the main cast for *Schmidgadoon!.
For Tveit tickets and more information, visit MIAC.Mercyhurst.edu
Cara Suppa can be reached at carajsuppa@gmail.com.