Middle of Lineup carries SeaWolves to their third straight Win
The Howlers are now 2-0 in their series against Richmond.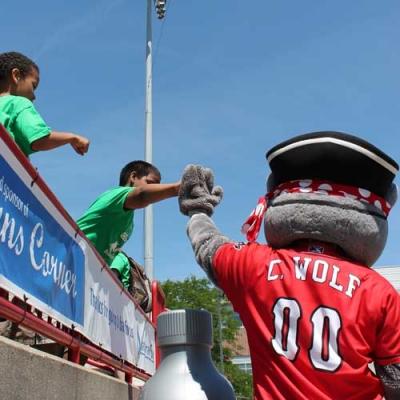 In a game that was periodically threatened by thunderstorms throughout the night, the middle of the Erie SeaWolves' lineup carried the team offensively. Erie clinched the series win against the Richmond Flying Squirrels in a 5-1 victory Tuesday, July 23. The SeaWolves started off with a strong first inning and never gave up the lead.
Right-handed pitcher Warwick Saupold (4-3, 2.93 ERA) started tonight and pitched a scoreless first inning. He was provided with solid run support in the bottom of the first when center fielder Daniel Fields, designated hitter Ramon Cabrera, and left fielder Tyler Collins all scored on Richmond's left-handed starter, Edwin Escobar (1-1, 4.22 ERA).
After two quiet innings that featured Saupold and Escobar, the SeaWolves made some more noise when third baseman Wade Gaynor scored on an error committed by Richmond. Gaynor ended up as tonight's Iron Man of the Game with a run and two RBI's. He also batted two-for-three. After five innings, the Howlers led 4-0.
In the top of the sixth, righty Will Clinard took the mound for the SeaWolves in relief of Saupold. Saupold pitched five solid innings, striking out six. Clinard had a three-up, three-down sixth inning, but Flying Squirrels right fielder Jarrett Parker scored off of a fly ball from center fielder Ryan Lollis in the seventh.
The SeaWolves answered back with a run of their own when Collins scored Fields, keeping a four-run lead until the end of the game. Fields contributed two runs to tonight's effort and hit two for three. Collins scored once, batted two for four, and earned two RBI.
Saupold won the game for Erie tonight, while Escobar lost it for Richmond. The SeaWolves (52-48) look to sweep the Flying Squirrels (47-56) in the final game of the series on July 24 at 12:05 p.m. The SeaWolves have a great opportunity to build on their three game winning streak going into a series against Bowie from Thursday through Sunday.
Adam Unger can be contacted at aUnger@ErieReader.com.