Movie Nuggets
Want to check out a flick but can't decide what to see? Ian McGinnity gives you four good options for the week.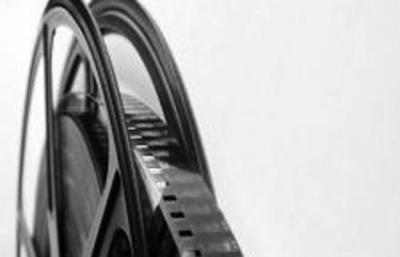 June marks the return of the "X-Men" in an origins tale in addition to another Brew & View event. After seeing Bradley Cooper hung over last week, catch him in "Limitless."
In Theaters
"Visual Acoustics"
Famed architecture photographer Julius Shulman captured the modern age, and this documentary, narrated by Dustin Hoffman, turns the lens on Shulman. The photographer who died in 2009 has been described as a giant and the most significant person is his field. Learn about the man and get a glimpse of his work, including his iconic photographs of Los Angeles. You can also enjoy free craft beer and local food at 6 p.m. in the Cummings Art Gallery before the 7 p.m. showing.
(Mary D'Angelo Performing Arts Center)
"X-Men: First Class"
The mutants are back but their latest tale takes place before the popular trilogy of "X-Men" movies. Charles Xavier (the future Professor X), played by James McAvoy, becomes best friends with Erik Lehnsherr (the future Magneto), played by Michael Fassbender. The two are different from the rest of society and Charles starts a school for fellow mutants like Mystique, played by Jennifer Lawrence, and Beast, played by Nicholas Hoult. Viewers learn about the characters in flashbacks and see how the X-Men become involved in the Cuban Missile Crisis. The theme of tolerance is once again overarching as the mutants could be substituted for many groups in society.
(Tinseltown)
"Limitless"
Bradley Cooper stars in this smart thriller about what happens when a human can access the entire brain. Eddie Morra, played by Cooper, is a struggling writer whose world changes once he takes a secret drug. He finishes his book and turns into a savvy businessman who helps and then has conflicts with Carl Van Loon, played by Robert Deniro. Along for the ride is Eddie's on-again, off-again girlfriend Lindy, played by Abbie Cornish. You will be entertained by the quick-paced plot filled with mysteries and danger as Eddie becomes more powerful. "Limitless" opened at number one in March and is certainly worth $1.
(Millcreek 6)
To Rent
"The Dilemma"
If you liked the humor-filled "Hangover" movies, you will want to meet Ronny Valentine, played by Vince Vaughn, and Nick Brannen, played by Kevin James. The best friends are always together since they work at the same company and hang out all the time. The title refers to what happens when Ronny discovers Nick's wife Geneva, played by Winona Ryder, having an affair. Poisonous plants, covert operations, and Queen Latifah provide laughs when Ronny struggles with how to tell Nick. "The Dilemma" is directed by Ron Howard and can be picked up at your nearest Redbox.