Must See Shows
Addison Moon and Brooke Surgener
August 2, 2017 at 3:00 PM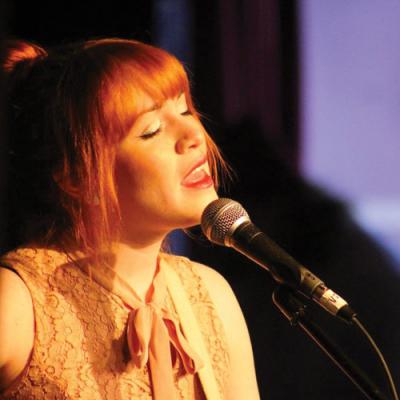 Friday, Aug. 4
Picture this: it's a Friday evening in Erie. The night is young, and if you're going to be following the bar scene, why not take in some live music, too? You wind up at The King's Rook, where you discover two very unique, yet complementary acts on the same bill. One is known for what she refers to as "desert rock," a combination of blues, country and rock music equal parts modern and nostalgic. The other artist may very well fall under the pseudo-genre of "twee-pop," delivering sweet indie-pop originals and covers (often paired with unexpected visual accompaniments in her music videos).
The artists are Addison Moon and Brooke Surgener, respectively, and The King's Rook is exactly where they'll be playing together.
Brooke Surgener is a local artist with an affinity for all things nerdom. Eventually, Surgener's penchant for cosplay (i.e., dressing up as characters from comic books, video games, anime, and/or movies) extended past her Comic-Con travels and began seeping into her music — a process she described as natural.
"Like music, cosplay is another form of expression and [that's] a big reason why I fell in love with it," Surgener says. "I never meant to combine my music with cosplaying; I think my imagination just did that on its own."
Surgener has plenty of music not associated with certain video game and anime characters, but visits to her YouTube channel reveal such creative titles as "Be Your Babe (Zelda Cosplay Music Video)," "All I Want for Christmas is You (Sailor Moon Christmas)" and "Santa Baby (Nerd Version)."
"I began to imagine how to physically express it and the stories just started to write themselves through the characters," Surgener explains. "I just got lucky that two completely different things that I am passionate about were able to complement each other in such a unique way that made sense."
Opening up the show will be Optimistic Apocalypse, the pseudonym of Fairview's own McKenzie Lee Sprague (note: be sure to check out a review of her latest release in this very issue). The multi-talented indie-folk songwriter will showcase a set of her original tracks, adding harmonies on stage with Surgener during her set as well.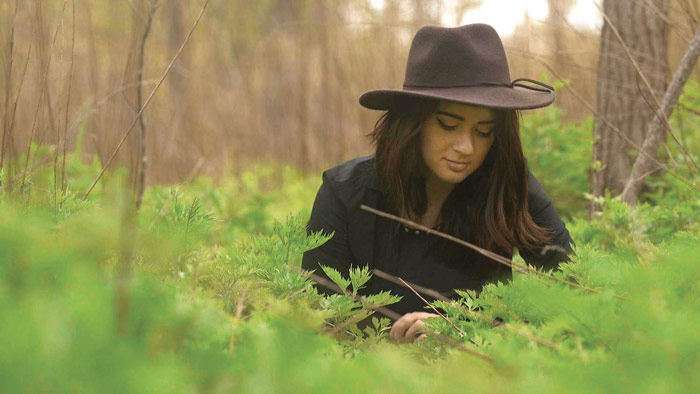 Hayley Restivo, the force behind Addison Moon, is less local, but known for playing The Great Blue Heron Festival three years and counting. The Jamestown native and current New York City resident's music sounds modern, not unlike many blues-revival artists around today, but a deeper listen exposes a connection with folk legends such as Neil Young and Bob Dylan.
"I play and write pulling a lot of inspiration from the Southwest," explains Restivo. "I really tried to be a folk singer for a long time, but I never got to showcase my voice the way I do when I get to belt."
And belt Restivo does on her brand new self-titled LP (available on all streaming platforms). Having been released only a mere month ago, it can only be assumed that Restivo will be performing some of her favorite tracks from the album at the upcoming King's Rook show. Brook Surgener also has an EP, a full-length and last year's "Be Your Babe" single available on Bandcamp. With the show's material being this eclectic, one can only assume that this is one of the summer's must-see shows.
10 p.m. to 2 a.m. // 1921 Peach St. // Free admission with member ID // facebook.com/kingsrookclub