NAMI of Erie County Explores the Arts
Developed from a 40 Under 40 Collaboration, the program reaches its sixth year
The National Alliance on Mental Illness (NAMI) of Erie County held its sixth annual Exploring the Arts with NAMI on Monday, April 29, 2019, at the expERIEnce Children's Museum. Over 50 students from Early Connections explored the museum and how art and creativity can positively affect mental health and wellness. This year, Exploring the Arts with NAMI featured local musician Lori Burke, who has written music for Sesame Street.
The children enjoyed a fun-filled day of music, art, and mental health education that allowed them to explore how art and creativity can positively affect mental health and wellness. The students got a chance to see a variety of instruments, as Burke performed some classic children's songs and a few that she has written herself. The kids then made an instrument of their own, using recyclable materials, such as paper towel tubes, tissue boxes, and rubber bands. Recyclable materials enable the children to continue exploring their creativity at home after the program concludes.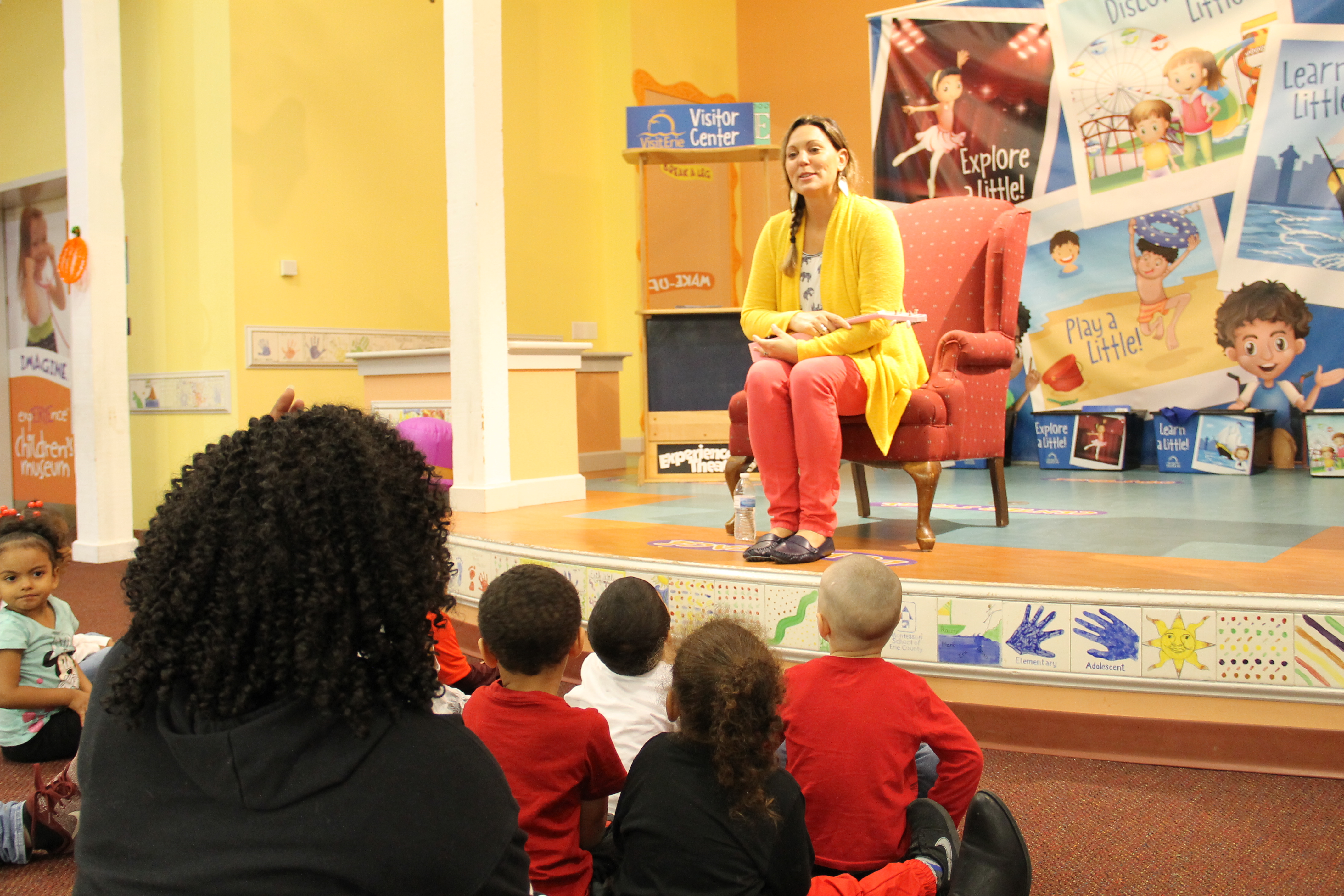 Exploring the Arts with NAMI was started in 2015 when Christine Olivier, former Director of the Mercyhurst Institute for Arts & Culture, and I collaborated over coffee. Both she and I were awarded the Erie Reader's 40 Under 40 honor in 2015. With my knowledge of mental health and her access to local and national musical artists, Exploring the Arts with NAMI was created in an effort to introduce mental health issues and reduce stigma at an early age through music and artistic expression. The program has served over 800 children since its inception. One in five children living in Erie County will experience some form of mental illness in their lifetime.
Our goal was to create a program that was fun while trying to decrease the negative preconceptions surrounding mental illness. Ultimately, I think Exploring the Arts with NAMI accomplished that goal and it has been so rewarding to see the kids have such a good time during the program. I'm very thankful that the Erie Reader brought Christine and I together through the honor of the 40 Under 40 award.
"I'm happy to hear that Exploring the Arts with NAMI is still going on and still reaching so many people," Olivier said. "This really is a model for other communities that art can be used to help and support."
Additionally, Exploring the Arts with NAMI has been added as a component of the MIRROR program, developed by the International Institute of Erie. These sessions began in March 2019. The program is designed to introduce mental health and wellness concepts in New American and refugee children at McKinley and Pfeiffer-Burleigh schools, both United Way of Erie County Community Schools. Exploring the Arts with NAMI fits perfectly within this program. "The stigmas regarding mental health are even stronger and more prevalent in our New American and refugee communities," said Dylanna Grasinger, International Institute of Erie director. "Offering a fun-filled program to introduce these concepts is a great way to spark a conversation about mental health with these students."
In addition to music, the sessions within the MIRROR program also introduce the students to yoga, to present the relationship between mental and physical wellness. The importance of this relationship is often neglected, but the simple, calming yoga poses the students are taught makes it possible for them to feel better, both in body and in mind.
The National Alliance on Mental Illness (NAMI) of Erie County is focused on fostering personal growth and family stability by supporting and educating family members and individuals facing the challenges of mental illness in Erie County. As always, NAMI's community services are provided at no cost to participants. For more information on Exploring the Arts with NAMI or NAMI of Erie County, visit NAMIerie.org.
Denise L. Kolivoski, MBA is the Executive Director of NAMI of Erie County and can be reached at denise@NAMIerie.org