Our First Time: The Importance of the Erie Playhouse to Those on Stage
Sharing personal stories on the continuing impact of community theatre
Those of use that have been fortunate enough to decide that we wanted to take to the stage, to act, to dance to sing. We always remember our first time. With everything that is happening in the world today does live theatre matter, will it be one more casualty of the virus? With concerns about feeding our families, and just staying healthy, does it even matter? I believe that answer is an unequivocal yes.
Right now, things are bleak and many of us are looking to the fond memories of the better days. I want to reorient us, not to remember where we have been, but to where we are going. The Erie Playhouse has been and will still be the keystone of theater in the area. Many of us can remember when it provided us our first opportunities to discover and nurture these talents that some had always been wanting to demonstrate (and some were terrified to acknowledge). The Playhouse for generations has not just entertained, it has stood as a place that gives people, especially many younger ones, confidence. It helps them build talent and provided relationships that many would have not had otherwise. 
My own first experience was in the summer of 2000, I had done a handful of shows at McDowell High School. I arrived at the Playhouse rehearsal hall, then located on State Street to audition for West Side Story. I opened the door and walked up a very long flight of stairs, each creak up the stairs made me want to turn back, to avoid what I thought would be embarrassing myself. Finally, I arrived and auditioned with some very, very clumsy dancing in front of choreographer Richard Davis, and some singing that probably drove away any nearby alley cats for director David Matthews. Perhaps David wanted to give a new kid a shot, or perhaps seeing how terrified I was he thought I'd be perfect for Chino, the shy young man who the best friend of gang leader Bernardo, who I was cast as. To this day I look at that production and was one the most wonderful times of my life, I met some wonderful people and was completely bitten by the bug of performing on stage.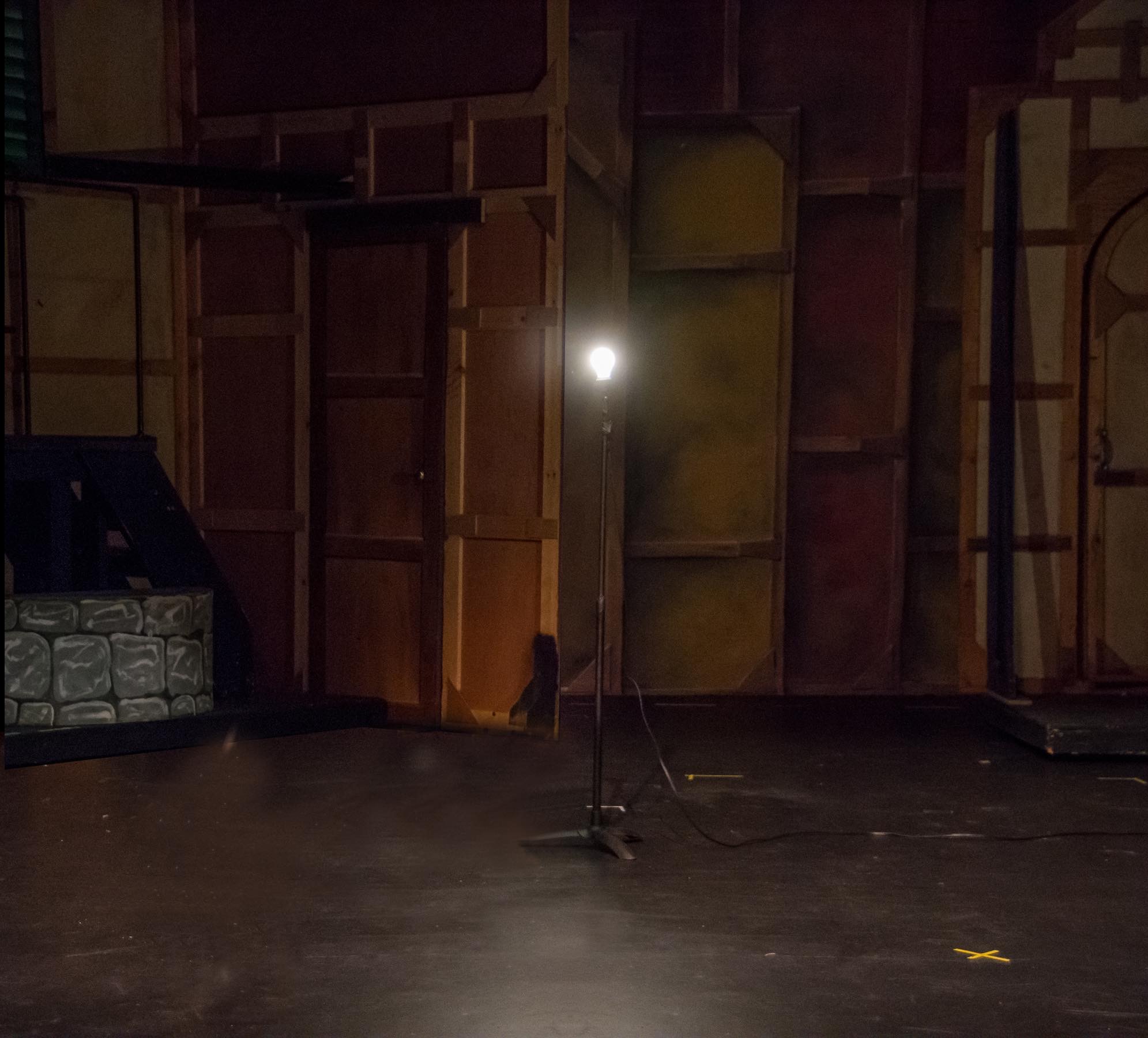 Contributed photo
Playhouse Executive Director Kate Neubert-Lechner noted that even while the Playhouse is dark, they are continuing their mission, individuals who have been so touched by the work the Playhouse does still finding ways to enrich the lives of others. "The Playhouse's main mission is to engage, educate, and entertain with the performing arts and I feel that we still have an obligation to fulfill that mission even during these difficult times. That's why we're continuing to live stream our PLAYtime program and will continue to explore other ways we can digitally connect with the community while we're all staying home to flatten the curve." 
To read about the Playhouse's recent #lighttheplayhouse fundraiser, go here:
I will be including several testimonials of those that have had their lives touched by the Playhouse. This is but a very small sample of those that have been impacted by the one hundred plus years of the organization. 
Many performers noted how the Playhouse gave them a sense of confidence that they never had before, Ian Brady who is part of the group that recently started the viral 16 bar challenge to help raise funds for the Playhouse said, "My first production at the Erie Playhouse was Narnia: The Lion, the Witch, and the Wardrobe directed by Richard Davis. It gave me a world of friends and confidence, self-love, and access to my passion that I'd never had before and will always hang on to, especially in times like these. " Ian is not the only one who noted how impactful working on the Youtheatre productions (for those between the age of 5 and 18) has been on their life. Maeve Kirby who works with the Youtheatre and is a regular part of the PLAYtime sessions which can be seen on Facebook and Youtube said, ''My first show at the Erie Playhouse was The Wizard of Oz, directed by David Mathews in 2006. Performing in Youtheatre shows helped me to feel more confident in my own skin." Many who begin in the Youtheathre not only gain confidence, but also the time and ability to hone their skills. Luke Wayand, who last year took on one of the leads in the very heavy Spring Awakening shows noted his progress over the years. " When I was first starting to get involved with the Playhouse, I was still very new to the world of theatre, and I usually am very shy when I first arrive in a new setting. The Playhouse is often referred to as a second home by many, and I believe that to be so true. Its community welcomed me with open arms, as they do with everyone that has a passion for the arts. My first production (which was Youtheatre's Cinderella) showed me how essential community theatre is to me. Getting the opportunity to grow up (& grow as a performer) here inspired me to pursue a career in this field, as it had with so many of us that have walked on that stage. We as EP artists are raised in that beautiful home that prepares us for a world in the arts."  
Not everyone has an experience where they spent years with the Playhouse, some people have been fortunate to find a second home and various stages of life, giving those that may not be from the area a new family. They are then richer for it.   Luke Bongiorno who was recently seen as the lead in The Curious Incident of the Dog in the Night-Time is a much more recent addition to the Playhouse, but no less affected.  "My first production was Freaky Friday in June of 2019.  I was struck by how professional all the cast, crew, and production team were.  The Playhouse is such a light in the Erie community, and we are really lucky we have such a wonderful local theatre." The Playhouse has also been a place of escape for many of us. Young actor Logan Kearney who has already been in a number of productions recalled of his first experience "I walked in the doors the rehearsal nervous because I knew no one and wasn't expecting to get cast. Everyone there wasn't negative or rude; they were so welcoming. The directors made the audition calming and fun instead of nerve-wracking and scary. The show was even better, anytime I went to rehearsal or a performance, all the muck of the day immediately washed away. The playhouse changed my life for the better in every way you could imagine."

Michael Watcher who has been in a number of productions over a short time said of his first recent experience, "I still cannot believe when I am cast in a show considering the extraordinary talent in our community. My first Erie Playhouse show was Shakespeare in Love - where I learned about acting, character development, and the teamwork of being part of a company of players. It is the commitment, talent, and love of everyone, onstage and off, that makes Playhouse shows special. And from the moment I stepped in front of the directors at my first audition, I started my journey home - and, in no small part, I found myself along the way." Mr. Watcher who is now also a board member of the Playhouse also shared his views on why he feels that the organization is so invaluable. "The importance of community theatre lies in the ability of the local producers and directors to meet the community where it is and to produce those plays and musicals that they need at that time. Theatre is the soul of society. It entertains. It educates. It inspires, it transforms. Community theatre impacts more than just the audience - the creative team, cast, and crew are forever changed by their participation."  
Many of us were changed in several ways, perhaps few so much as Shawn Clerkin, professor of theatre at Gannon University and husband of former Playhouse Executive Director Amli Clerkin. "My first production with the Erie Playhouse was West Side Story, during the summer of 1982. I had begun dating Almi Clemente that spring, and she had been a volunteer performer with the Playhouse since 1977, and we were excited to work together on the show. I walked into auditions with Trisha Boylan (now Yates), and together we sang the "Balcony Scene," which featured the song "Tonight." David Matthews was at the piano, and he was as daunting as any director I had worked with. I was thrilled to be cast in the production (we would drive in the early hours of the morning to see the cast list posted on the door of the rehearsal hall). The ensemble was great - multigenerational, multitalented, and welcoming. Judy Green almost succeeded in making me appear to dance! And while the reviewers Robin Dile (now Cuneo) and Don McQuaid did not like my performance, the grateful Playhouse family helped to inspire me to pursue theatre as my academic major, and later directing as my professional path."
Reliving the experiences of the past is important, but what of the future? With nothing certain now what is next for this iconic Erie institution? I asked Kate Neubert-Lechner and she stated," I think community theatre is still important and will continue to be important because it's a unifying activity that brings our community together and that is certainly something we will all need when this is over.  I do understand that people may still be uneasy in large public groups post-COVID, but I also hope that the desire to join to share a collective experience will be strong and a great place to do that is the theatre."  
For over one hundred years, the Erie Playhouse has given not just the community entertainment, it has been a place of education, of shelter and a light against the darkness. The building while important can never compare to the community that has been created over generations that will ensure that it lasts one hundred more. 
[Ed note: Reader Managing Editor Nick Warren's first time with the Playhouse was also as a part of 2000's West Side Story, where he played guitar in the orchestra]