Our Yummiest Can't Miss Dishes of 2023
Craveable Erie-area dishes you'll want to order up
What do you feel like eating tonight? Making the perpetual, often unpleasant decision about dinner is a very real part of the human condition. So our staff here at the Reader — along with some helpful suggestions from our social media followers — have got your back. Below you'll find an eclectic array of dishes from all around Erie to get your taste buds tingling (some happen to be from Best of Erie 2022 winners, so you know they've been fully vetted and assuredly great). We've got you covered from appetizer to dessert, and there's something for everyone — including vegan and gluten-free options. From straight-up American dishes like Bro Man's Sammiches' award-winning Sooner Burger to world cuisine from Nepal, Vietnam, and the Dominican Republic, you're sure to find a solution to that nagging dinner issue in the list below.
So, let's dig in!
(Listed alphabetically by location)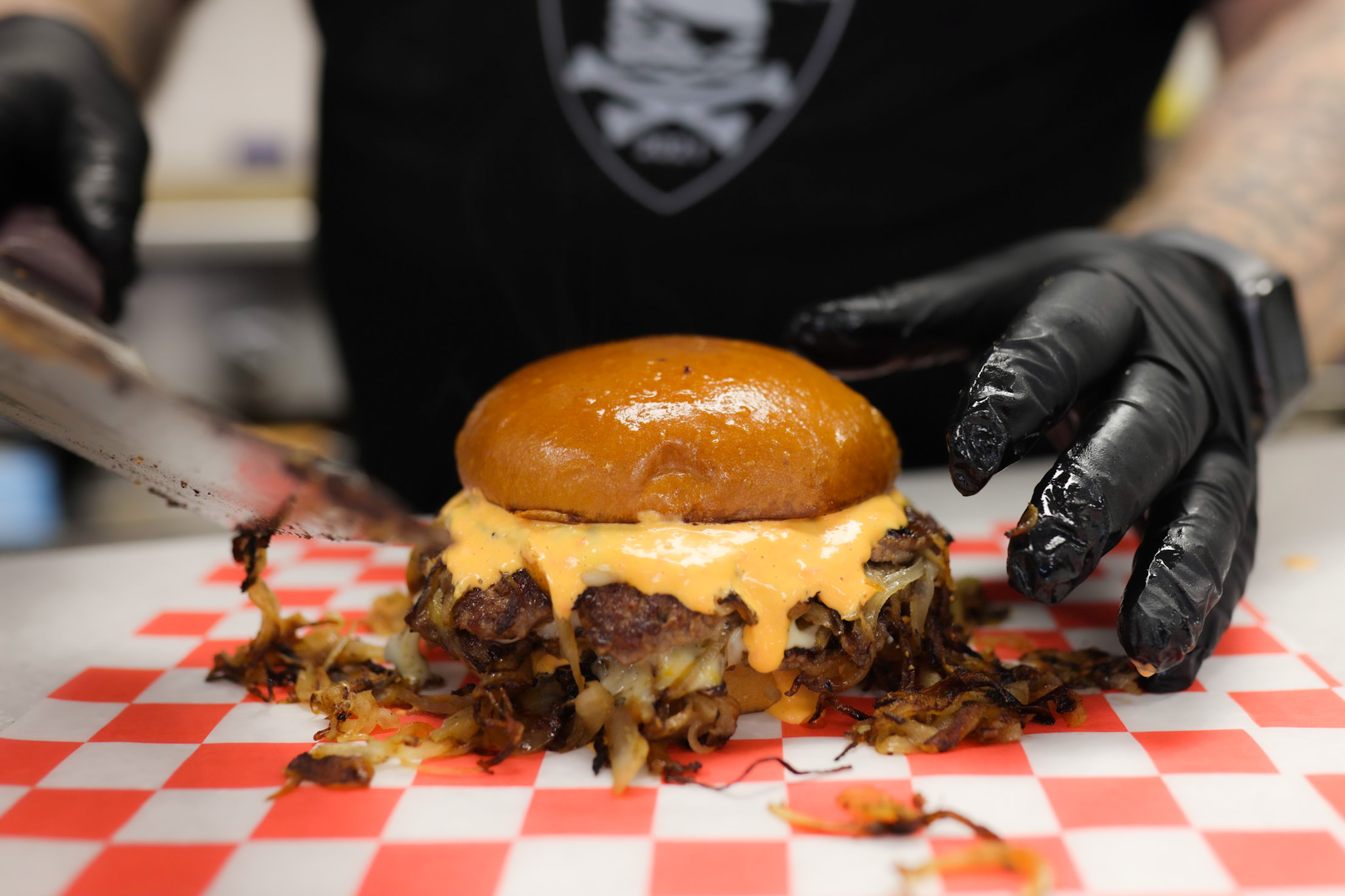 Photo by Jessica Hunter
What: Sooner Burger
Where: Bro Man's Sammiches
Vibe: Up-to-your-elbows sloppy goodness
On the menu as: Burgers
Price: $13
Winner of Best Burger in 2022's Best of Erie Awards, the Sooner is a work of sloppy, cheesy, saucy art. Double patties of "hand smashed burger" made from Angus reserve brisket short rib, topped with an overflowing amount of savory caramelized onions, two cheeses, and a sweet roasted red pepper garlic aioli — this burger will have you rolling up your sleeves and embracing the mess. Make sure you grab some napkins (and maybe a nap afterwards, too).
8228 Peach St. // (814) 480-9119 // bromanssammiches.com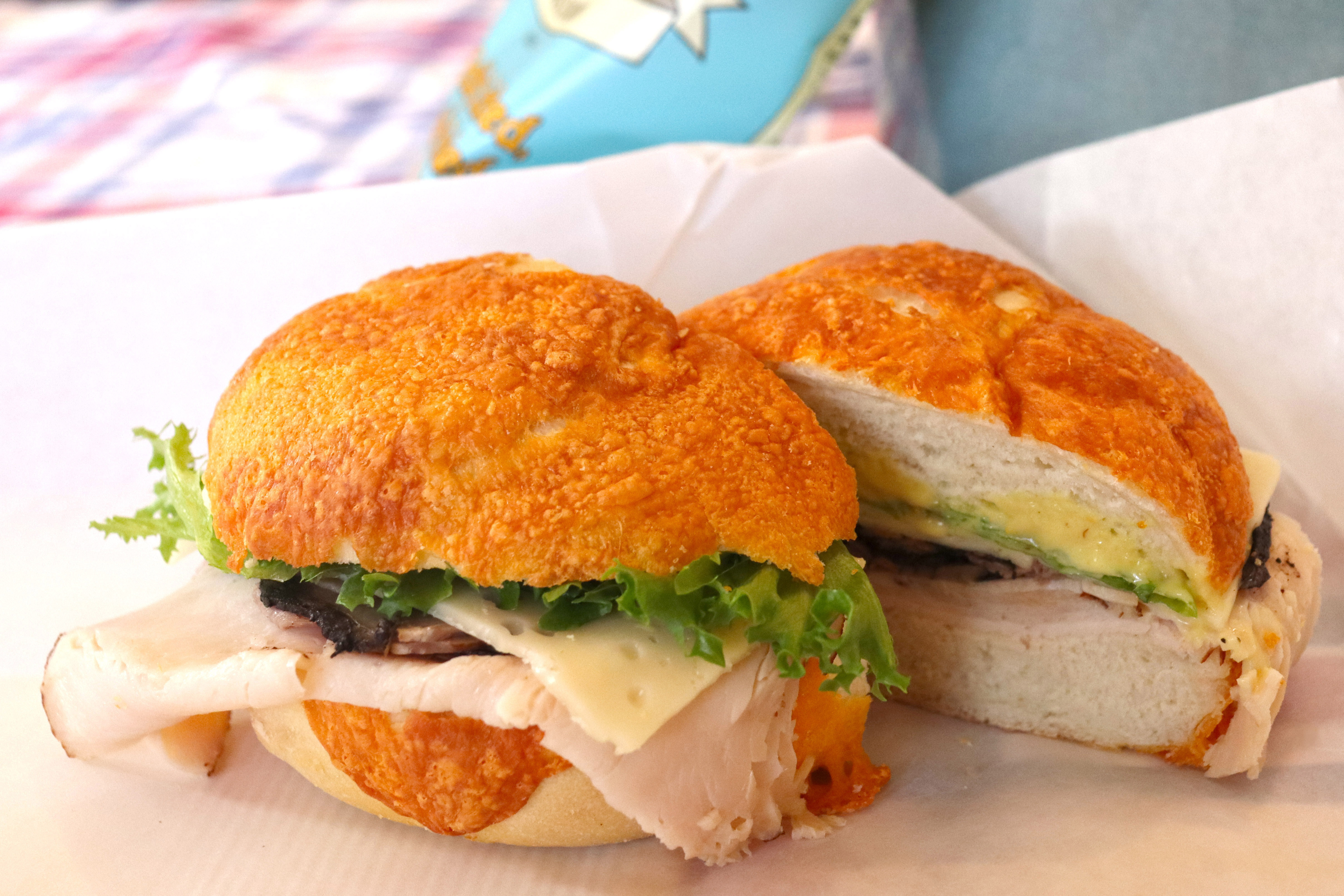 Photo by Nick Warren
What: Black Forest Sando
Where: Dee's Delicatessen
Vibe: Reliably Resplendent
On the menu as: Specialty Sandwiches
Price: $6.75
It's simple, it's the first thing you see on the menu, and it's perfect. Dee's Black Forest is turkey, roast beef, Swiss cheese, lettuce, and honey mustard housed between a sliced cheddar roll. It's the ideal workingman's lunch item, hearty and refreshing without being heavy, and the texture combinations are truly on point. The sandwich also serves as the perfect entry point for first-time Dee's visitors, with the deli's menu being a robust one. You'll want to tick everything off the menu one by one (though if you're like me you won't forget your first love).
3049 Glenwood Park Ave. // (814) 456-5115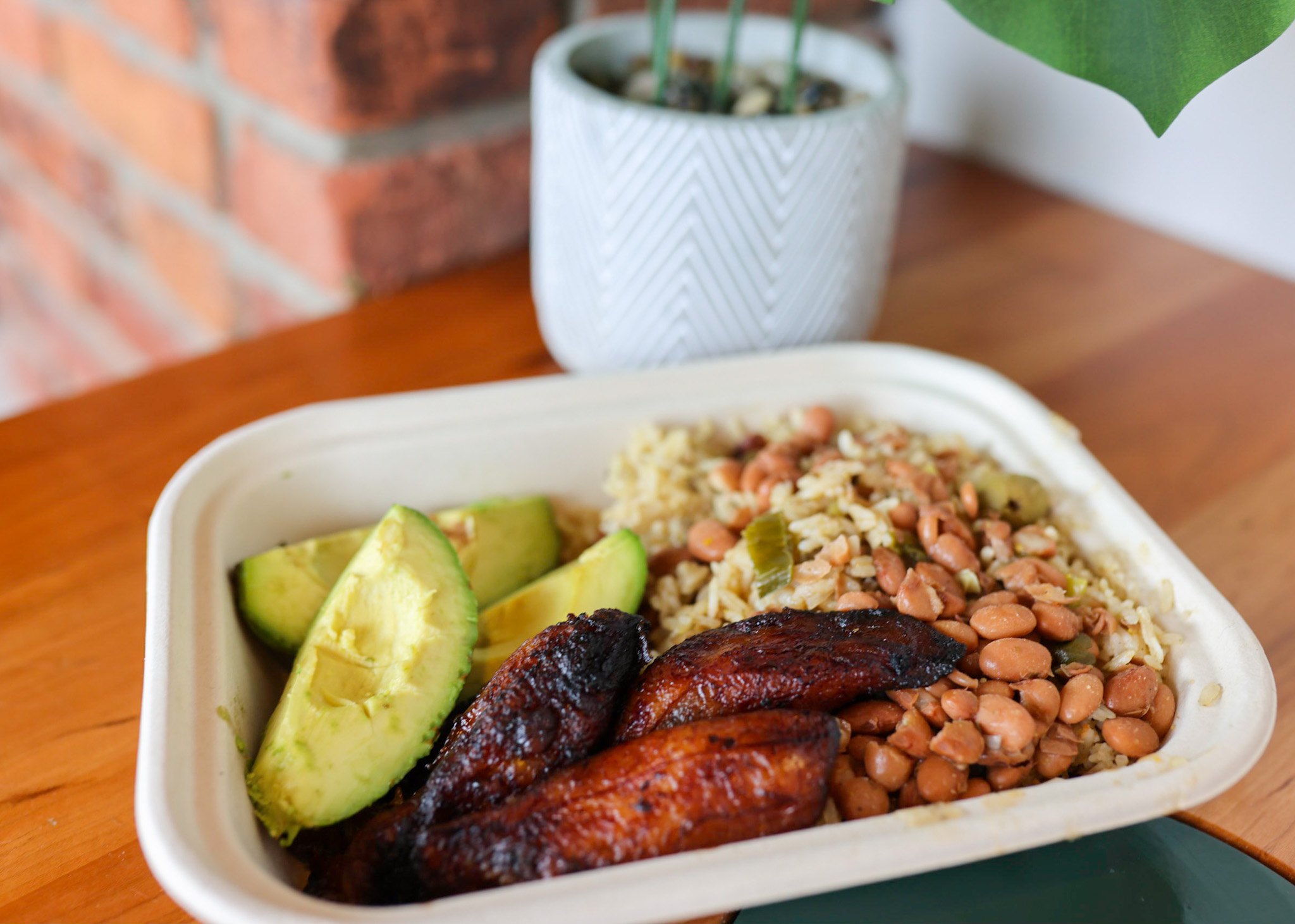 Photo by Jessica Hunter
What: The Brian Special
Where: Dina's Authentic Dominican Kitchen
Vibe: Healthy, flavorful, fully-customizable
On the menu as: A la Carte
Price: $13
Pieced together from an incredible menu of authentic, flavorful, slow-stewed offerings — we're calling this "The Brian Special," as it is the favorite go-to lunch of our editor-in-chief. Mixed rice and beans with caramelized sweet plantains and a sliced, ripe avocado; it's vegan, gluten-free, and a complete protein lunch that won't leave you feeling weighed down and full of regret.
22 N. Park Row // (814) 413-7777 // dinasdr.com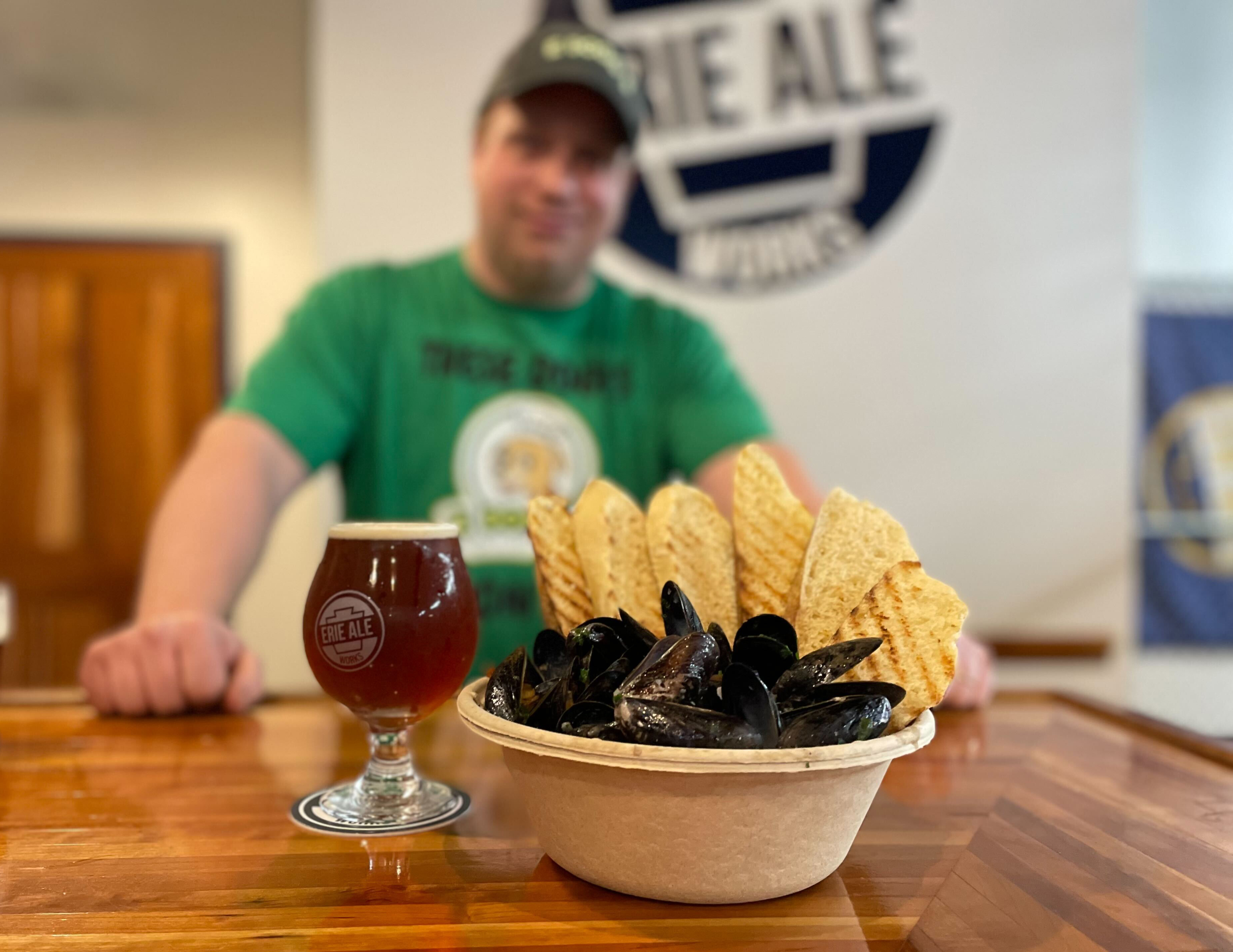 Photo by Adam Welsh
What: E-Dogg's Bistro Beer Mussels
Where: Erie Ale Works
Vibe: Your hoppy place
On the Menu as: Beer Mussels
Price: Market Price
Q: What's better than a big bunch of buttery mussels, nestled in a deep bowl of broth, served up with an abundance of crusty Majestic Baking Company bread? A: All those things plus some of the best beer in Erie — specifically Nexus of the Universe, "a tropical fruit plume complete with the slight twinge of bitter on the back-end." It's slurpable, craveable, and limited (which somehow makes it even more desirable). Combining the culinary talents of local food truck savant E-Dogg's Bistro and the brew-working witchcraft of the dudes at Erie Ale Works, it's a match that can't be beat. Only available on Fridays and only while supplies last — don't walk, RUN to 12th and Chestnut.
416 W. 12th St. // (814) 314-9089 // eriedoggs.com and eriealeworks.com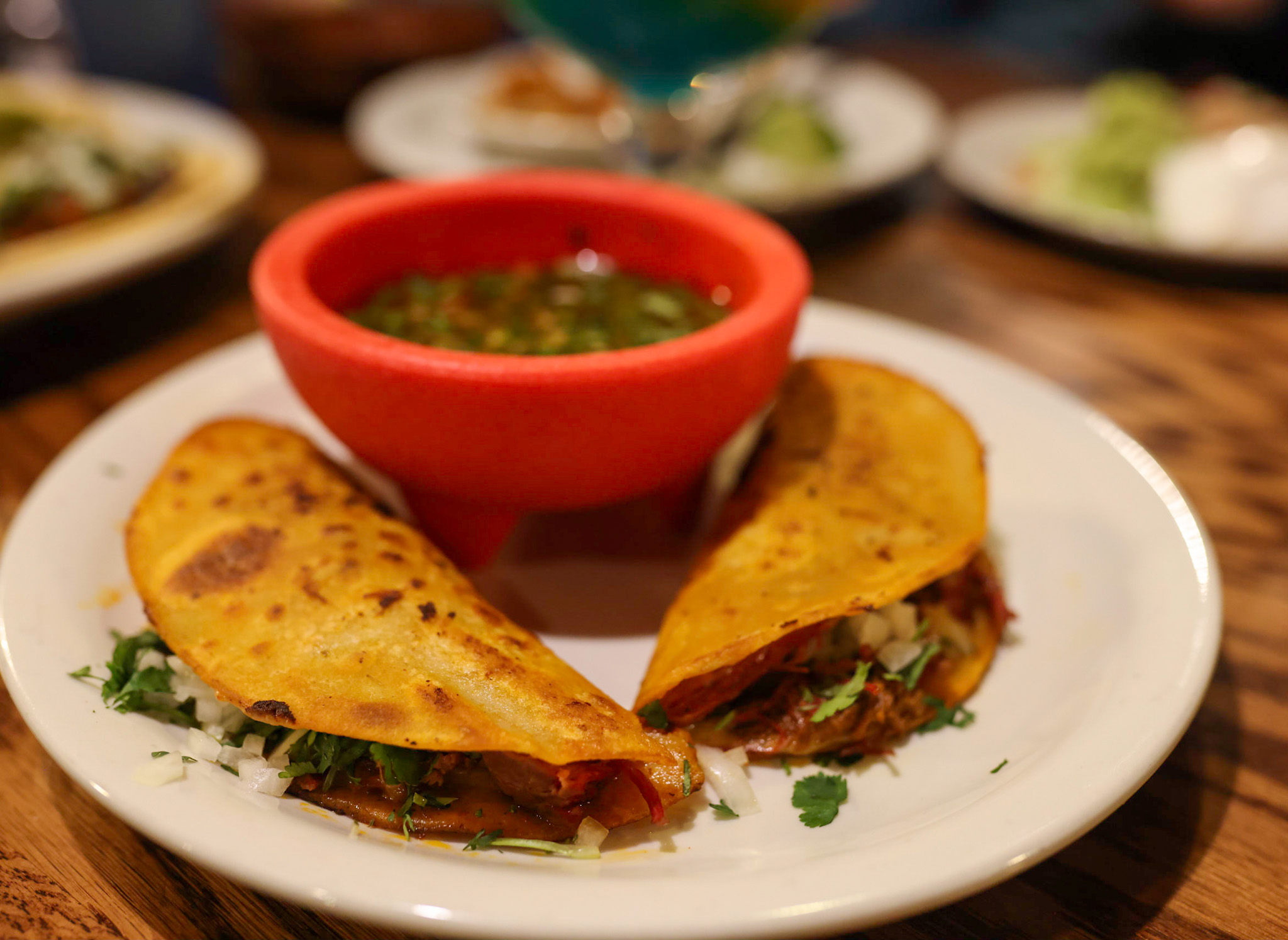 Photo by Jessica Hunter
What: Birria Tacos
Where: El Amigo
Vibe: Crispy and dippy
On the Menu as: El Amigo's Popular — Birria Taco Meal
Price: $13
Our social-media followers had a lot of great things to say about the food at El Amigo, but the Birria Tacos stood out from the crowd. Crispy fried corn tortillas surround slow cooked brisket topped with the requisite onions and fresh cilantro. But it's the accoutrement dipping sauce that really launches these tacos over the top. Served alongside a massive, technicolor margarita: you'll definitely want to give this meal a like.
333 State St. // (814) 454-4600 // elamigogrill.com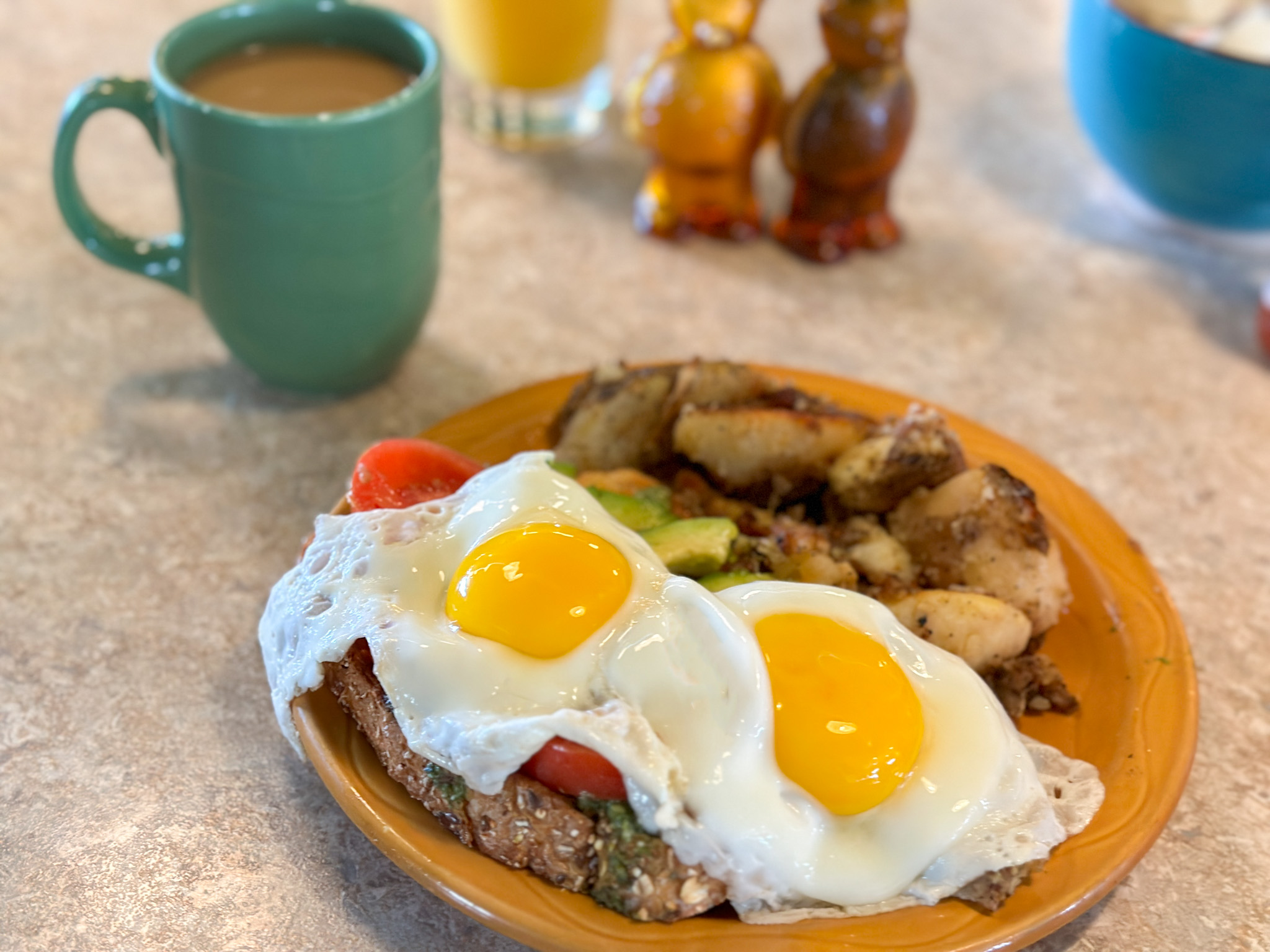 Photo by Jessica Hunter
What: Avocado Toast
Where: Gem City Dinor
Vibe: Millennial brunch masterpiece
On the Menu as: Classics
Price: $9.99
Millennials have gotten some flack for enjoying (and blowing their budgets on) this relatively recent culinary creation, but one bite of Gem City's interpretation of avocado toast will have even the staunchest boomer coming back for more. Ripe avocado meets garlicky pesto with fresh tomato on a thick slice of Majestic Baking Company sourdough bread, a dippy egg running down through it all, mingling with the smashed potatoes on the side. Well, put us on TikTok and call us cringe — we're absolutely here for it.
3545 W. 12th St. // (814) 920-4230 // facebook.com/gemcitydinor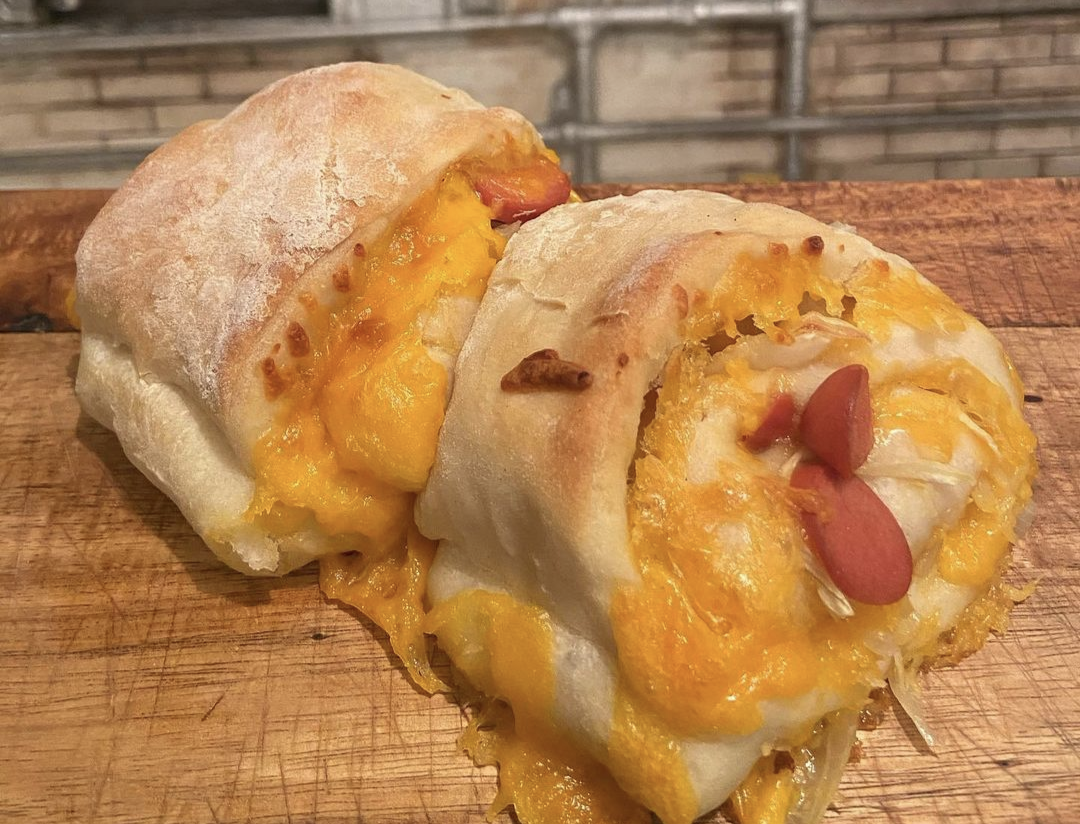 Photo contributed by Majestic Baking Company
What: Smith's Hot Dog Pinwheels
Where: Majestic Baking Company
Vibe: A picnic in a bite
On the Menu as: Pinwheels
Price: Two for $6
Why bother dragging around buns, hot dogs, sauerkraut, and condiments for your next picnic, just stop at Majestic for their Smith's pinwheels — it's the whole package. Combine two Erie culinary traditions into one — Smith's Hot Dogs and Majestic bread — and what you've got is a winner. With their Erie sourdough base, sliced up Smith's dogs tucked in, and sauerkraut, mustard, and cheese and you've got a full-fledged picnic in your hand. A specialty pinwheel that's on rotation, make sure to check their monthly menu for these (and their other sweet and savory offerings). It's Majestic!
1501 Walnut St. // (814) 315-4020 // majesticbaking.co
Photo by Jessica Hunter
What: Jhol Chicken Momo
Where: Namaste Indian Nepali Kitchen
Vibe: Perfectly pinched purses of paradise
On the Menu as: Momo/Dumpling
Price: $13.99
The recent proliferation of Nepali restaurants in Erie speaks to the booming population of immigrants making their mark on the local food scene. If you're new to Nepali cuisine, the momo at Namaste are a great place to start. A cram-jammed dumpling, filled with savory vegetables and your choice of juicy protein (or go vegetarian, the customizable options abound), browned then steamed to perfection, and smothered in a sweet curry chutney sauce: these artfully pinched dumplings are as pretty as they are devourable. Order them along with some garlic stuffed naan (Indian flatbread) and you've got yourself a meal!
5901 W. Ridge Rd. // (814) 315-6847 // namasteoferiepa.com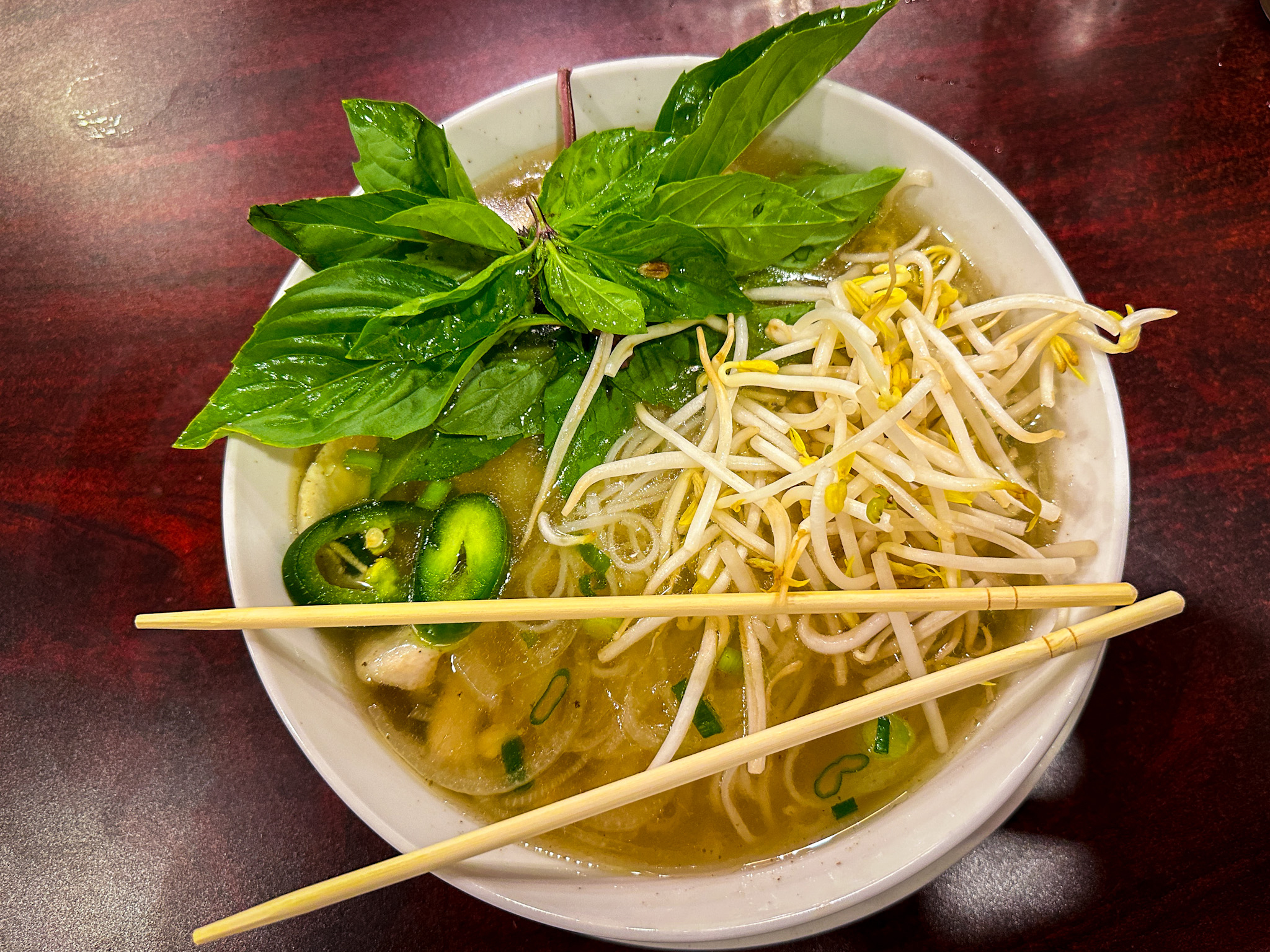 Photo by Jessica Hunter
What: Pho Ga
Where: Saigon Nights
Vibe: Slurpable and satisfying
On the Menu as: Pho Vietnamese Noodle Soup
Price: $18.65
The Erie Reader's resident pho fan Jonathan Burdick describes the national dish of Vietnam as "a mouthwatering eruption of flavors and sensations," and we tend to agree. This is a dish that is very traditional to Vietnamese cuisine, and one that has been able to transition to the American palate with ease. What's not to love? A rich and flavorful broth with extraordinary clarity, slurpable white rice noodles, tender (in this case) chicken, aromatics like scallions, onions, and cilantro, along with fresh bean sprouts, basil, lime, and jalapeno. It's well-balanced, it's craveable, it's unique, it's fresh. Simply put: it's a can't-miss dish.
2430 W. 8th St. // (814) 449-6013 // saigonnightserie.com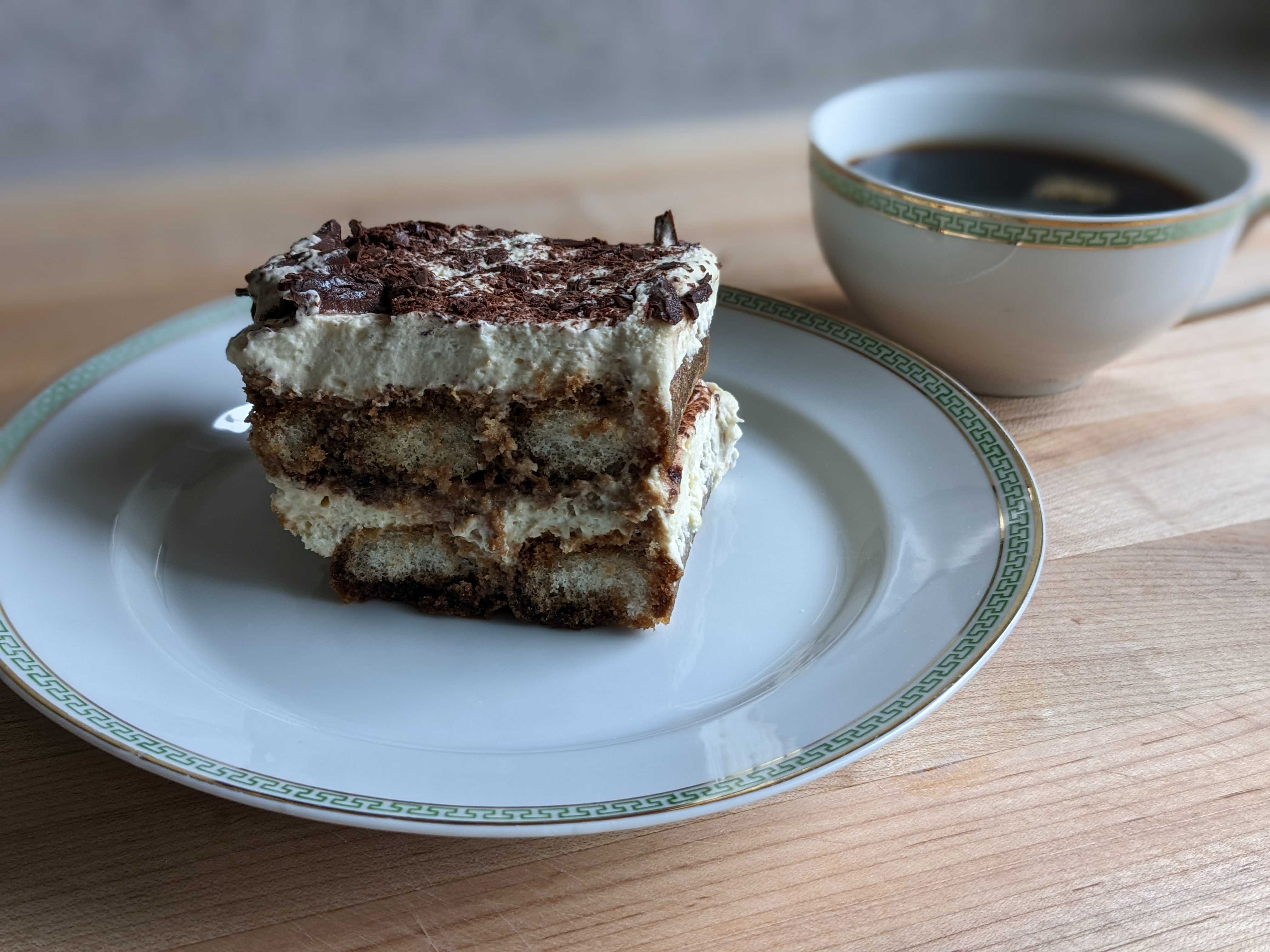 Photo by Erin Phillips
And for dessert…
What: Tiramisu
Where: Romolo Chocolates Cocoa Cafe
Vibe: A fluffy cloud of confection perfection
On the Menu as: Cafe desserts
Price: $4.39 / slice
There is no more perfectly balanced dessert than a well-made square of Tiramisu and the folks at Romolos make the best in Erie — which doesn't come as a surprise, as Romolo Chocolates took home two Best of Erie awards in 2022. Astonishingly light layers combine imported ladyfinger cakes soaked in a mixture of Kahlua and espresso, whipped mascarpone Marsala cream, and shaved Romolo dark chocolate. It's unbelievable how pillowy it is — light enough to eat after a big bowl of pasta, or you know what? Go ahead and have some for breakfast with a strong cup of coffee. We won't judge. Only available on Fridays (after they soak those sponges overnight to get the perfect flavor and texture), this Tiramisu will have you going back every week for more.
1525 W. 8th St. // (814) 452-1933 // romolochocolates.com