Panache Salon & Spa's Edna Siegel
Edna Siegel is the owner of Panache Salon & Spa and newest member of the most prestigious and influential global beauty organization – Intercoiffuer.
March 4, 2015 at 10:15 AM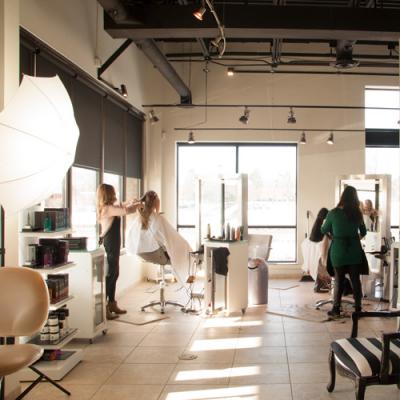 Anatole France said, "To accomplish great things, we must not only act, but also dream; not only plan, but also believe."
For many, those dreams are just dreams. For others, like Edna Siegel, they become reality.
Edna is the owner of Panache Salon & Spa and the newest member of the prestigious and influential global beauty organization – Intercoiffuer.
Founded in 1933, Intercoiffure is the beauty industry's most elite professional association, with an exclusive membership of 3,000 elite salons from more than 55 countries all over the world. Membership is by invitation only and is extended after careful vetting of a salon's hairdressing skills, business ethics, staff training and client services.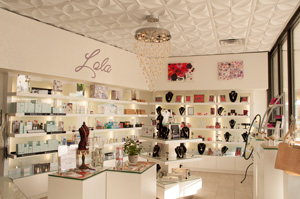 Headquartered in Paris, this elite group of hairdressers aims to maintain high standards of service and professionalism within the hairdressing industry while bringing the latest styles to its members and their clients. Once a salon has won the right to display the Intercoiffure star logo on windows and stationery, clients can be confident of the very best service.
Edna is the first person in Northwest Pa. to receive this honor.
Lili Morton: Tell us a bit about yourself and how you got into the business? Was your goal always to own your own salon/spa?
Edna Siegel: I came from a large family and the rule was that you had to have an education. At the time, I thought all girls could do hair. I soon learned that it was a difficult talent to be learned and nurtured. I found that I had a natural sense of balance in how I saw people, spaces and objects around me.
As I began educating myself more, I realized it was not my goal to open a salon. I wanted to be the very best at hair cutting, coloring, and styling. I worked in other salons for ten years and soon found myself wishing I could offer things that I had seen provided in larger cities. Because I came from a business-oriented family and had a vision that I could offer more to the public, I opened my first salon, Savoir Cheveux in 1976 located on West 34th Street in the Plaza Dental Building. I designed the salon with cutting-edge leopard print flooring, and was the first to offer pedicures in Erie. Twelve years later, I moved Savoir Cheveux to Village West and remained there for ten years before selling the business.
LM: Where have you studied?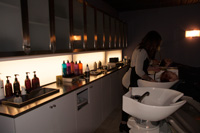 ES: Mostly Manhattan, N.Y., but also Chicago, Los Angeles, Dallas, Florida, Long Island and Paris
LM: Have you traveled for your job? If so, where? How does geography impact hairstyles?
ES: I have traveled to perform hair services all over the tri-state area. Mostly weddings where the bride wanted something extra special that was not available in their location. I also have logged thousands of miles attending advanced educational classes all over the country.
Times have changed quickly because of modern technology, where everyone in the world has access to photos of different hairstyles and the latest look; geography plays less of a role than in the past.
LM: Hair is a woman's crowning glory. How important is the right style? Tell us about your personal style.
ES: Choosing the right style for a client is very important – many factors should be considered. The amount of hair, type of hair, ease of styling, the time the client wants to spend in the morning getting ready, and most of all, the personal image they want to project.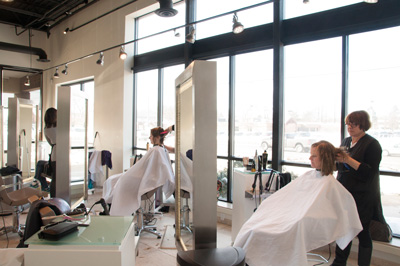 My personal style is pretty simple. The most important consideration I have is to make sure I have balance in my cut and my color is vibrant.
LM: Panache has been listed on many "Best" lists over the years. What do you attribute this success to?
ES: Listening, learning, and growing. In more than 46 years in this profession, I have attended more than 100 advanced classes. Most of my advanced education is in the artistry hair cutting, coloring, and styling, but I also sought out many business management classes pertaining to the beauty industry. Honestly, I believe I will never quit seeking more knowledge about my craft and running a successful business.
In the recent past, Panache has been honored with being selected as a ''Top 200 Salon'' by Salon Today Magazine five years in a row, a ''Top 20 Salon'' in the US for Salon Design by Modern Salon Magazine, voted ''Best Beauty Salon'' in the Erie's Choice Awards 2014 and ''Best of Erie 2014 Best Beauty Salon'' by the Erie Reader and was featured in Launchpad's February 2014 issue, as well as being recognized by many other national publications.
LM: What steps needed to be taken, both personally and professionally, for Panache to become a member of Intercoiffure?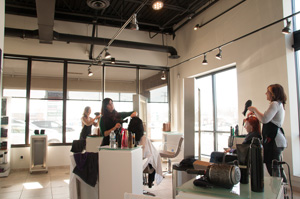 ES: In 2006, when Panache was first named one of the "Top 200 Salons" in the United States by Salon Today magazine, I was sent an invitation to come as a guest to the October Intercoiffure event. At the time I was putting all of my energies into making Panache grow so I did not attend that year. Intercoiffure members that I know kept encouraging me to attend one of their bigger yearly gatherings in Manhattan as a guest, I made the time to go and it was incredible. I found myself surrounded by like-minded owners and stylists and truly felt the camaraderie provided by this elite group of professionals.
A few months later, I received an invitation to apply for full membership. My constant drive to be the best and provide rewarding careers for my team as well as world-class customer service to our guests all contributed to me being invited to join.
The process to be inducted into Intercoiffure membership is very thorough. I had to travel to Boca Raton, Fla. to go before a board of Intercoiffure leaders. A full portfolio of my hair styling, cutting and coloring abilities had to be submitted. Financials of my business, photos of my salon and promotional materials used throughout the years were all analyzed by the board. Even reviews of Panache and client retention data went into their final decision. Lastly, a lengthy interview with the entire board was conducted so they could learn more about me personally as well as my business practices. Over a month went by before a decision was handed down, and it was a true honor when the final letter of acceptance into Intercoiffure came in the mail.
I think what I love the most is that Intercoiffure members must be innovative designers; they are responsible for launching new trends in hair, beauty, and fashion as a whole. In addition to their creative work, members also exemplify the best in quality and professional expertise, setting the standard for salons worldwide.
LM: What do you love most about your job?
ES: I find the interaction with both our guests and my staff to be very gratifying. I am always striving to improve my personal skills and the skills of my team. I have a strong passion for hair styling, I see 10 to 12 clients a day, six days a week, and love being busy. Being a stylist was my dream, and it has given me an immense amount of pleasure over the years.
Best of all is to make a client's day by enhancing their look and truly listening to them. Watching a client leave with a really big smile is a wonderful feeling and the essence of why I love the beauty industry.
Lili Morton can be contacted at LMorton@ErieReader.com, and you can follow her on Instagram @Morton_Street and find her online at KeatonRow.com/LaLili.