Pen Ealain
"Celebrating the Possibilities" at the Barber National Institute.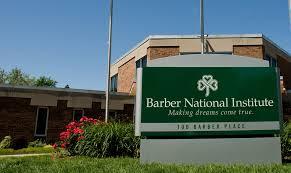 Who makes art? Who makes good art?
Apparently everybody.
What the heck? I spend four and a half years as an undergrad earning a BFA and then this show comes around every year at the Barber National Institute that's "all inclusive" and "for everybody" and "celebrates the artistic abilities of all people." And it has the audacity to be good. Is there no justice?
This ecumenical approach to art smacks of… Communism! We all know Communism doesn't work: The Russians tried it and failed. People tend to leave the commune at a fairly early age to go and make their way in the real world.
Dash, from "The Incredibles," observes that "everybody being special is just another way of saying nobody is." In America, the land of individual ambition and capitalist initiative, the rigorous believe that when every kid gets a trophy, then nobody has incentive to rise above the pack. In this context that means that if everyone gets accepted into the art show, then mediocrity will be the obvious result. Who's going to bother putting good work into a show that you will get into anyway?
Well, apparently a lot of people will.
The show in question is "Celebrating the Possibilities" at the Barber National Institute, and it opens the evening of April 12 starting at 5 p.m.
Last year's opening rambled through three spacious rooms on the ground floor of the Barber Center. As visitors entered from the foyer, they were immediately presented with an effective presentation of framed drawings and watercolors on crisp display boards. As guests moved into the large conference area, they happened upon an array of sculptures and many more panels and walls bedecked with visual creativity in nearly all its forms.  With everything from mural-sized paintings made by groups of children to obviously professional pottery with sumptuous flowing glazes, it was hard to take it all in. Nearly 500 pieces were shown last year.
But that isn't to say that the show was disorganized or abstruse. On the contrary, curators Frank Fecko and Judy Baker did an exemplary job of arranging hundreds of disparate pieces into thematic groups.
This year's show will be similar in tone. You will find work by professional artists hanging next to work by talented amateurs, but children's work will be separated. Intentionally, there is no independent category for the disabled, so any work from a client of the Barber Institute will be hard to differentiate. That "even playing field" is a precept of this show's philosophy.
To give you an example of how a show that celebrates art from all people is organized, we can look at two similar works from two wildly disparate artists: Prominent painter Rob Weber and a newcomer to the art world Michael Howard.
When I first saw Howard's painting of one of his great loves – his morning coffee – I thought it may have been by Weber. The bold, uniform tones, the fun mood, the simplified forms all were evocative of Weber's paintings. Then Fecko showed me that there was something missing. "There's no house," he observed.
He was right. Weber always puts a house in his paintings. So Fecko showed me Weber's entry to the show: A study of bubbles in champagne appropriately named for this show: "Celebrate."  There are no houses in this painting either. Fecko is thinking of hanging these two pieces next to each other for comparison and to emphasize the fact that both artists are playing with the process they use to make art.
Those processes can be as varied as the art itself. Howard, for example, created his painting over the course of months, while Weber's piece took considerably less time. In this show there are huge archival photographs like Michael Tkach's frost-covered tree in pale, sparkling tones alongside well-composed snapshots like Eric Miller's study of a rusted and forgotten old car printed on standard glossy paper.
The kindergarteners at Emerson Gridley worked closely with their teachers to produce a happy mural of cats in shoes with a painterly flag and a pretty yellow bird that can't help but make you happy when you see it. A highly-detailed colored pencil drawing by Janet Shilling of a girl blowing bubbles and sparkling blown glass bowls by Barbara Thomas Yerace also will bring a huge smile to your face.
Maybe that is what the show is really about. Why do we all need to be included? Why, to make us happy, of course!
Why make art? We make art for the same reason.  There are two things that set us apart from the animals and make us truly a human family. Those things are creativity and fellowship. Inventiveness and close communal interaction are the qualities that have made humans the dominant species on this planet. They are the things that give our lives meaning and make us happiest. So when an art show celebrates the artistic abilities of all people, it should make us happy as well.
Maybe all-inclusiveness doesn't always work as an economic theory or as a way to coach a varsity sport. But maybe "The Incredibles" got it backwards – when no one is treated differently from anyone else, it makes us all special. That's one possibility worth celebrating.
"Celebrating the Possibilities" – The Dr. and Mrs. Robert Guelcher Annual Community Art Show will be at the Barber National Institute at 100 Barber Place in Erie near the foot of East Avenue.
Show hours are April 12, 10 a.m. to 8 p.m.; April 13 and 14, noon to 3 p.m.; April 15 1 p.m. – 6 p.m.
Pen Ealain can be contacted at PEalain@ErieReader.com.