Plenty to Brogue About
Irishfest offers up a pot of gold on its silver anniversary
September 13, 2017 at 3:00 PM
FRIDAY, SEPT. 15
Have you ever been caught wearing white after Labor Day? Did you go red from embarrassment? Perhaps you were left feeling blue with the guilt that followed, lamenting your poor judgment. You could let your demons eat you alive (if only my haters could differentiate between "eggshell" and "pure white") — or you could take up your staff and chase those serpents away at St. Patrick's church, home of the Erie Irish Festival.
Green after Labor Day has always been fashionable at the Irishfest, which celebrates its silver anniversary (and "Halfway to St. Patty's Day") this year with the usual goldmine of entertainment. Music and dance is central to Irish culture, and the tunes will be kept flowing like the River Shannon over the weekend, from Friday's bagpipers to Sunday's concluding performance by the John Byrne Band. In between, you'll witness performances by Bangerzz (neo-Celtic folk rock), Corned Beef & Curry (Pittsburghers specializing in Irish pub music), Celtic Creek (husband-wife duo of James and Elizabeth McQuiston on guitar and flute), Mo Chairde (instrumental reels, jigs, and polkas), and Irish step dancers from Rince Na Tiarna and Long's School of Dance.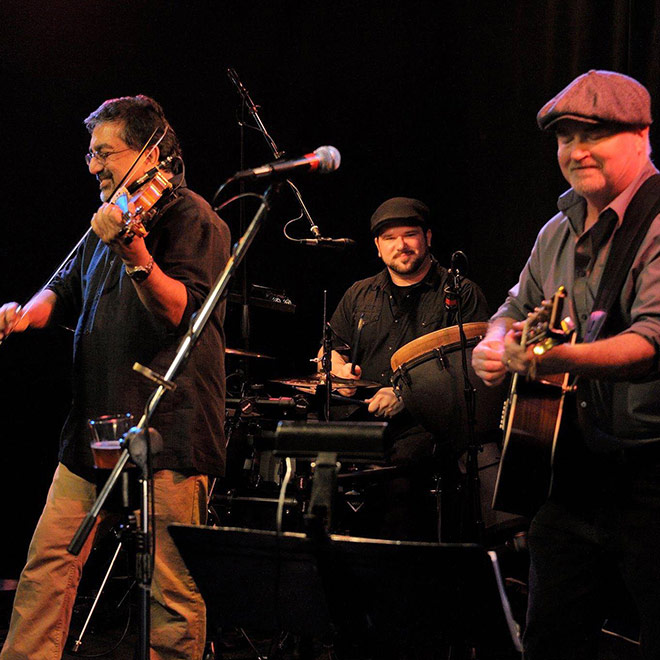 If you sense you've come to the party lacking the requisite Celtic thunder (as in pizazz), by the time you leave the Vendor Village (featuring Irish clothing, jewelry, accessories, charms, trinkets, and more), you'll be booming with pride. Failing that, the "black stuff" (i.e., Guinness) usually helps festival-goers feel a little greener (or greener around the gills, if they're not careful). For those who prefer a lighter tint to their pint, Harp, Smithwick's, and Erie Brewing's Bayfront Blonde and Irish Red will also be available (and Bud Light, too, as a parenthetical afterthought).
The "Taste of Ireland" menu complements the festival's beer and whiskey selections with traditional dishes (Irish stew and shepherd's pie) or more Americanized (i.e., "protein-packed") fare, such as the Big Shillelagh Burger (Reuben ingredients stacked on top of burger) and the GBC Dog (Guinness beer cheese, corned beef, and scallions atop a Smith's hot dog). Be sure to save some room for dessert (Irish bread pudding and assorted baked goods) and — if you're lucky — room in your schedule for a trip to Ireland (the weekend raffle's grand prize).
Regardless of your relative fortunes (or the hue of your textiles), you and you wee ones (with a Leprechaun Village set up just for them) won't be a wee bit disappointed with what promises to be the best Irishfest yet. — Matt Swanseger
Friday 5 to 11 p.m., Saturday 11 a.m. to 11 p.m., Sunday 11 a.m. to 5 p.m. // 130 E. 4th St. // erieirishfestival.com/new // free admission