Postseason Prognostication
Who wins the World Series? Read on, Reader readers. Read on. 
October 21, 2014 at 11:18 PM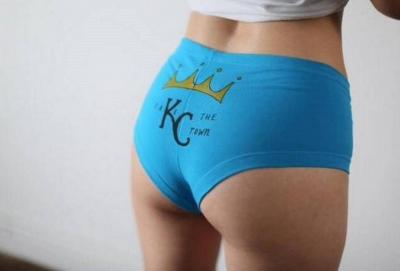 The World Series is one of the last pure championship series in professional sports.
Baseball is purposefully nostalgic. Every pitch is a duel. For a split second only the pitcher and batter exist. Every other man on the field is but a bystander, reacting more than engaging.
It's that contest that makes baseball worth watching.
But I don't watch the regular season. I have trouble watching baseball on television. I want to see the field, not the frame.
Thank god for the Erie Seawolves.
So by the time the Series comes around, I haven't seen enough games or bet on enough pitches to care about the statistics that feed pundits and prediction models. Hunter Thompson supposedly said that if you want to learn about a game, you had to "bet on every play," a phrase he used often in his "Hey, Rube" column for ESPN.com. In that vein, I'm somewhat out of touch.
So I had to come up with a way to figure out where to place my spare change. On the Royals or the Giants. Not wanting to do the homework and run the post-All Star break numbers, I went in search of another method of prediction.
I chose story.
Major league athletics loves a story. It's the way that most of these brands grow their audience, making the games family affairs rather than a right of passage from father to son.
People who could give a damn about baseball want nothing more than to see Mets second baseman Daniel Murphy succeed because they know he has a young family at home thanks to paternity-gate earlier this year. You get the picture. A story can transcend the game.
Those who have the greater story emerge victorious. It's the model for American Idol and America's Got Talent. And it's the model for professional sports. He or she who gets the most face time, walks off with the largest contract and the best prize.   
As I sat down to take in Game One, I wondered which team - Kansas City or San Francisco - was producing more stories leading up to the game.  My hypothesis: the team with the most human interest stories in the 24 hours before the World Series begins will win the Series. The volume of stories each team receives will dictate the number of games it will take to capture the Commissioner's Trophy.  
I logged onto the sports social media app ChatSports, a content aggregator that produces an infinite timestamped feed for any sports related search. I simply searched each team and counted the number of non-Series related stories on the feed for past 24 hours.
The search of the San Francisco Giants produced 18 stories including "Venezuela is represented well in the World Series" and "'Modern Family' star pokes fun at Giants fan on flight to World Series."      
The Royals search yielded 26 results, which included "Bay Area native Yost shares his Vida Blue moment," which told the story of Royals manager Ned Yost growing up a "rabid" Giants fan, and my personal favorite "Panty raid: Undercover feds confiscate Birdies' Royals underwear," in which we learn of Homeland Security's confiscation of some Kansas City panites that violated copyright of Major League Baseball. Who knew?
But back to baseball.
We can now confidently conclude that the Kansas City Royals will win the World Series by virtue of the fact that there were more blullshit stories published about KC than SF.
If we put the search results quantities into the fraction 18 over 26 and reduce it by its greatest common factor, six, we get three over four.
And there we have it. The Royals win the Series in seven.
Somebody call Pete Rose. I've got a bet to place.
Jim Wertz is a lover of data and stories, as well as complete and utter nonsense. He can be reached about licensing the prediction model at jWertz@ErieReader.com or you can tweet your best Series guess at @jim_wertz. Play ball!