Rand Paul's Post-Racial American Problem
If Rand Paul is in for 2016, he's going to have to face the sins of his father.
October 2, 2014 at 8:59 PM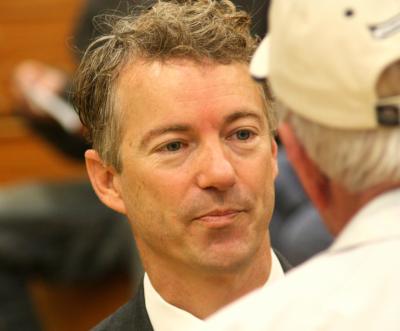 We're about a month away from the 2014 midterm election and already the national media is talking about 2016.
Profiles of Rand Paul, the Hillary plan, and even buzz of Mitt's redemption. It's on.
In the spectre of each candidate rests one significant problem. None of them know how to talk about the racial problems facing this country, historical or contemporary, and now they think they don't have to.
With the election of Barack Obama, American media introduced the concept that we have become a post-racial America, as if electing a Black president had solved the nation's history of problematic race relations.
Now that classification - post-racial America - has given mainstream politicians, Black and White, liberal and conservative, an opportunity to ignore the systemic racism that continues to inform decision making, public and private, across the nation, and in places like Erie.
Rand Paul faces, perhaps, the greatest challenge in this regard because of the sins of his father.
A new profile published in TheNew Yorker titled "The Revenge of Rand Paul" outlines the various ways that Rand Paul is attempting to, at once, embrace and resist, his father's legacy.
In the 1980s and 1990s, former Congressman and presidential candidate Ron Paul published a series of newsletters that "frequently included racism, bigotry and conspiracy theories," according to factcheck.org.
Rand Paul supported his father and his authorship of the letters until, the elder Paul denounced the newsletters when he began his presidential campaign in 2008 and claimed that it was the work of a ghostwriter.
But Rand Paul, like his fellow candidates, will claim that we - as a nation - have moved past such discussion. We are, he will say, the beneficiaries of a post-racial America.
For most Americans, this explanation will not work. It's part of a larger brand that aims to move Paul from the libertarian wing of the Republican party toward its more moderate vote gaining center without pissing off the Right-wing fringe of the party that seems to control the party message.
His message is still in the works, but it's clear that his libertarian roots have all but been buried alongside the notion that America has reached a unified racial present.