Rocky Mountain Express Comes to Tom Ridge Environmental Center
Get ready for TREC's newest IMAX experience, debuting Jan. 24.
January 21, 2015 at 2:45 PM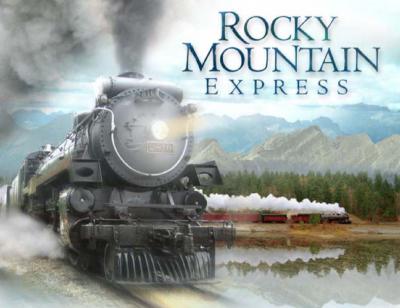 Have you even wondered what it would be like to take a train ride across the continent? Join the Tom Ridge Environmental Center as they board the Rocky Mountain Express, a film now coming to Erie.

The film is directed by Stephen Low and follows steam engine 2816 on a transcontinental journey through some of Earth's most beautiful landscapes. Produced over a period of five years, Rocky Mountain takes viewers on a trip through the Canadian Rockies, highlighting the struggle and ingenuity of those who built the original railroad.

The film will be debuting to the public on Saturday, Jan. 24. Taking full advantage of TREC's four-story high, 45 foot wide screen, the scenery Rocky Mountain was captured with full 15/70 negative film (the largest film in the world). Utilizing both gyroscopically-stabilized, helicopter-mounted cameras and shots taken directly from the train, the film strives to provide an engrossing IMAX experience.

So if you find yourself interested in experiencing a transcontinental train ride from the comfort of a local movie theater, head over to the Tom Ridge Environmental Center this Saturday and see for yourself what the new movie has to offer.