Ryan's Reviews: Summer Blockbusters
From "Jaws" to "Iron Man," summer blockbusters shape our estival viewing experience.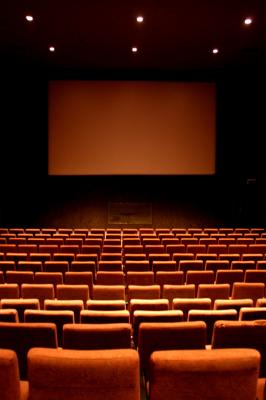 They thrill us. They entertain us. They are what drive people into the status of celebrities, or outcasts. They bring in hundreds of millions of dollars every year. They are the summer blockbusters – the cornerstone of the Hollywood film industry.
These films see release at the most marketable season, when kids are relieved from school and have nothing to do but flock to the local Cineplex to watch the latest special effects extravaganza. They are dubbed, "tentpoles" for good reason – with an increasing number of films budgeted at near a quarter of a billion dollars, studios fully expect to make all that money back and more. But it wasn't always such a high-stakes game of chance with filmgoing audiences.
In the late 1970s, the film industry was in a rather different place. Christmas was reserved for epic, big-budget films like "The Ten Commandments" or "Ben-Hur". Yet these films were fading out of style, and the social climate was changing; studios were funding arthouse works more readily, granting large budgets to American New Wave filmmakers like Francis Ford Coppola, Martin Scorsese, and Brian De Palma. With the U.S. facing a bitter loss in the Vietnam War, the American filmgoing public was looking for something else – something to help them escape their societal trappings. Two such New Wave filmmakers stood apart from the pack – Steven Spielberg and George Lucas, who had just completed their direction on "Jaws" in 1975 and "Star Wars" in 1977, respectively.
"Jaws" was the first summer cultural phenomenon, a Hitchcockian thriller that kept Americans away from the water in droves. Along with the more standard-paced, thoughtful "Close Encounters of the Third Kind" two years later, Spielberg had made a name for himself directing crowd-pleasing moneymakers. Likewise, Lucas' "Star Wars" was written in part as a parallel to the Vietnam protests themselves, acting also as a simple, classic narrative that transported audiences to an entirely new world with its revolutionary special effects work. The blockbuster was born.
As quintessential blockbuster films, these two seamlessly marry art and entertainment, making us think as well as keeping us engaged. "Jaws" was a hit for its directorial prowess, its ability to hold an audience in suspense. Spielberg had used the oft-troubled production's limitations - the mechanical shark regularly broke down during filming – to his advantage; the shark rarely being seen onscreen made for a far more intense experience. Likewise, George Lucas' budgetary, '70s-era limitations forced his team of wizards at Industrial Light & Magic to devise new ways of technical filmmaking, which even to this day leave audiences in awe. As such, both films are just as valid in the arts sector as they are in that of entertainment, exemplifying the best of what summer blockbusters have to offer.
The past several years have notably yielded two such examples of what modern blockbusters should be. Jon Favreau's 2008 film "Iron Man" balanced comeback-kid Robert Downey, Jr. as the charming narcissist Tony Stark, with the Marvel hero's voluminous comics mythology. The film also spurred Marvel Studios to continue its blockbuster reign with equally satisfying May releases like in 2011 with Kenneth Branagh's "Thor", and the following year with Joss Whedon's "The Avengers".
In 2009, famed "Lost" producer and "Mission Impossible III" director J.J. Abrams revitalized Star Trek for a more space opera-style approach in his reboot of the franchise. The director succeeded in bringing a more action-oriented, character-driven dynamic to a stuffy, stagnant, relatively inaccessible  franchise, ushering in new audiences as well as pleasing old fans with classic Trek tropes, like the Vulcan nerve pinch or the appearance of series mainstay Leonard Nimoy. The film receives a sequel this summer, and will be the first review of this series.
For the remainder of the summer, I'll be reviewing all the latest major blockbusters, some well-known, some not-so-well-known. I'll cover the background of the film, the people involved in its making, help illustrate what the experience is like, and conclude whether it merits a trip to the cinema. With blockbusters being such a huge part of American entertainment, and a relatively recent development at that, perhaps this summer's continuing tradition will bring about even more artfully entertaining blockbusters.

Here's hoping.


Ryan Maloney can be contacted at rMaloney@ErieReader.com, and you can check out more of his writing here.