Shai Hulud Headlines Bearded Baby Summer Jam at BT
It wouldn't be summer without at least one hardcore fest in Erie
August 5, 2015 at 3:15 PM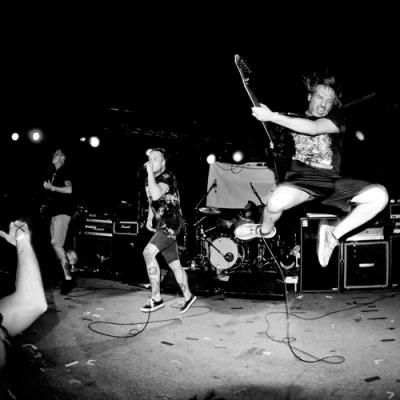 It wouldn't be summer without at least one hardcore fest in Erie, and this year Shai Hulud is bringing it down at Basement Transmissions on Saturday, Aug. 8 for the Bearded Baby Summer Jam.
Hailing from Pompano Beach, Fla., Shai Hulud was at the forefront of the melodic hardcore/metalcore scene in the late '90s and early '00s. The band was perhaps a little ahead of their time, as the style from their earlier albums, such as 2003's That Blood Ill Tempered, is still being emulated by modern bands, like Counterparts and The Ghost Inside.
Next on the bill is Such Gold, a pop-punk/hardcore hybrid from Rochester, N.Y., whose first two EPs are some of this writer's favorite music to come out in the last six years, giving a perfect blend of aggressive-yet-melodic riffs, and catchy, memorable lyrics. Their debut full-length album Misadventures was released in 2012 and reached No. 6 on the Billboard Heatseekers chart.
The third highest spot in the lineup goes to xBishopx, another Florida-based band with a heavier, beatdown style of hardcore, a distinct reflection of the style of most straight edge bands of the mid-'00s. Three of the band's albums are distributed through Down For Anything Records, a label started in Edinboro.
Filling out the bill is Forty Winters, After The Fall, The Moms, Until We Are Ghosts, Burn Book, as well as Erie's own xRepresentx and Sea of Teeth. Each band is bringing their own diverse styles of hardcore to the stage (save for The Moms, who play a mix of emo and indie rock).
Eleven bands for $15 is a steal, so don't miss this opportunity to kick off the beginning of the end of summer. – Tom Shannon
 4 p.m. // Basement Transmissions, 145 W. 11th St. // $15 Advance, $18 day of show