Tales Behind the Creative, Episode 15: Andy the Grimiest
Symoné Talks to the Slippery Rock photojournalist
April 22, 2020 at 2:45 PM
On the fifteenth installment of Tales Behind the Creative we welcome the photojournalist from Slippery Rock, P.A., Andy the Grimiest. Also working as a Director of Marketing and Media for North Country Brewing Company, he strives to give people a unique and intriguing perspective of the unnoticed realms of the world that we live in.
Andy has been involved in the industry for ten years with his interests sprouting after getting his first camera at the age of fifteen, where he took photos of himself and friends rollerblading and skateboarding. From there he attended college for Art and Graphic Design but still extended his talents with friends in the photosphere. Now in his present position he focuses his attention and eye for detail to capture photos of abandoned buildings and nature rather than the typical portrait or event shoots. With uses of wide angles and long exposures, he can encapsulate images that give the audience the feel of looking at the picture in real-life time. He uses the example of churches where he implements wide-angle shots in order to capture the beauty of architecture that can be perceived from the illuminating aspects of angles from the floor upwards towards the ceiling.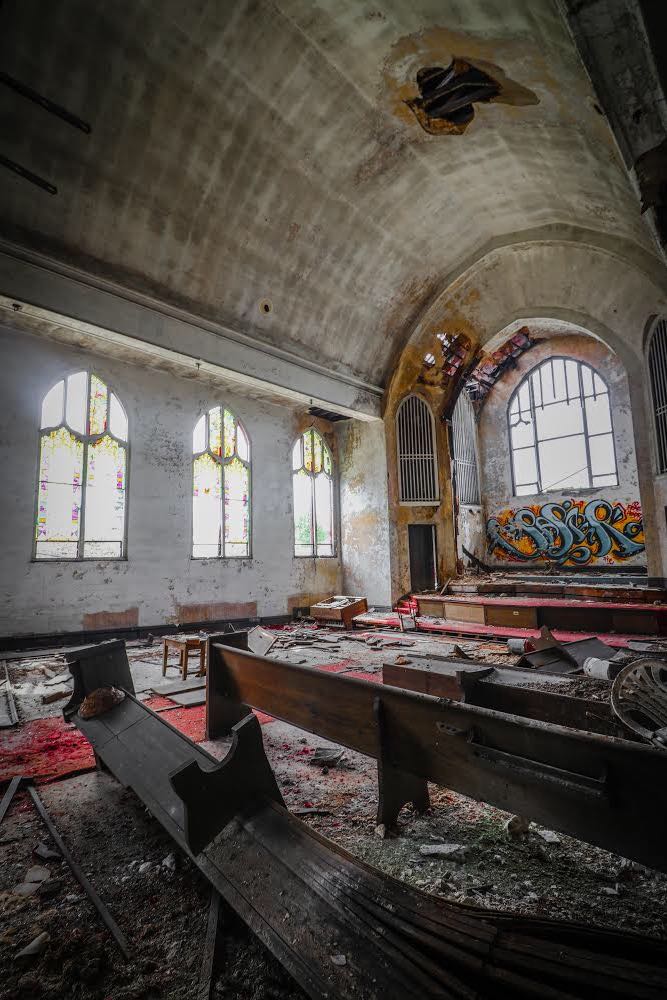 The drive to capture places such as these is to provide his audience with the revelation of viewing places and things they may have never known were around them. In his journeys he has visited places in areas such as Pittsburgh, Baltimore, Philadelphia, New Jersey, and Ohio with hopes of venturing out to the cities of Chicago and Detroit. The reaction that he receives from his onlookers is what continues to drive his fuel and stick to his gun's of finding new places to reproduce. He has also become welcomed in the very tight-knit and quiet community, which is key for networking, that will stick together when going on the risky trips to some of these locations. The key to success in this aspect of the field is to have a keen eye and take your time while exploring.
This type of photojournalism isn't always a safe or easy task as there is always the stress and concern of running into close calls with homeless peoples, police (as it is illegal to trespass in some places), and most importantly one's health. Safety always comes first as appropriate gear such as gloves, boots, and sometimes respirators is a must. Although Andy hasn't experienced any very serious injuries besides that of a twisted ankle, it is still always an unsettling thought. Even though this type of journalism can be very high pace and anxiety-ridden, he finds moments of tranquility in the hype of things and is able to escape from reality and obtain a sense of sanity. The easiest part of his career has to be that of the editing process where he can revamp a photo in as quickly as a couple of minutes using Adobe Lightroom software.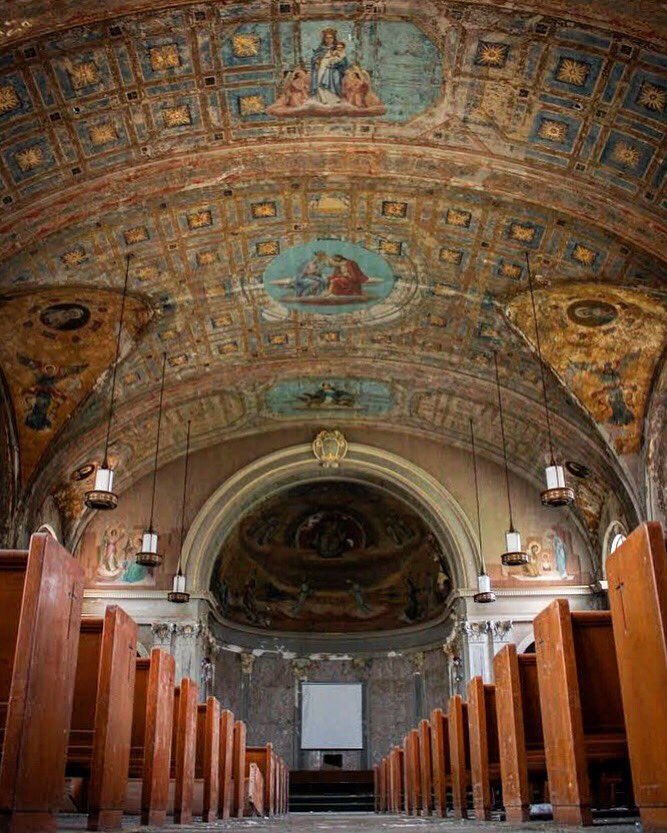 During times of the COVID-19 pandemic he is still able to work from home so he doesn't have to miss out on profits which is nice since travel can be costly in his field of work. He does although miss being able to go outside and to stores without a mask and being able to spend quality time with his family. But on the positive aspect of things he is busy with edits as he has over 9000 photos to go through that he has stored from all of his adventures. Besides photo work he is finding times of relaxation in taking up the new hobby of drawing and music mixing as well as partaking in some good old' fashioned video games. 
His words of advice and wisdom to the people is to find something positive in your life and do it to the best of your ability. Keep running with what you're good at and "beat it until it's dead." Make sure to also keep your heads up by preoccupying your time with learning something new and developing skills you never knew you obtained. 
So if you're intrigued by the abstract views that Andy exposes to us all, you can view his works and contact him for purchases via his Facebook and/or Instagram accounts.