The Ghost Ships of Lake Erie: Our Underwater Museum
Erie's current opportunity to become a National Marine Sanctuary
On May 18, 2023, the National Oceanic and Atmospheric Administration (NOAA) of the U.S. Department of Commerce announced that the Lake Erie Quadrangle was officially under consideration for designation as a National Marine Sanctuary. This may not sound very exciting at first read, but it is a very big deal for our area and has the potential to transform Erie, economically and environmentally. This nomination has been in the works since 2015, was spearheaded by our previous County Executive Kathy Dahlkemper, and completed by the tireless efforts of many players at the private consulting and county levels, through the county planning office, regional archaeologists, local and state-wide elected officials, and over 100 stakeholders and invested citizens who wrote letters of support.
And after years of waiting in line (progress being slowed due to the pandemic as well as a presidential administration whose priorities did not align with environmental protection), Erie is finally having our day. Prior to NOAA making a decision on whether or not to move forward with designating the Lake Erie Quadrangle as a National Marine Sanctuary, they want our take on it. So until July 18, 2023, they are requesting public comment — via their website or by attending one of three public meetings — which they will take into consideration when they make their determination on our status.
So what is the Lake Erie Quadrangle? Why is it worth protecting? What does being a National Marine Sanctuary mean? What would be the benefit to our region if our portion of Lake Erie became a National Marine Sanctuary? How do you leave a public comment? Let's get into it.
The Lake Erie Quadrangle: A Ghost Ship Graveyard
Lake Erie has been a source of life, food, survival, commerce, travel, and leisure since the lake assumed its present form, after the glaciers from the last Ice Age began to melt. Indigenous tribes of the area were populous along the lake and on what is now called Presque Isle, and after early European settlers came to the area, the lake was key to travel, military positioning, fishing and ice harvesting, trading, shipping, and economic growth. Erie was an important "last stop to freedom" on the Underground Railroad, and people escaping enslavement traversed the lake to Canada, leaving untold remains within the lake. All of these thousands of years of life along the lake translates to a treasure trove of maritime and cultural objects buried beneath or residing upon the lakebed.
According to NOAA's designation proposal, "Nearly every type of vessel that operated on the Great Lakes during the 19th and 20th centuries is represented in the area being considered for sanctuary designation. Based on historical records, 196 vessels may have sunk within the Pennsylvania waters of Lake Erie, and 35 of these shipwrecks have been identified… This area also includes the potential for submerged prehistoric sites and historic properties that may be of religious and cultural significance to Indigenous nations and tribes."
Historically, the Lake Erie Quadrangle (meaning the approximately 75 miles of shoreline along Erie County, which contains six townships, two boroughs, and the City of Erie, and north to the border with Canada) has been a very dangerous area of the lake to traverse. Hundreds of ships were lost, sunk, or run aground within the waters, particularly in the area close to Presque Isle where sandbars and constantly shifting land masses made accurate charting difficult and safe navigating nearly impossible.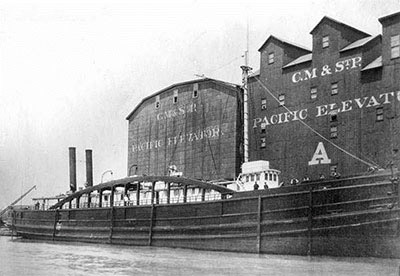 The Dean Richmond was a steamer propeller ship that was built in 1864 and was lost in a violent storm on Oct. 15, 1893 in which the entire crew was lost. The wreck of the ship was discovered in the waters near North East in 1983. This shipwreck is one that would be protected from damage if Lake Erie were to become a designated National Marine Sanctuary.
Photo credit: Regional Science Consortium at Presque Isle
According to Dave Stone and David Frew, authors of The Lake Erie Quadrangle: Waters of Repose, "When a storm or other circumstance arose requiring a ship to navigate this area, its captain had little or no information by which to guide his ship." Aside from the difficult geography of the area, there were many other factors at play in the 19th and early 20th century that contributed to the remarkable number of shipwrecks in Lake Erie including lack of lighting (both a lack of lighthouses and onboard navigational lighting), unpredictable water traffic crossing patterns, and primitive methods of weather prediction.
As a result, we essentially have a ghost ship archaeological graveyard beneath the waters of Lake Erie. Frew and Stone comment, "Much of the research on Great Lakes shipwrecks is incomplete at best. Many of the ships which were lost disappeared with no trace. Crews were not able to give accounts of exact locations." But in their book they were able to, through historic accounts, catalog 429 ships that were lost in Lake Erie between Canada's Long Point and the Erie shore dating from 1797 to 1991, nearly half of these being in Pennsylvania waters. NOAA's designation proposal states, "The known shipwrecks span from the 1838 steamboat Chesapeake to speedboats, tugs, barges, and workboats lost before 1940. The collection includes schooners, brigs, and barks; barges and schooner barges; dredges and sand suckers; fishing tugs and trawlers; and sidewheel steamboats and propellers."
Why Does the Quadrangle Need Protecting?
Part of what the NOAA designation of the Lake Erie Quadrangle as a National Marine Sanctuary would do is to protect and preserve these sites of historical significance. Current threats to the area's integrity include human impact (inappropriate use of anchors and nets, removal or destruction of artifacts by recreational divers, and harmful agricultural fertilizers affecting the water quality) and invasive species (like zebra mussels, quagga mussels, and round gobies).
According to the proposal submitted to NOAA for potential designation, "Receiving a sanctuary designation would strongly aid in broader regulatory and educational efforts to mitigate the inadvertent and/or intentional damage to our maritime resources." So, not only would a National Marine Sanctuary designation aid in the preservation of the countless historic resources within the Quadrangle, it would also come with water quality monitoring that would ensure the waters of our lake are healthy (for the shipwrecks but also for all of us living here).
One important point to note, and one that may cause some residents or leaders who are averse to governmental regulation to soften a bit: the nomination as written "proposes to exclude the Port of Erie from the sanctuary boundaries to ensure compatible use with shipping and other commercial activities." Our current economic needs via the shipping network through our port would not be affected by the National Marine Sanctuary designation.
What Does Being a National Marine Sanctuary Mean?
NOAA's Office of National Marine Sanctuaries serves as the trustee for a network of underwater parks encompassing more than 600,000 square miles of oceanic, marine, and Great Lakes waters. Being a part of this network means that we would fall under the protection and investment of a fully functioning system of conservation and preservation. According to a statement from NOAA, "Few places on the planet can compete with the diversity of the National Marine Sanctuary System, which protects America's most iconic natural and cultural marine resources."
Being a National Marine Sanctuary brings a number of benefits to the areas that are designated — including increased conservation efforts that are backed by one of the strongest pieces of conservation legislation, the National Marine Sanctuary Act which "seeks to preserve the extraordinary scenic beauty, biodiversity, historical connections, and economic productivity of our most precious underwater treasures." This is achieved through federally sanctioned research and monitoring, which would include programs tailored to our specific needs in Erie.
This designation would also involve opportunities for educational programs and outreach, funding opportunities, community engagement including community-based advisory groups, and a massive positive impact on the local economy.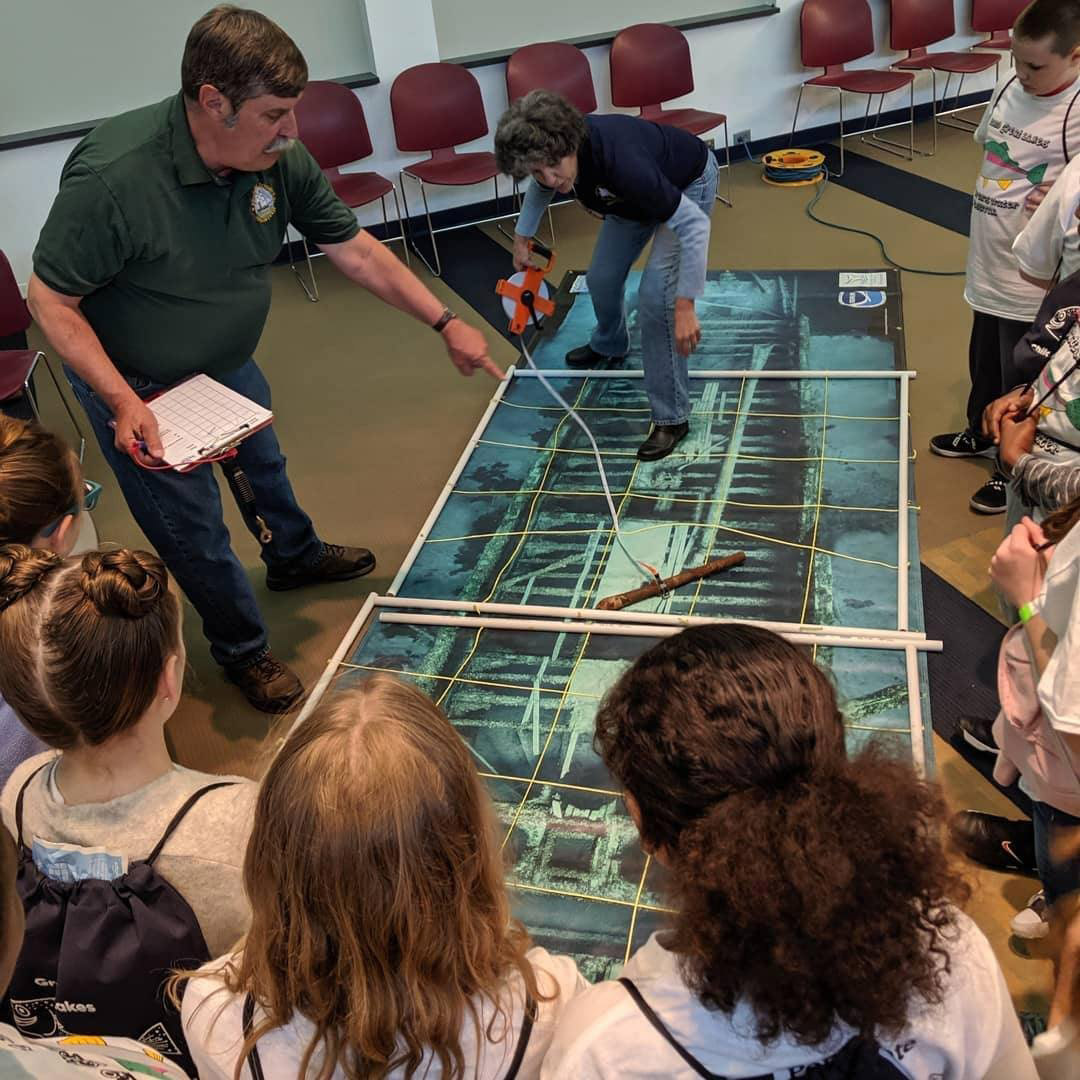 Museum educator Ed Bolla teaches an educational school group at the Erie Maritime Museum about the archeology of shipwrecks in Lake Erie. Photo credit: Erie Maritime Museum
What's In It For Us?
Aside from the aforementioned environmental benefits, which would strongly bolster the future of our region, there are significant economic benefits to having a National Marine Sanctuary designation.
Let's take Alpena, Michigan for example. The city of Alpena has a population of about 10,000 and is located on the Thunder Bay National Marine Sanctuary of Lake Huron which has approximately 116 historically significant shipwrecks. There is no major interstate running to Alpena — in fact, it is an hour drive from the nearest highway — and the industrial history in Alpena is Rust Belt at its base. Prior to Alpena's designation as a marine sanctuary, there really wasn't a significant reason for anyone to visit the town (apart from its general location on a Great Lake, of course).
Fast forward to 2000 when Alpena earned its designation as a marine sanctuary, and now, in conjunction with their Great Lakes Maritime Heritage Center, Alpena's main industry is tourism. In 2021, the Alpena visitor center saw 100,000 visitors coming through who were specifically interested in diving the sanctuary.
Because of the town's focus on their sanctuary designation, their historic shipwrecks, and their maritime culture, they have been able to buoy their small-town economy and cash in on those tourist dollars by offering activities such as glass bottom boat tours, archaeological and educational excursions, and outdoor recreation. There is a nonprofit organization called Friends of the Thunder Bay National Marine Sanctuary that hosts lectures, activities, and events like their annual Maritime Festival, shipwreck tours, summer camps, and educational school groups.
According to a report from Central Michigan University: "Some of the biggest tourist attractions in Alpena lie beneath the waves. Thunder Bay National Marine Sanctuary holds over 100 shipwrecks. Some of them are mere miles from shore, making them accessible to everyday people. The sanctuary often tops lists of 'Things to Do in Alpena,' a town of 10,000 that sits over an hour from the interstate."
As a result of the tourism boom that has happened in Alpena for the past 20+ years, the town itself has been transformed into that kind of small town that people love to visit: with bustling shops, restaurants, and lodging making up a significant portion of the employment in Alpena (second only to the healthcare industry).
Think about what could happen to Erie if we could boost our tourism industry in the same fashion. No offense to the people of Alpena, but Erie has a lot more going on. We are located directly off of two major highways (so we're easier to get to), we have naturally occurring sandy beaches for recreation outside of diving, not to mention a few other things: a world-class art museum, historical museum, maritime museum, historic lighthouses, tons of waterfront related activities, a zoo, a children's museum, theaters, venues, tons of hotels, bed and breakfasts, restaurants, etc. If 100,000 divers are visiting the small town of Alpena each year, how many do you think would come to Erie, which offers a lot more reasons for tourists to stay for a while and spend their money besides the shipwrecks that might draw them here initially?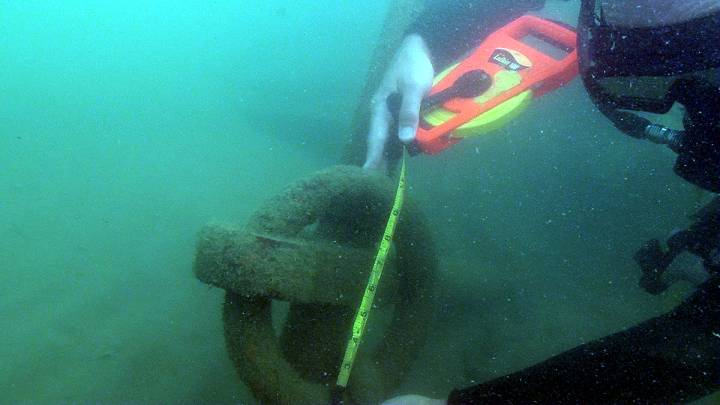 The Pennsylvania Archeology Shipwreck and Survey Team or PASST is a group comprised of members of a number of conservation organizations in Erie who regularly dive to catalog and record historic shipwrecks in Erie. Their work has helped to inform those working to advance the National Marine Sanctuary designation of the Lake Erie Quadrangle. Photo credit: PASST
State leaders are in agreement that this could potentially be a huge boon for Erie's economy. Pennsylvania Governor Josh Shapiro commented to NOAA, "Lake Erie and its beautiful shoreline are true national treasures worthy of protecting — and on behalf of 13 million Pennsylvanians, I strongly support NOAA moving forward with its effort to designate a national marine sanctuary in Lake Erie." He continues, "Lake Erie is a critical part of Pennsylvania's history, culture, and economy, generating millions of dollars in tourism and economic activity for Northwestern Pennsylvania. This designation would ensure we protect that heritage and safeguard those benefits for generations to come, and my administration looks forward to working with NOAA to make this designation a reality."
How to Leave a Public Comment
NOAA is seeking public input, opinions, and comments prior to making the final decision on whether to designate the Lake Erie Quadrangle. There are a few ways to voice your support or concerns with NOAA. One is by leaving a comment through the Federal eRulemaking Portal by visiting regulations.gov and entering docket number NOAA-NOS-2023-0039.
You can also attend one of three scheduled public meetings (one in-person and two virtual). For the virtual meetings, you must register beforehand in order to make a public comment. All orally presented public comments are limited to three minutes. There is one in-person meeting scheduled for Wednesday, June 21 in the Hirt Auditorium at Blasco Memorial Library (160 E. Front St.) from 6:30 to 8 p.m. The two virtual public meetings are scheduled for Tuesday, June 27 from 2 to 3:30 p.m. and Wednesday, June 28 from 6:30 p.m. to 8 p.m. Links for attending these meetings will be available in the online version of this article.
Please note: the meetings will be audio recorded, including the public comment section, for the purposes of accurately developing meeting minutes. All public comments received, including any associated names, will be captured and included in the meeting minutes transcript, will be public, and will be maintained by NOAA as part of its administrative record.
The portal for making public comments will be open through July 18. Now is the time to speak up in support of this designation, which would be extremely beneficial to not only preserving the sunken history of Erie's maritime heritage, but also in conserving the lake for future generations.
For more information on NOAA, National Marine Sanctuaries, or Erie's potential designation, please visit: sanctuaries.noaa.gov
If you're interested in learning more about SCUBA diving the shipwrecks of Lake Erie, visit scubaerie.com or The Pennsylvania Archeology Shipwreck Survey Team (PASST) at regsciconsort.com/lake-erie-shipwrecks/
Erin Phillips can be reached at erin@eriereader.com