The Incomparable Weird Paul Petroskey at the Erie Movie House
A mish mash of genres between Ariel Pink and Weird Al
October 9, 2019 at 1:45 PM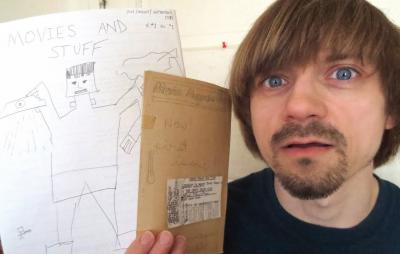 Friday, Oct. 18
Weird Paul Petroskey has become a bit of a legend around Pittsburgh, and beyond. Whether you know Paul from one of his more than 50 albums, or from the vlogs he's been making since the '80s (and subsequently re-uploading to his current YouTube channel), once you've been introduced to his work, it's next to impossible to forget about him.
Weird Paul Petroskey is bringing his own unique brand of lo-fi cassette-pop to the Erie Movie House. Truly a one of a kind artist, Weird Paul's music must be heard to be believed. A mish-mash of genres and aesthetics across the board — think somewhere between Ariel Pink and Petroskey's favorite comedian, Weird Al — his lo-fi music works because of its authenticity. If the music is anything, it's fearless and fun.
"We are so excited to have Weird Paul Petroskey play at our venue," says Craig J. Stadler, owner of the Erie Movie House. "We pride ourselves on providing a really unique experience. Weird Paul has a dedicated cult following, making this a really special event for attendees – especially considering he hasn't performed in Erie since 2007."
Weird Paul Petroskey grew up obsessed with, and surrounded by, pop culture, and it shows in his artwork. A filmmaker at heart, Petroskey used his family camcorder to record everything from food reviews to horror films. He was inspired by watching years of music videos on television, and three decades later, "Peanut Butter Recall" — arguably Petroskey's most popular music video — sits comfortably at 94,000 views on YouTube. For those unable to attend the show, it will be streamed on its respective Facebook event page. Joining Weird Paul at the Erie Movie House for a unique audiovisual performance is local multimedia experimental artist Elephant Pill, solidifying this as a must-see show. — Aaron Mook
7 p.m. to 11 p.m. // The Erie Movie House, 3424 W. Lake Rd. // $10 // BYOB 21+ // weirdpaul.com