The Midnight Swim Tells a Spooky Story for FILM
The Midnight Swim, playing at the Erie Art Museum, is not a horror movie. It is something quite like it, but something that you've never seen before.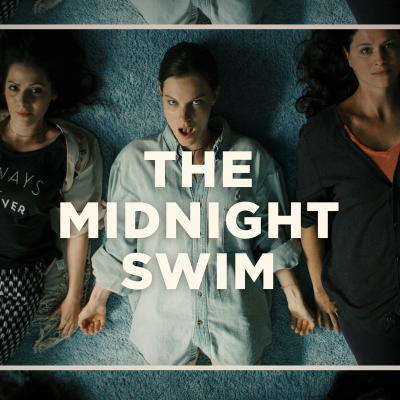 Don't go into The Midnight Swim expecting a horror movie.
It has some of the ingredients – a mysterious death, a potentially haunted lake, Blair Witch-style camera tricks – but it works much better as a character study. The story concerns three sisters who return to their childhood home, where their hippie-ish mother has died in a drowning accident under mysterious circumstances.
At times, I was tempted to forget the horror trappings entirely. Is the lake haunted? Are the sisters descending into madness? I found myself less interested in these questions than I was in the aftermath of their mother's death. The sense of grief is strongest when it feels intimate, rather than supernatural.
Midnight's most impressive feature is the chemistry among the three main characters. They laugh, fight, mourn, and reminisce like real sisters, effectively conveying what goes unspoken among families. The film screens at FILM at the Erie Art Museum Wednesday, July 22, and director Sarah Adina Smith will drop by (via Skype) for a Q & A after. Perhaps we'll learn how she encouraged such strong performances. Or maybe we'll just swap haunted lake stories. – Dan Schank
Film at 7pm, Q & A with filmmaker Sarah Adina Smith to follow // Erie Art Museum, 20 E. Fifth St. // erieartmuseum.org/events/film.html