The Music of Danny Elfman
Erie Philharmonic hosts a 'Dead Man's Party' at the Warner Theatre.
October 26, 2016 at 1:15 PM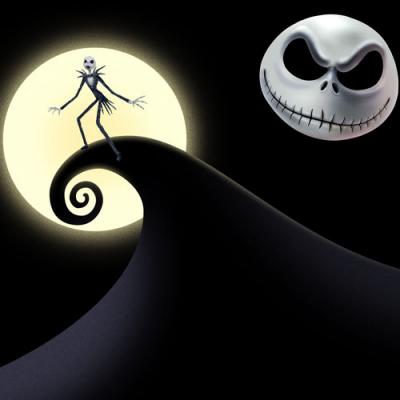 Saturday, Oct. 29
Danny Elfman is to Tim Burton as Igor is to Dr. Frankenstein – they complement one another perfectly, churning out successful experiments from their dark spire in the Hollywood Hills for 30 years. The science of pairing Elfman's whimsical, devious musical imagination with Burton's whimsical, devious directorial imagination has never really been that weird at all – it's just common sense. You don't need the sleuthing skills of Dick Tracy to fit those pieces together. 
Indeed, the Erie Philharmonic's tribute to Danny Elfman didn't appear on the schedule out of nowhere – this is Halloween, after all. Elfman was Samhain-in-the membrane long before befriending Burton in the mid-80s, dating back to his days as the mastermind behind the New Wave collective Oingo Boingo. Elfman studied theater and orchestration in France during the '70s and drew extensively on those experiences as he crafted the band's unique sound – outwardly fun, multilayered pop songs with often dark and/or disturbing lyrical undercurrents. That is, his music parallels the spirit of All Hallow's Eve itself – lighthearted on the surface with some seriously sinister underpinnings.
Burton has likewise shown a penchant for the endearingly creepy over the years, as the chill of his Gothic settings are often undercut by a warming sense of humor. Scores to early Burton films Beetlejuice (1988), Batman (1989), Edward Scissorhands (1990), and The Nightmare Before Christmas (1993) helped to elevate Elfman to one of the most coveted composers in all of showbiz, to such a point he was forced to abandon Oingo Boingo in 1995. Since then, he has scored cult classics (Mars Attacks!) and blockbusters (Spider-Man) alike, demonstrating an uncanny ability to make many a fantasy hum to reality. Just ask the Simpsons or any other healthily yellow-skinned (not jaundiced) Springfield resident. 
The time has come for Erie residents to receive the same treatment. So leave your body and soul at the door – or maybe your jacket in coat check – this should prove the best Dead Man's Party a living man could ever ask for. – Matt Swanseger
8 p.m. // 811 State St. // eriephil.secure.force.com/ticket // 455.1375 // $35-$56