The Nutcracker Preview
Lake Erie Ballet presents a Christmas classic.
December 15, 2011 at 8:00 AM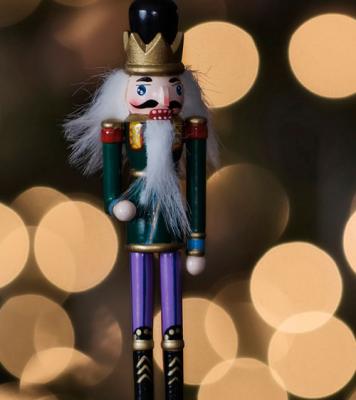 In 1816, a Prussian lawyer named Ernst Hoffman penned a little-noticed yarn about a girl whose cherished Christmas toy comes alive and introduces her to a magical world – a magical world of living dolls embroiled in a life-or-death struggle with an army of rodents. Surprisingly, this psychedelic fantasy languished unappreciated for nearly 80 years, until the era's preeminent "rock star" retooled it into a stage production.
Arriving fast on the heels of his well-received 1889 ballet "The Sleeping Beauty," Pyotr Ilyich Tchaikovsky's treatment of Hoffman's surreal work was not as warmly greeted initially as "Sleeping Beauty" and his previous work, "Swan Lake." Despite these tepid initial reviews, "The Nutcracker" has grown to become a cherished holiday tradition performed by innumerable ballet companies across the globe since its 1892 premiere in St. Petersburg, Russia.
Once again, theatergoers in Erie have the opportunity – for the 53rd year in a row – to experience that cherished holiday tradition as Lake Erie Ballet presents "The Nutcracker" at the Warner Theatre. "It is a tradition….It comes down to tradition," says Lea Bodine, executive and artistic director of Lake Erie Ballet. "People like to get dressed up. They like to go out. They like to see the ballet… they like to escape into that fantasy world and momentarily disappear into the music."
That fantasy world is populated by more than 130 players aged three and up; these entertainers walk in the footsteps of generations of local dancers before them who have helped perpetuate this holiday ritual right here in Erie. These performers also gain valuable performance experience they will utilize throughout their lives, from the ballet studio to the boardroom.  "We try to provide them with a little taste of what it means to be on the stage," Bodine continues. "A lot of them, they're only on the stage for 20 seconds, maybe a minute, but it's just that process of going through, learning how to stand, how to bend, how to look stage right, downstage; it's the whole process that they enjoy."
This year, Hugh Keelan and the Lake Erie Ballet Orchestra, as well as Jason Bishop and the Young People's Chorus of Erie, will accompany the Lake Erie Ballet's stage productions. However, just like Christmas, "The Nutcracker," comes and goes quickly. Only two performances are open to the public – Saturday, Dec. 17 at 7 p.m., and a 2:30 p.m. matinee on Sunday, December 18. Tickets are still available at www.ErieEvents.com or at the Erie Civic Center Box office.
Ticket prices range from $18 to $32; call 452.4857 for more information.