The Top Five Movies of 2016
It was a wild year, full of surprises – and the films released reflect that. 
December 21, 2016 at 12:00 PM
1. Embrace of the Serpent
I've always been fascinated by films that explore the jungle, while simultaneously delving into the depths of madness and humans' dark, primal natures. Ciro Guerra's masterful Embrace of the Serpent can be ranked with Apocalypse Now and Aguirre: The Wrath of God as among the best in that sub-genre. The film follows 40 years in the life of an Amazonian shaman, who may be the last of his people, as he leads two expeditions to retrieve a sacred plant. It brilliantly examines the conflict between the modern and the primitive as we encounter evil rubber barons, religious madmen, and a surrealist finale that seeks to bridge the gap between the natural and spiritual worlds. Embrace of the Serpent is a powerful and thought-provoking film and my pick for best film of the year.
Barry Jenkins' decade-hopping coming-of-age love story is a beautifully shot and impressively acted film that ultimately seeks to resolve Jeffrey Lebowski's unanswerable question: "What makes a man?" Moonlight takes us through three periods of a young man's life as he struggles with his sexuality, and his place in a world where any deviation from the rigid criteria for masculinity is met with emotional and physical violence. Although ostensibly a story about a gay black man, it easily transcends race and sexuality, becoming something that any man can relate to. In a society where any expression of emotion or affection is ridiculed as "effeminate" or – worse yet – "gay," the film's protagonist cuts himself off from human attachments. His emotional isolation increases until it all bursts out in one of the most powerful final scenes of the year. Crying at the end of a movie has never felt more liberating.
3. Certain Women
This year, Hollywood gave us some of the most iconic superheroes battling it out in massive special effects extravaganzas. However, it was the image of a lonely young woman frantically driving to a small town in search of a friend she might never see again that kept me more on the edge of my seat than any other film. Kelly Reichardt's film is all about small gestures that have a big impact. Telling three unconnected but interlocking stories set in rural Montana, Certain Women introduces us to a group of sometimes desperate people looking for understanding and connection in an increasingly impersonal world. Once again, Reichardt (Wendy and Lucy, Night Moves) proves that she is a master at telling low-key stories in dreary Americana. Throw in some incredible performances, including a career-best by Kristen Stewart and an amazing debut by Lily Gladstone, and Certain Women becomes one of the most exciting films of the year.
4. Hell or High Water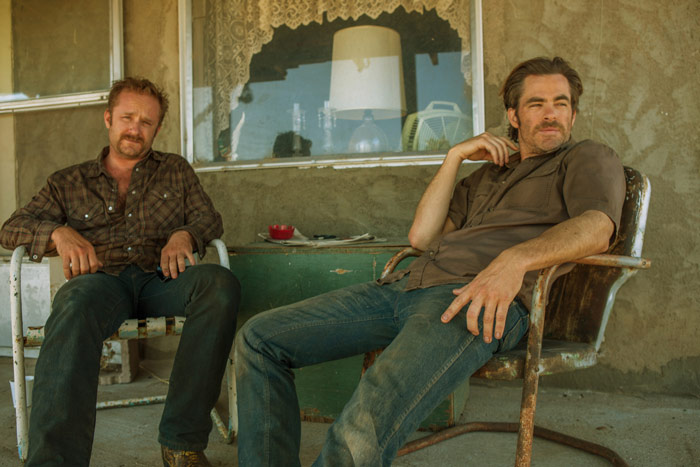 The only true document about life in post-recession small-town America to come out this year, David Mackenzie's Hell or High Water is also a gripping suspense film and character study. It sometimes feels more like a Western or a Depression-era gangster film than anything set in modern times. But as we travel from town to town in rural Texas, it's obvious that this film couldn't take place in any other time. As we see the crumbling buildings and desperate people whom the rest of the country seems to have forgotten, our sympathies align more and more with the small-time bank robber protagonists. Like in the aforementioned genres, the criminals become the last outpost of real individuality; a cry for recognition in a bleak world that is quietly fading away.
5. The Witch
Easily the best horror film in over a decade, The Witch was able to create an atmosphere and overwhelming sense of dread that I thought was long abandoned in American horror cinema. The story about a family of Puritans trying to survive on their own in colonial America is scary enough. We watch as this family struggles just to make it to the next day in a world where the slightest mistake could mean life or death. Throw in an ancient supernatural evil to torment them in progressively horrific ways, and the story becomes unbearable. I don't say this very often, but this film made me very uneasy – like the movie itself was evil. All I can say is check out this film. It will stick with you long after it's over.
Honorable mentions: Cemetery of Splendour, Arrival, The Nice Guys, Sing Street, Hardcore Henry
Forest Taylor can be contacted at forebore1982@gmail.com.