The Way I See It: Missing teen, the Papacy
Have you seen Jacob Samusenko?
February 19, 2013 at 9:50 PM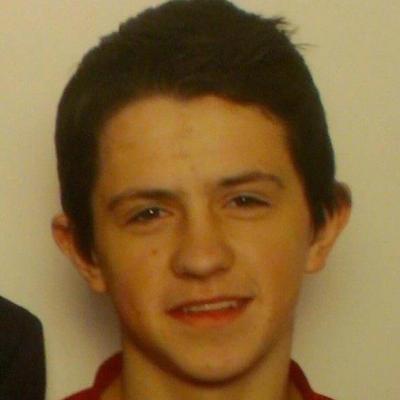 Help Find Jacob Samusenko
As of press time, 17-year-old Jacob Samusenko will have been missing now for close to three weeks. Massive search efforts have been underway as local officials and community groups continue to look for the teen. The police have followed up on all leads, but have not released details for investigative purposes.
Jacob is 5-foot 5-inches tall and 130 pounds with brown hair and eyes. He was last seen on Jan. 29, at his home in the 300-block of East Second Street.
He disappeared shortly after returning home from basketball practice and was last seen wearing track pants and a red zip-up sweater. According to authorities, there's no evidence that he either ran away or was abducted. There's an active Facebook page "Help Find Jacob Samusenko" created to share information about the case, and there is a $10,000 reward offered for direct leads. Anyone with any information is asked to contact Erie police at 870.1156.
The Future of the Papacy
On Monday, Feb. 11, Pope Benedict XVI announced his resignation, effective Feb. 28, from the papacy, which he ascended to back in 2005. This news came as a shock to most of the world, as it's the first time in nearly 600 years that a Pope has actually stepped down. The last time this happened was in 1415 when Pope Gregory XII stepped down amid a civil war in the Roman Catholic Church known as the Great Western Schism. During his term, two other men – one in Avignon, France and one in Pisa, Italy – claimed to be pope. Pope Gregory vacated the throne in order to help resolve the conflict. The clash eventually ended as the other two popes were persuaded to resign and both were made cardinals as a reward for stepping down.
In a statement on the Vatican's website, Benedict [born: Joseph Aloisius Ratzinger], proclaimed that his strength is no longer adequate for him to continue in office due to his advanced age.
The current pope's spokesman Rev. Federico Lombardi stated that while the resignation took everyone by surprise, it was in full compliance with church law and that Benedict made the decision freely.
So what happens next? The College of Cardinals, a group consisting of all members of the clergy with the title of cardinal who are under the age of 80, will vote on Benedict's replacement – totaling 118 electors eligible to vote. The conclave must begin within 15 to 20 days after his resignation and the vote will take place in secret at the Sistine Chapel.
Although it is not mandatory to do so, the College of Cardinals has elected a new pope from among themselves in every Papal Conclave since 1378. Lombardi has stated that a new pope is expected to be in position by Easter on March 31.
According to HuffingtonPost, the top five cardinal contenders include: Cardinal Angelo Bagnasco, Archbishop of Genoa; Cardinal Marc Ouellet, former Archbishop of Quebec; Cardinal Angelo Scola, Archbishop of Milan; Cardinal Gianfranco Ravasi, head of the Pontifical Council for Culture; and Cardinal Leonardo Sandri, head of the Vatican's office for Eastern Churches. In addition, Cardinal Peter Turkson of Ghana or Cardinal Francis Arinze of Nigeria are also front-runners, and if either one of these men were to be elected, they would become the first black pope.
Although it's sad that we're losing Pope Benedict, to add insult to injury, people both locally and abroad have started placing bets on who will become the next Pope (reports state Irish bookies working in Saint Peter's Square have people betting more than $100,000). I don't know about you, but in my opinion, there's something – say, tactless – about placing wagers on the man known as the Governor of the World, the Vicar of Christ, the Supreme Pontiff himself.
And while I myself have known to throw a couple dollars down on a good bet, I think I'd rather stay out of this one. Timothy 6:10 tells us that "the love of money is the root of all evil." So when placing bets on who will become the successor of Saint Peter himself, even if it was a sure bet, I still don't like those odds
As of this report, Canadian Cardinal Marc Ouellet was in the top spot.
 
Love? Hate? Agree? Disagree? I want to hear from you. You can email me at rStyn@ErieReader.com and follow me on Twitter @rStyn.