The Way I See It: Women at Work, Redistricting
This week: Women at work and redistricting.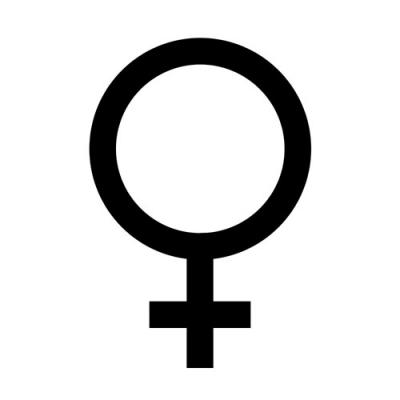 Women at Work
Last week Fortune Magazine published an article written by Warren Buffett in which Buffett argues why he believes women are the key to America's prosperity. This article, "Warren Buffett is bullish ... on women," comes off of a resurgence of hype in the media focusing on women in business. From Yahoo's CEO Marissa Mayer, who, since taking the top job at this Internet giant, has helped their stock grow more than 50 percent in less than a year – to Facebook's COO Sheryl Sandberg, who recently published "Lean In: Women, Work, and the Will to Lead," which is currently No. 1 on both the New York Times and Amazon best-seller lists, women are making their presence known above the glass ceiling.
In the article, Buffett not only promotes women in business, but points out that we, as a society, have been remiss by only utilizing half the country's talent. And his take on it is actually in line with his work ethic.  His style of investing in high-quality and underpriced companies has made him one of the richest men in the world – a mere pittance worth of, oh, say, $53.5 billion.
In the same vein, he also believes that women are an undervalued resource. And he believes that only in recent years have we begun to correct this problem. His reasoning – which I fully buy into – is that an even greater enemy of change is the entrenched attitudes of those who simply couldn't fathom a world different from the one in which they've already lived – one that requires them to embrace change.
Despite the "all men are created equal" assertion in the Declaration of Independence, male supremacy has dominated most of history. It wasn't until 144 years later in 1920 that the U.S. gave women the right to vote. Hitting closer to home, in Erie two years later, a woman, Evelyn Briggs, would sit on a murder jury for the first time. And even after that, 33 men would hold a seat on the Supreme Court before history was made when President Ronald Reagan nominated Sandra Day O'Connor in 1981 to be the first woman justice to sit on the Supreme Court.
But do you want to know the scary truth – what our worst enemy actually is? It's ourselves, ladies. We continue to self-impose limitations and talk ourselves out of achieving our potential. And to add insult to injury, we do this to other women.
This has been going on for decades – and is still the case today
Only two years ago, a survey of 1,000 working women by the American Management Association found that 95 percent of women believed they were undercut by another woman at some point in their careers, leaving only 5 percent to say they hadn't thought that.
It's probably time we started taking on more responsibility for ourselves and looking out for those around us. And at the very least, in the fitting words of the Dalai Lama, "If you can, help others; and if you can't do that, at least don't hurt them."
Redistricting
On Wednesday, May 8, the Pennsylvania Supreme Court upheld the newly-drawn boundaries for state House and Senate seats, starting with the 2014 election cycle. While some of these areas don't directly affect us, one in particular does.
As a result of the ruling, the 5th House seat, currently held by Republican Greg Lucas of Edinboro, will move across the state into Berks County. This district currently covers parts of Erie and Crawford counties, but as a result of the redrawn lines, Lucas will now be part of the 3rd Legislative District currently held by Democrat Ryan Bizzarro in Millcreek.
This change is due to the population losses in the western part of the state. And for us here on this side of the state, the ruling is a sad state of affairs; because of this, we will have a smaller collective voice in the state capital and as a result have less influence and clout when it comes to state-level decisions.
The redrawn 3rd House District will now pick up Edinboro and Washington Townships and will lose Waterford Township and borough, Franklin Township, and a small part of Fairview Township.
Initially, the state's highest courts threw out these maps in January 2012, saying they were unconstitutional because they split up the municipalities too much. But the Court unanimously ruled Wednesday to uphold the state legislature's second stab at them, citing that the lines aren't nearly as dramatic as the first go-around.
Less dramatic – or better? Maybe. But these changes still greatly affect us here in the Erie region.
These maps are redrawn every 10 years. If Erie wants to get that seat back in the future, it needs to start bringing people back to northwestern Pennsylvania.
We keep crying brain drain – and it's clearly occurring, as we watch valuable creative resource both leave and eschew our region. And this redistricting is one part of the impact it's having.
Love? Hate? Agree? Disagree? I want to hear from you. Email me at rStyn@ErieReader.com follow me on Twitter @rStyn.