Thrilled to be Back: Punchline Hangs out at BT
November 21, 2018 at 11:30 AM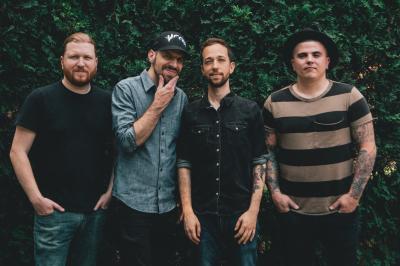 Friday, Nov. 30
Pittsburgh pop-punkers Punchline are coming back to Erie, alongside Colourshow, Archway, and It Kicks.
Punchline have a long history of making the trip up from the Steel City to the Gem City, one that dates back to the days of The Hangout and Forward Hall, and are now continuing that tradition at Basement Transmissions.
Punchline released their eighth full-length album, Lion, last March, and followed up with a music video for the single "Darkest Dark", which was filmed at various sites around their hometown in August.
Lion feels much more like classic Punchline than the last few releases by the band, finding their way back into more rock-inspired tunes, rather than the synth-based pop sound found on Thrilled and Politefully Dead. "If you already like our band, there's a good chance this will be your favorite album of ours," bassist Chris Fafalios told the Pittsburgh Post-Gazette. "I feel pretty strongly this is the album people want from us."
Opening the gig are alternative rockers and fellow Pittsburghers Colourshow, whose 10-track album Run Away From Everything was released last year. Rounding out the bill are Meadville/Greenville emo-punkers Archway, who released a music video for their single "Metanoia" in July, and local pop-punk newcomers It Kicks. — Tommy Shannon
5 p.m. // 145 W. 11th St // $12 advance, $14 doors // All ages // Punchlion.com