Upfront: Election Results
He went 0-1 in his apocalypse predictions, so how'd Cory Vaillancourt fair in his election predictations? Read this week's Upfront before December 2012 to find out.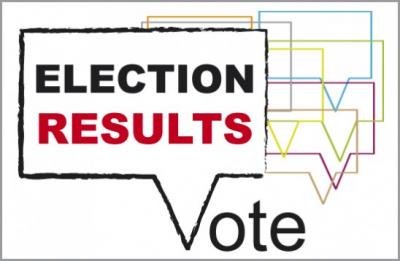 Welcome back everybody. As you may have noticed, the world did not end as I predicted on May 21, and I guess I owe you all an apology for stirring things up last week; I assure you it will not happen a second time. Just give me one more chance. I can change. Please. You'll see. In the future, I promise to never, ever, ever fall victim to such foolish nonsense again. So, since we're all still here until 2012's Mayan apocalypse, we may as well talk about something lively.
Five weeks ago we discussed the six races to watch in the then-upcoming municipal primary election. Today, those results are in; but before we get to that, I must remind you that a scant two weeks ago I urged everyone to vote in aforementioned election, and I have to say, I'm surprised that a few of you (75 percent) failed to heed my call. I've heard  several good excuses, including "If I get rained on I may melt," and "I thought the world was coming to an end on Saturday," but I have the utmost confidence that you will all do better in November. They'll be no apocalypse to save you from voting then.
And now, the results you've all been dying for. In the Erie County Controller's race, Mary E. $chaff almost tripled her opponent George Reidesel's 3,293 votes. $chaff will go on to face Casimir J. "Kaz" Kwitowski in November, and will probably bring those clever yard signs with her—in case you missed it, they presented her name as $chaff rather than Schaff. And you thought that was a typo. Shame on you.
In the First County Council District, Rebecca Styn stymied Gil Rocco, nearly doubling his 900 votes. She will go on to face Phil Fatica this fall.
In the Third District, veteran Councilman Fiore Leone burned Darlene Kenny by an almost 2-to-1 margin. Leone is unopposed in November.
In the Seventh District, many people laughed out loud when they saw that incumbent Carol J. Loll received more votes than her three challengers combined; like Leone, Loll is unopposed in November.
Voters in all four of these races sent clear and convincing signals; remember my prediction that some of the County Council primaries would be decided by 100 votes or less? As you can see, I was wrong about that. I blame pre-rapture hysteria.
However, I also told you that some of the Erie City Council races would be decided by only dozens of votes, and I was closer to the mark there.
In the race for the three four-year term seats available, Bob Merski was the top vote-getter, besting Jessica Horan-Kunko by 27 votes. Melvin Witherspoon came in a distant third, but all three will serve; Witherspoon squeaked by fourth-place candidate Patrick S. Cappabianca by just 39 votes, which is a great example of how a few dozen votes changed the future composition of Council.
There was also a race for a single two-year term on the Erie City Council, and again Merski was the top vote-getter, which means he'll have to choose between his four-year and two-year seats. Sounds like an easy choice right? Don't be too sure. The Mayan calendar ends on December 12, 2012, so there's really no need for a four-year term here.
For those of you keeping score, I'm 1-for-2 on my Election Day predictions so far, and 0-for-1 on my apocalypse day prediction. But I'm not through yet. Since I know this column is the highlight of your week and many readers wake up to stake out the Erie Reader's convoy of distribution trucks at 5:30 a.m. every Wednesday morning so they can be the first to read it, I don't need to remind you of the little study we did recently on Erie County candidates' internet exposure. But I will.
Six races. Eighteen candidates. Seven email addresses. Six Facebook pages. Five websites. Sound familiar? The most shocking takeaways from that piece definitely manifested themselves on Election Day: 10 of those 18 candidates had no Internet presence whatsoever, and their win rate was just 20 percent; only three candidates had a website, Facebook page, and phone number. Their win rate was 66 percent. Amidst these stats and percentages, an interesting phenomenon has revealed itself—the apparent birth of a youth movement in Erie politics. Bob Merski, 36, and Rebecca Styn, 34, were among that 66 percent; they are both significantly younger and more technologically adept than their opponents were, and both coasted to impressive wins over veteran opponents who were experienced campaigners. Coincidence? I think not. I'm bumping myself up to 3-for-4 on E-Day predictions. We'll just have to wait until 2012 to find out how I do on the Mayan one.
Here's what I want to know – Did you vote last week? If not, why? Do you have thoughts on the Election Day rundown? Recollections of your end-of-the-world party? Anyone you know get raptured? Had any Red People sightings? Drop me a line and let me know about it. If you're reading the print version of this story, just write your comments directly on the paper, in crayon, and throw it up into the wind. It'll get to me, don't worry. If you're reading online, write your comments directly on the monitor, in crayon. Or, use the comments section, find our Facebook page, or our Twitter feed, or, as a last resort, send an e-mail directly to my spam folder by using the address below!
Cory Vaillancourt is a brilliant writer/complete hack and can be complimented/heckled at cVaillancourt@ErieReader.com.