VisitErie Brings Beach Party to the Burgh
From Erie to Pittsburgh -- with love (and sand).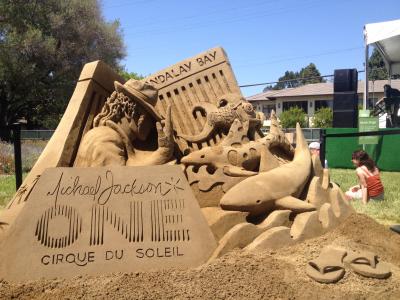 VisitErie, as part of their "Hello Summer, Hello Erie!" advertising campaign, is bringing the beaches of Presque Isle to downtown Pittsburgh Thursday, June 12 for the Market Square Beach Party. VisitErie will be sponsoring the Pittsburgh Downtown Partnership's Farmers Market in Market Square, located at the intersection of Forbes and Market streets.
The VisitErie Street Team will be distributing information regarding Erie's attractions to patrons of the Farmers Market. In addition, the Travel Channel's "Sand Masters" will be constructing a VisitErie themed sand sculpture out of five tons of sand, complete with the VisitErie logo, a sand castle, and a cartoon style lake fish.
Tall Cathy from 96.1 KISS FM is to be the Market Square Beach Party hostess, broadcasting live from Market Square from 11 a.m. to 1 p.m. The event festivities, which include games, giveaways, and contests, will take place from 11:30 a.m. to 1:30 p.m. on the main stage along with the KISS FM Prize Wheel and a live music performance by John McDonald.
The beach party activities will kick off at 10 a.m. Eastern Time at Market Square, Downtown Pittsburgh on Thursday, June 12, and conclude at approximately 2 p.m.  
For more information, check out the VisitErie website.