What You Might Have Missed
Are we putting groundforces into Syria? What are those Scotts up to? Are area poverty rates on the rise? Find out here with your daily update.
September 19, 2014 at 10:00 AM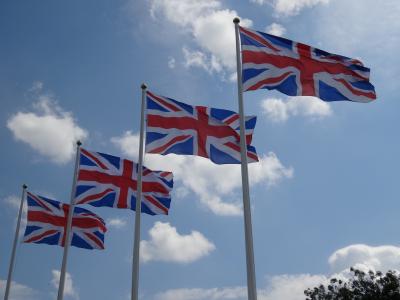 National News
Senate approves ISIS bill, avoiding bigger war debate
The US Senate displayed a surprising degree of unity this past Thursday in backing a bill that would approve the training and arming of Syrian rebels. Though this has stood as a point of much contention, both parties seemed to have found this alternative preferable to the option of inserting our own ground forces. This stands as a rare moment of bipartisanship compromise in the face of looming international crisis, and will surely set the tone for future decisions to be made in regard to further military action in the Middle East.
Full story at www.nytimes.com
On the road to Scotland's referendum, big gambles and fateful steps
Amidst the ongoing debate over Scotland's potential secession from the United Kingdom, Prime Minister David Cameron of Britain has stepped in to try to curb the movement for Scottish independence. Cameron acknowledge that he does so at the risk of his own political position, but views the potential economic and social fallout that would result of the separation as an unavoidable risk that must be addressed. Scott's went to the polls Thursday to vote on the matter, but the official ballot count has yet to be released.
Full story at www.nytimes.com
Regional News
Landmarking fracking study finds no water pollution 
Through the first allowance of independent monitoring of a drilling site by a major energy company, research over the course of 18 months at a tracking site in western Pennsylvania has revealed no evidence of water pollution. The report implemented of variety of chemical testing methods and is currently hailed as one of the most detailed reports of its kind to date. Despite these results, it is important to bear in mind that this study exists as an isolated case, and other sites throughout the country are not guaranteed to show similar results. 
Full story at www.goerie.com
Local News 
Erie company to be featured on national television
Erie's own High Pressure Equipment Co. was slated to be featured on Fox Business Network's Manufacturing Marvels segment between 9:30 and 9:44 last night. The company is preparing to celebrate its 60th anniversary on Oct. 4, and is pleased to have brought positive national press to our home town. 
Full story at www.goerie.com
Poverty rates rise for Erie county
A recent report has show a sharp rise in Erie county poverty rates following two years of decline. This increase comes as a 3.5 percent spike since poverty rates in 2012, stands in contrast to the nation's overall declining poverty rates in recent years. Such statistics has rallied many members of the community to address the issue through various service projects and proposed legislative changes.
Full story atwww.goerie.com