You Ought to Know: Class of 2012
Ben Speggen reacquaints us with some people you ought to know.
December 28, 2012 at 1:19 PM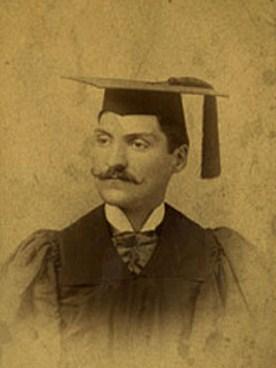 In the very first issue of the Erie Reader, we launched a series titled "You Ought to Know" introducing you to people in Erie while highlighting some of the best and brightest Erie has to offer. You may have already known some of these people; others, you may have met for the first time, in our pages. We continued this series through our second volume, and we profiled 24 people – from chefs to musicians to newscasters to politicians and beyond – in hopes of helping you get to know your community and those endeavoring to make it a better place for us all.
In the last issue of this volume, we'd like to look back on the 2012 Class of You Ought to Know. Here, we revisit these noteworthy denizens of Erie and reprint some context-free memorable quotes from the bevy of interviews our writers conducted throughout the year.
To read the full articles, visit eriereader.com or contact us at contact@eriereader.com for archived issues.

Marc Berarducci, chef

"I'm trying to develop something unusual, something different – something that depicts the passion in food, something authentic. That's my ultimate goal."

Gerry Urbaniak, proprietor, Gerry Urbaniak's 8th Street Deli

"It's a constant challenge working in Erie. You have to market the food, provide a good product, and price it appropriately. They have an expectation of having great food in Erie. It's nice to know the owner, the servers, the cooks. It's like a family thing. That's what makes this place successful."

Lyell Cook, coroner

"Quite honestly it would be very difficult to do this job if you didn't believe in something. If I thought in my heart that when someone died that that was the end of life as we know it, I couldn't do this job. Now, we can't be religious or emotional in this business. I learned that early on. However, you really do have to have some kind of belief in something because when you witness the horrible tragedies that do occur – without any explanation – it can really wear on you. No matter how horrible of a situation that we might run into, you have to claim into the idea that they've gone onto something better."

Lisa Weismann, newscaster

"I'm a quiet person. I'm a thoughtful person. I like to take in my surroundings rather than be the source of entertainment. And I think that's noticeable from the people I hang out with to what I choose to do in my free time. I mean, I'm on television and I don't even have cable. I'm just a very private person, and that doesn't mesh sometimes with what I do."

Johnny Johnson, retired educator, publisher: The Erie Voice

"Today, people think 'better' is about them; no, 'better' is about us. We need to prioritize as a community and as a nation, what direction we need to start moving in. We need to let go of the past, leave it behind and start working towards a future that is better for all of us. No matter color or class, we need to be a community and nation united and we need make tomorrow better than today."

The Clerkins

Almi, executive director, Erie Playhouse: "We eat, sleep, and breathe theater."
Shawn, director of theater and associate professor, Gannon University: "Every time we do something, we want to make it better than it was before. Anyone who says that there's nothing to do in Erie on a Friday night is voluntarily ignorant."

Bryan Schwab, 14-year blues guitarist

"I find it hard to talk, but playing is a lot easier to do in front of people… It's just more fun to play. It's like, a feeling."

Lena Logvina, artist

"I find inspiration in my memories from where I grew up [in Kiev, Ukraine]. Nature there has always been very colorful," she shares. "Inspiration comes from my memories with bright colors, a lot of pearls, just happy, very free."

Betty Amatangelo, instructor, Yoga of 12-Step Recovery

"Deep conflict and pain are held in your tissues, and yoga creates this psychophysical occurrence that allows you to heal. Some people pick up (an addictive substance) because they haven't dealt with the deeper issues. When you lengthen and nourish muscles and tissues with asana -- postures -- a deeper level of healing may occur."

Perry Wood, executive director, Erie County Gaming Revenue Authority

"You can complain about change all you want, but you have to get involved to change anything. What better way to do that than on the inside of the system?"

Kathy Schreckengost, fundraiser, activist

"Seeing the world from the seat of a bike has just been phenomenal to me. You can drive through that same area but you go through on your bike... I love doing that. I love going up a mountain. I mean, it's hard work, the climb. But just there on the top and getting those tremendous views…"

Kassahun Yilma, journalist, Ethiopian refugee

"When you live you have to do something for your country – you have to make a contribution. You have to stand for the truth."

Albert Glinksy, composer, professor in the music department at what was then Mercyhurst College

"I don't have a huge number of works because I write very slowly and carefully. I view my works like a precious child that I don't want to let out into the world until they're ready."

Eardly "Dr. Wick" Wickramasinghe, doctor of family medicine, the Saint Vincent Health System

"Being a hospitalist, we saw a lot of people that when they leave here, we don't know where they're going. There's a need outside of their visits to help these folks so they'll take better care of themselves."

Ferki Ferati, executive director of the Jefferson Educational Society

"My No. 1 goal is to learn. I'm finishing my master's degree in public administration right now at Gannon [he graduated this fall], and eventually I'll probably get my Ph.D. By eventually, I mean I'll probably start next fall. I think I want to stay in the nonprofit world. It's a great feeling to help people. I'd like to be here at the Jefferson; I believe in the mission, and I'd like to be here as long as I'm useful to the organization."

Shawnta Pulliam, founder, Nurturing Hearts

"I always go in thinking and believing I can help. If you think differently, [children will] pick up on that. Maybe they'll get it now, maybe they'll get it later, but that seed has been planted."

Gabrielle Dietrich, artistic director of the Young People's Chorus of Erie

"Everyone has a different background and singing is no more complicated than the ability to speak. I want everyone to understand that it can be part of anyone's life – and that music truly does belong to everyone."

John DeAngelo, artist

"I lived near St. Patrick's church growing up. Every morning, this lovely older lady would pass by me on her way to church… She always said hello as she was walking, but one time she came over and took me by the hand.  She looked down at the points on my fingers, grabbed the other hand and said, 'Those are the hands of an artist.' This stuck with me always. Even today I think about it. And I believe it was her words that really inspired me to do what I do today."

Mary Alice Brown, musician

"Music was the job I was supposed to do. I truly never thought I would make a career in music, but I have been blessed abundantly with opportunities time and time again. I love being home. We live in a community that really works together. People don't realize this. I've traveled many, many places and I believe this is still the greatest city in the world. We take it for granted and we do this because many of us don't go outside of the city to see what we really have that others don't."

Oct. 3: Your Erie Reader Downtown Debate Candidates: Janet Anderson, Ryan Bizzarro, Jason Owen, and Sean Wiley [Editor's note: Cory Vaillancourt's interview was structured in a Q&A format]

What's the first thing that comes to your mind when I say the word "Erie?"
Janet Anderson: Progressive. Beautiful. Great family location.
Ryan Bizzarro: Home. This is my home. It's a good place to raise a family.
Jason Owen: Lakeshore community.
Sean Wiley: Hard-working.

Greg Ropp, president, Eerie Horror Film Festival

"How do we break through that wall and show [people] how great Erie can be? Erie needs to understand how successful it can be and stop being so freaking afraid of it."

Ashley Sayre de Rivas, sushi ninja, 1201 Kitchen

"I am very humble. I don't think anything I do is insanely creative. All I really want to do is make good food for people and ideally just make people happy through food. That's my only goal, that's my goal for this industry, and that's why I love it – it's a people-pleasing industry. All you're doing is making people happy. Especially when people are out on dates, that's my favorite thing."

Connor McDavid, 15-year-old Otters rookie sensation

"I don't have too many individual goals. I don't determine personal success on numbers. I just want us to make the playoffs."

Norman Stark, Big Brothers Big Sisters of America

"What I want to stress is that as a big brother, I really had the opportunity to relive my youth and build another friendship. I wasn't just being a volunteer or helping out a charitable organization. I developed a life-long and trusted friendship. It is one of the most valuable and cherished experiences I have ever – and continue to have – today."