A Canterbury Feast Celebrates Its 35th Anniversary
Big fun – messy hands and all – was had by all.
September 2, 2015 at 9:30 AM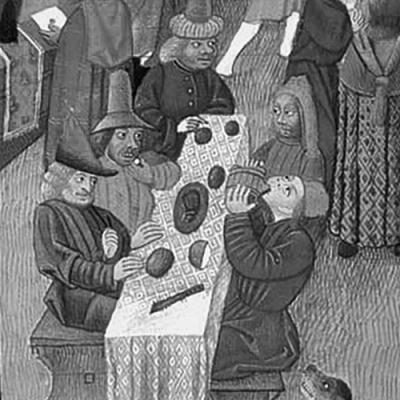 When I first went to A Canterbury Feast more than 20 years ago with friends who had been there before, I was informed that I should bring silverware if I wanted to keep my hands clean during dinner, as there would be none provided. The Feast, you see, was loosely based on a royal medieval banquet where our servers would be dressed in period costume and be happy to answer to the monikers "Wench" or "Knave."
Indeed, silverware was absent, as guests were expected to navigate the consumption of their whole roast chicken, salad greens, and brimming soup with naught but a hunk of bread ripped from the shared loaf. Between courses, those same knaves and wenches transformed into the talented "Greensleeve Players," the cast of a musical comedy performed with much bawdy abandon. Innuendo and ribaldry were rife, as were moments of pure silliness. Often, the toast of "Wassail!" filled the room as all raised their glasses in revelry. And when it was all over, hot towels were hurled at the guests and the beautiful "When That I Was a Little Tiny Boy" was sung by the cast to end the evening. Big fun – messy hands and all – was had by all.
This tradition started at Mercyhurst College in 1981 and is now the longest running medieval dinner theater in the nation. Today, you can participate in this bit of historically goofy and delicious merriment at the Station Dinner Theater until Nov. 21. I went last year and can attest that big fun is still had by all. Warning: Don't forget to bring silverware if you want to keep your hands clean! – Bryan Toy
7 p.m. Fridays; 5:30 p.m. Saturdays; 2:30 p.m. Sundays (Labor Day Weekend Sunday Show at 6 p.m.) // 4940 Peach St. // 864.2022