The Jefferson Education Society's Global Summit XI
Eleventh annual event features nationally known figures in politics, science, and media
October 23, 2019 at 10:15 AM
Starting in late October, the Erie community will once again have the extraordinary opportunity to listen to and interact with some of the world's best and brightest thought leaders presenting on issues affecting us globally, nationally, and locally, during the Jefferson Educational Society's premier event, the 11th annual Global Summit. 
"What started out as two-and-a-half day event with just around 500 tickets sold has grown into a three-week long initiative with over 6,500 in attendance," Dr. Ferki Ferati, president of the Jefferson Educational Society, notes. As per last year's milestone summit, Ferati exclaimed that they "completely sold out seven of our events and built one of the biggest conferences that any mid-size community has ever seen."
As the Jefferson Educational Society launches new satellite programming in Corry, Edinboro, and Fairview, their flagship event continues to grow as well. And in keeping with the theme of a think-tank, the summit will present a broad variety of perspectives on both sides of the aisle. "We are interested in maintaining a non-partisan organization, and we accomplish this by bringing in some of the leading minds of the country." Social issues including the racial income divide, ecology and humanity, and women's rights will be discussed; historic and political figures such as Abraham Lincoln and Barbara Bush will be reviewed; and well-known thought leaders including a former Secretary of Defense, a Pulitzer prize winning journalist, former White House Press Secretary, and a renowned radio host and author will enliven and engage the audience.
And according to Erie's own Steve Scully, the prominent face of C-SPAN and the Global Summit's chairperson, "after this year's Summit concludes, more than 100 of the world's best and brightest will have come to Erie to present their cutting-edge research, their keen observations of history and how it impacts us today, and forward-thinking notions both examining the present and exploring the future."
Monday, Oct. 28
Thinking Differently about Race and Belonging with Camille Busette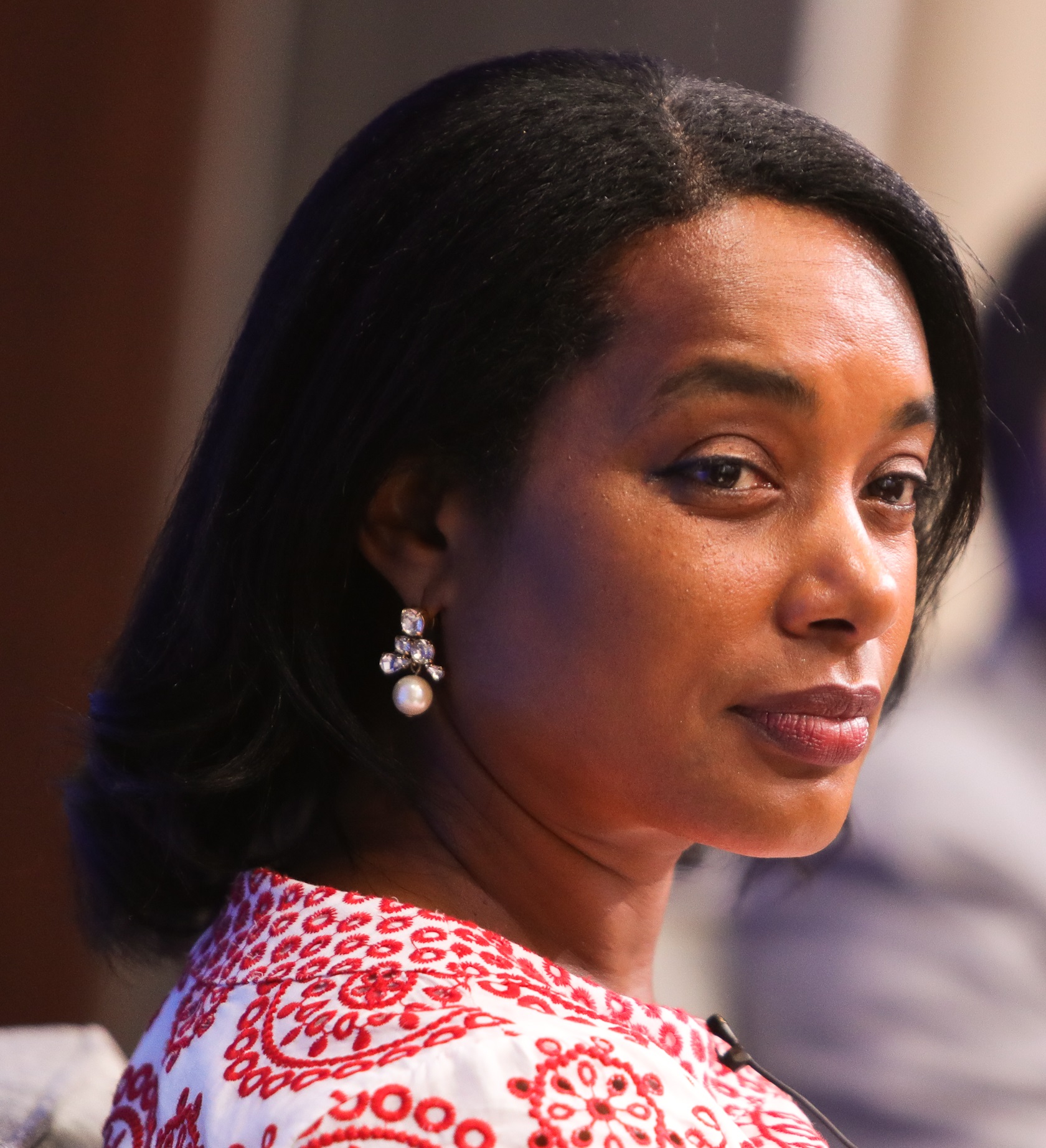 According to World Bank, in 2017, 1.7 billion adults lacked a basic bank account, and in the U.S. alone, that number tops off around 18 million. Not surprisingly, this phenomenon is predominantly found in lower- and middle-income populations and minority households. While access to a financial account is a prerequisite to economic participation, it is only one of the indicators of a steadily growing gap in racial and ethnic wealth since the Great Recession of 2008.
In this discussion, Camille Busette, a Senior Fellow at the Brookings Institution will explore the root sources of the racial and income divide; and possible wealth building opportunities with a focus on young Americans. She will discuss how Americans can move out of poverty, protect their economic gains, and advance broader development goals in an inclusive and responsible financial system.
7:30 p.m. // Jefferson Educational Society, 3207 State St. 
Tuesday, Oct. 29
Harmful Algal Blooms: A Threat to the Wealth of the World with Patricia Glibert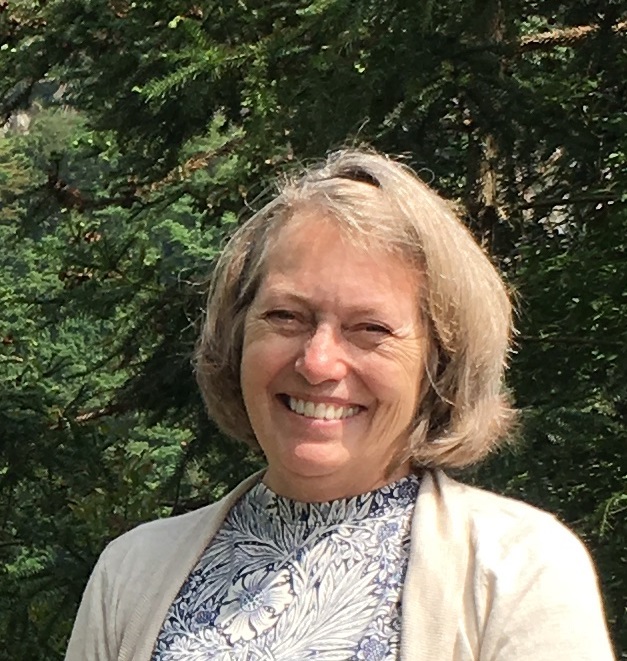 Did you know in the United States alone, the economic impact of Harmful Algal Blooms (HABs) equates to $900 million in annual losses? This past July, Lake Erie experienced a severe bloom of blue-green algae that began spreading across the western half of the lake. The dominant organism — a Microcystis cyanobacteria — produces very toxic outcomes — to humans and animals. 
Patricia Glibert, a phytoplankton ecologist and a professor at the University of Maryland Center for Environmental Science, knows all of this too well. During this event, Glibert will discuss the direct and indirect consequences of these toxins, including lost revenue in the marine economy, costs of medical treatments for cases of sickness in humans, expenses to remove algae from the water or dead fish from the beaches, and investment costs in preventing and monitoring HABs. Attendees will learn more about her research and how we can help to better protect ourselves, marine life, and the economy. 
7:30 p.m. // Jefferson Educational Society, 3207 State St.
Wednesday, Oct. 30
Brexit, a U.S.-U.K. free trade deal, and the implications for international trade, the future of Europ and the transatlantic alliance with Dr. Nile Gardiner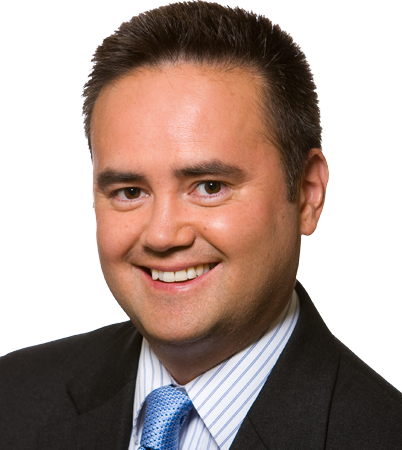 NOTE: Kelly Ann Shaw was originally slated to appear on this date, discussing Trump's International Trade Policies and How They Affect the Erie Region. According to Reuters, Shaw "is leaving his administration for a position in the private sector, White House officials said on Tuesday, marking the departure of one of the most senior women on the president's economic team," and will be unable to present at this year's Global Sumit.  
Dr. Nile Gardiner is the director of the Margaret Thatcher Center for Freedom at the conservative think tank, The Heritage Foundation. Gardiner will "focus on trade, highlighting U.S.-U.K. trade relations, U.S. trade policy in general, and an exciting look at the ongoing 'Brexit' negotiations." Gardiner has been a vocal supporter of Brexit, appearing on Fox News, and London's Daily Telegraph. 
A graduate of Yale and Oxford, Gardiner was a foreign policy researcher and aide to former British prime minister Margaret Thatcher. 
7:30 p.m. // Jefferson Educational Society, 3207 State St. 
Friday, Nov. 1
Extraterrestrial Life: Are We Alone? with Avi Loeb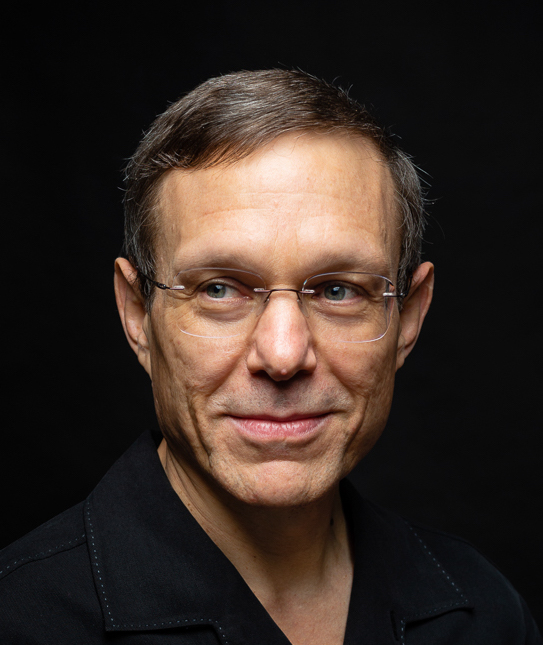 On October 19, 2017, astronomers at the University of Hawaii spotted a strange object traveling through our solar system, which they later described as "a red and extremely elongated asteroid." Scientists named it "'Oumuamua," the Hawaiian word for messenger. One year later, Avi Loeb, chair of Harvard's Astronomy Department, co-published a paper that examined Oumuamua's "peculiar acceleration" and suggested that the object "may be a fully operational probe sent intentionally to Earth's vicinity by an alien civilization." 
Although he was well-known in the astronomy universe for many years, having been named by Time Magazine as one of the 25 most influential people in space, it would be this experience that would catapult him into "star"dom.
While most scientists assume 'Oumuamua is some sort of rock (an asteroid or icy comet), when he "visits" Erie, Loeb will explore his theory supporting Oumuamua being an alien ship. 
7:30 p.m. // Penn State Behrend's McGarvey Commons, 4701 College Drive
Monday, Nov. 4
An Evening with Chuck Hagel, Moderated by Tom Ridge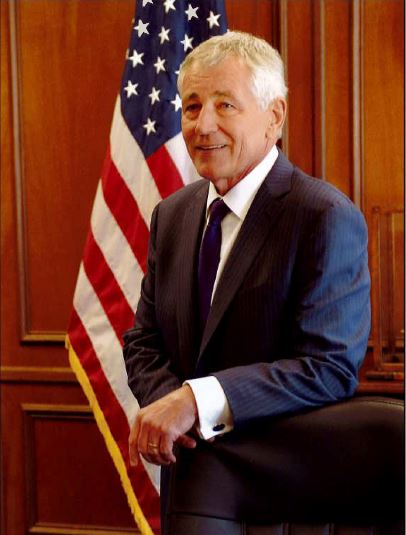 Calling it the "greatest privilege of his life," Chuck Hagel resigned on November 24th, 2014 as the 24th United States Secretary of Defense under the Obama administration. And although that statement would seem to be a capstone to a career, Hagel's other accomplishments occupy a similar stratosphere. 
A recipient of two Purple Hearts during the Vietnam War, Hagel also served as two-term U.S. senator becoming the then-first Republican in 24 years to win a Senate seat in Nebraska, and was reelected two years later with the largest margin of votes in any statewide race in Nebraska history. As senator, Hagel served on committees in foreign relations, international economic policy, and the Senate Climate Change Observer Group. Prior to his election to the Senate, Hagel was a successful business founder and economic adviser. A conservative voice predicated on caution and always fact-based, Hagel will speak to these experiences and more during this intimate event. Erie native and former Pennsylvania Governor and U.S. Secretary of Homeland Security Tom Ridge will moderate.
7:30 p.m. // Gannon University's Yehl Ballroom at Waldron Campus Center, 124 W. Seventh St.
Wednesday, Nov. 6
The Briefing: Politics, the Press and the President with Sean Spicer
Although Sean Spicer has a vast and storied career, it was his track record of smokescreen statements during his eight-month tenure as President Trump's White House press secretary that would become the pinnacle trademark of his profession. His New York Times bestselling book, The Briefing: Politics, the Press and the President, will be the focus of his discussion. 
In 1999, Spicer joined the United States Navy Reserve as a public affairs officer and he currently holds the rank of commander. As of December 2016, he was assigned to the Joint Chiefs of Staff's naval reserve contingent in Washington, D.C. During that time, Spicer became a top figure in the national Republican Party for almost a decade, serving as communications director of the Republican National Committee. Spicer is also the founder and President of RigWil LLC, a strategic consulting firm that provides insights to corporate and association executives. Since leaving the White House, he has traveled the world addressing groups, and served as a visiting fellow at Harvard University's Institute of Politics. 
7:30 p.m. // Gannon University Yehl Ballroom at Waldron Campus Center, 124 W. Seventh St.
Thursday, Nov. 7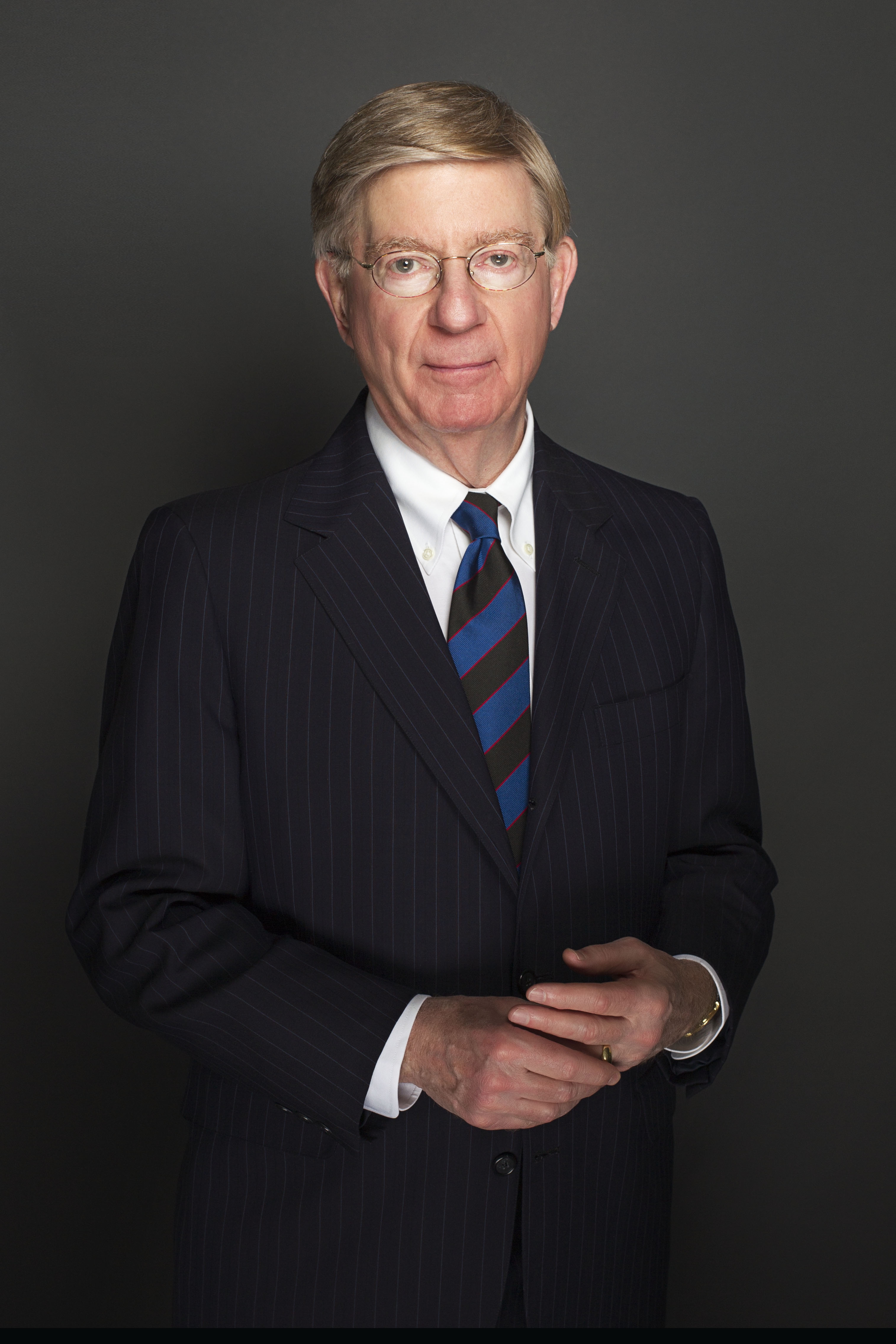 The Wall Street Journal once called him "perhaps the most powerful journalist in America," and today he serves as one of the leading conservative voices and pundits in the United States, publishing regular syndicated columns for The Washington Post and providing commentary for NBC News and MSNBC. Since 1973, he has published more than 6,000 columns. One of the leading conservative voices against President Trump, Will has explicitly called upon all Americans to vote against Trump in 2020. Despite this stance, most conservatives would agree that Will has been among their most articulate voices for decades. 
Will is currently promoting his latest book, The Conservative Sensibility, an examination of how the Founders' belief in natural rights created a great American political tradition.
7:30 p.m. // Gannon University Hammermill Center, South Park Row and Peach St.
Monday, Nov. 11 
Campaign 2020: Trump, the Democrats, and Road to the White House with Steve Scully, Mary Katharine Ham, Karen Tumulty, and Alexi McCammond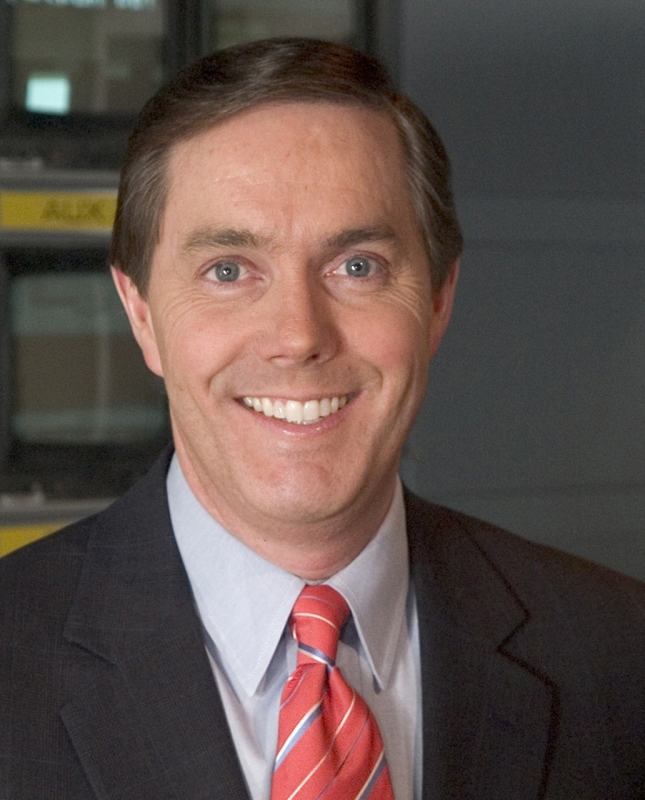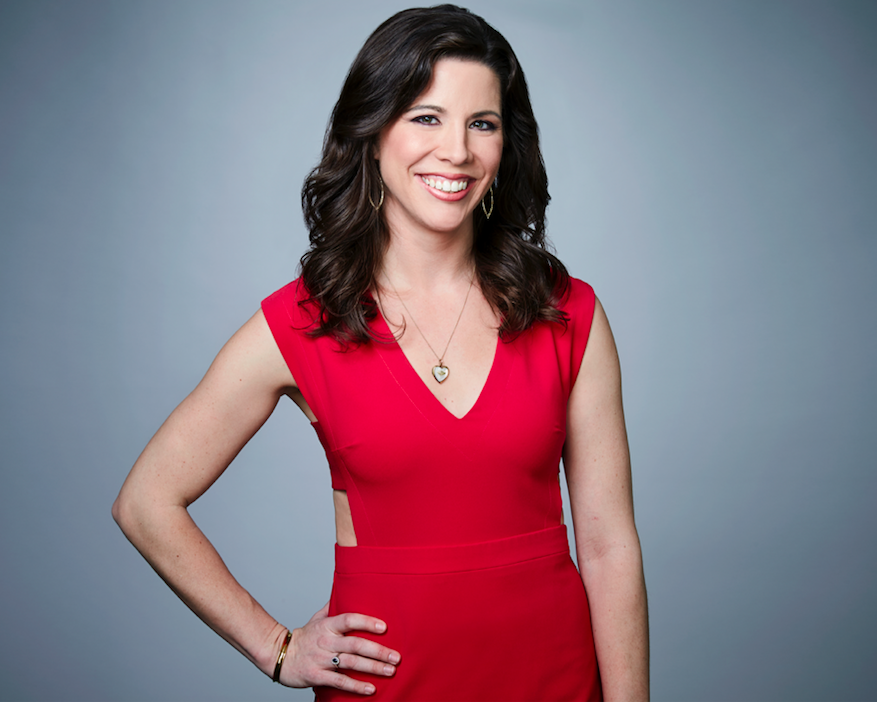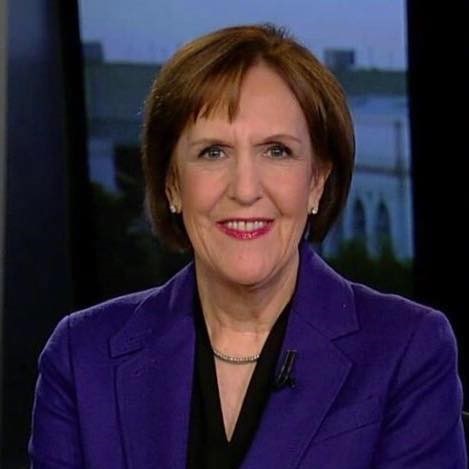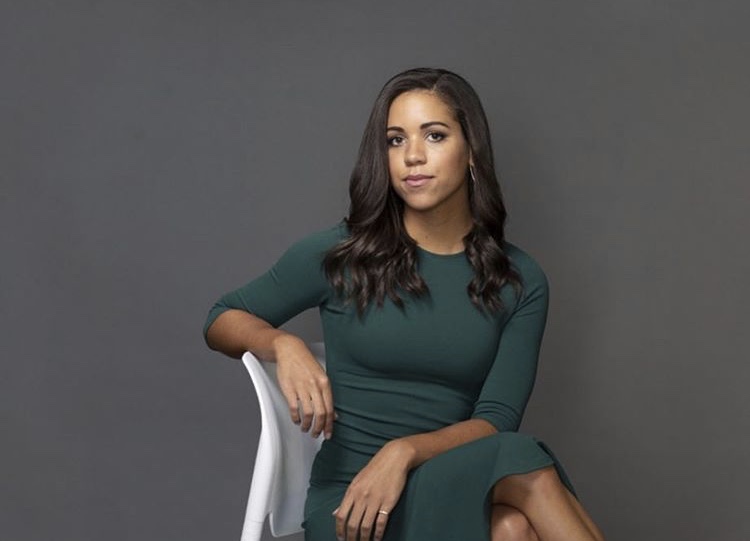 November 3, 2020 will mark the 59th U.S. presidential election. And while the parties' caucuses don't begin until February 2020, the race is already in full swing. Prepare for the 2020 presidential campaign with those on the front lines of the national political debate. The U.S. military, climate change, the economy, gun control, abortion, and Trump's fitness to lead are just some of the top issues on the table that will play a defining role in the voter's decision. Perspective and insights into all these issues and more will be on the table during this discussion. 
Moderated by Erie's own Steve Scully (the voice of C-SPAN and Chairman of the Global Summit), this discussion will feature: Mary Katharine Ham, an American conservative journalist, contributing editor for Townhall Magazine, senior writer at The Federalist, and CNN contributor; Karen Tumulty, a political columnist for The Washington Post, previously serving at TIME magazine for 15 years in the same capacity, where she wrote or co-wrote more than 15 cover pieces for the publication; and Alexi McCammond, political editor for Axios, previously reporting from the Democratic National Convention, the presidential debates, and President Trump's inauguration. 
7:30 p.m. // Gannon University Yehl Ballroom, Waldron Campus Center, 124 W. Seventh St.
Tuesday, Nov. 12
American Life in Columns with Michael A. Smerconish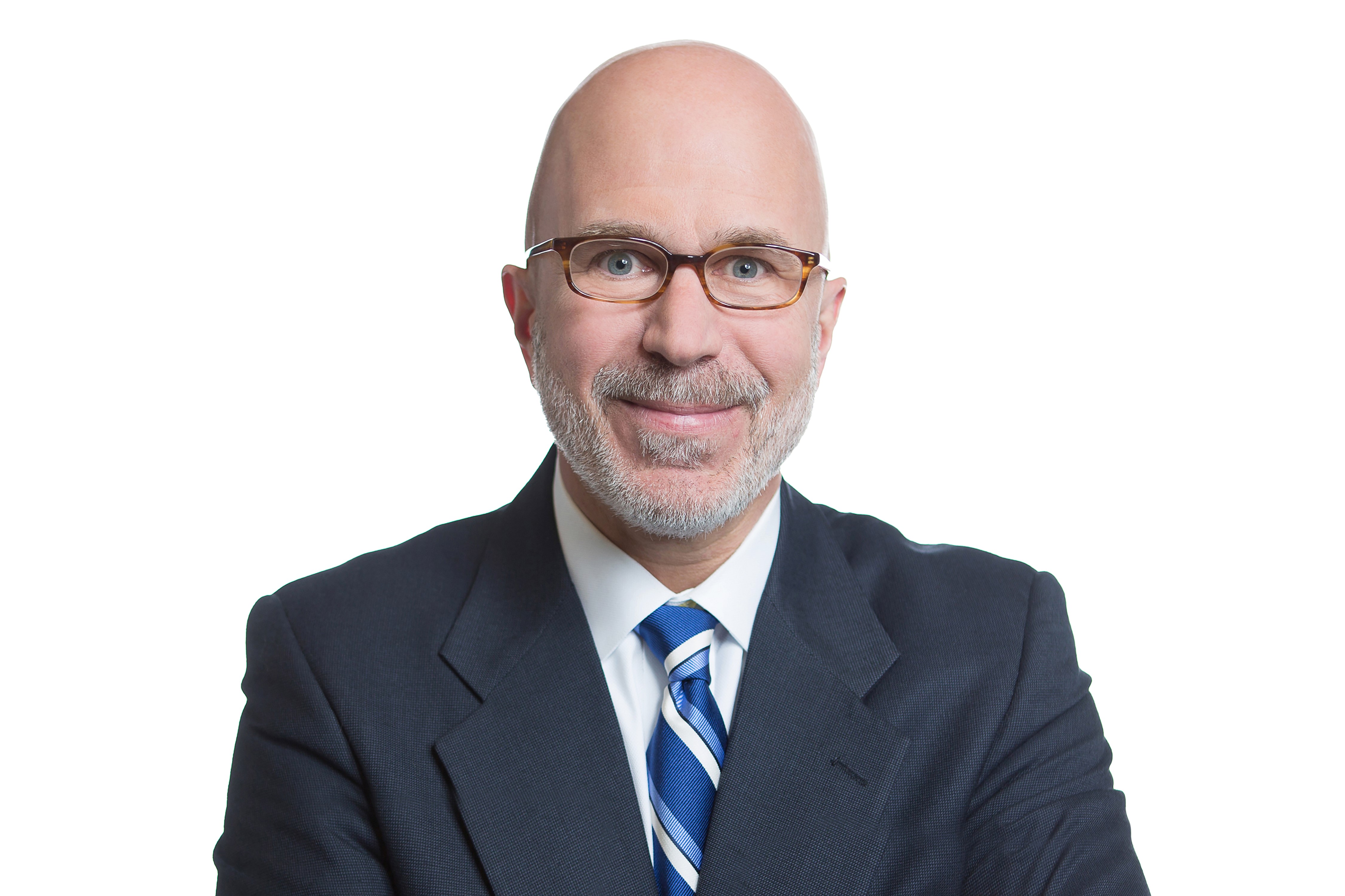 Michael A. Smerconish is the host of the weekly television program on CNN aptly called Smerconish, the host of The Michael Smerconish Program on SiriusXM, and a newspaper columnist and author. An invitee to virtually every television program where politics is discussed, he has been a guest on Colbert Report, Larry King Live, and Real Time With Bill Maher — to name a few. In 2009, he became the first radio host to interview President Barack Obama live in the White House (and was invited back on more than one occasion). 
Smerconish would spend three decades of supporting candidates to the right, but publicly broke ranks with Republicans and endorsed then-candidate Barack Obama in a 2,000-word essay for Salon in October 2008. 
Less than two years later he made the break official in a column, as he found most folks were "somewhere in the middle." Keeping in theme, his most recent book, Clowns to the Left of Me, Jokers to the Right: American Life in Columns, will be the subject of the evening's conversation. 
7:30 p.m. // Gannon University's Yehl Ballroom at Waldron Campus Center, 124 W. Seventh St.
Wednesday, Nov. 13 
Understanding Lincoln: Life and Legacy of Our 16th President with Edna Greene Medford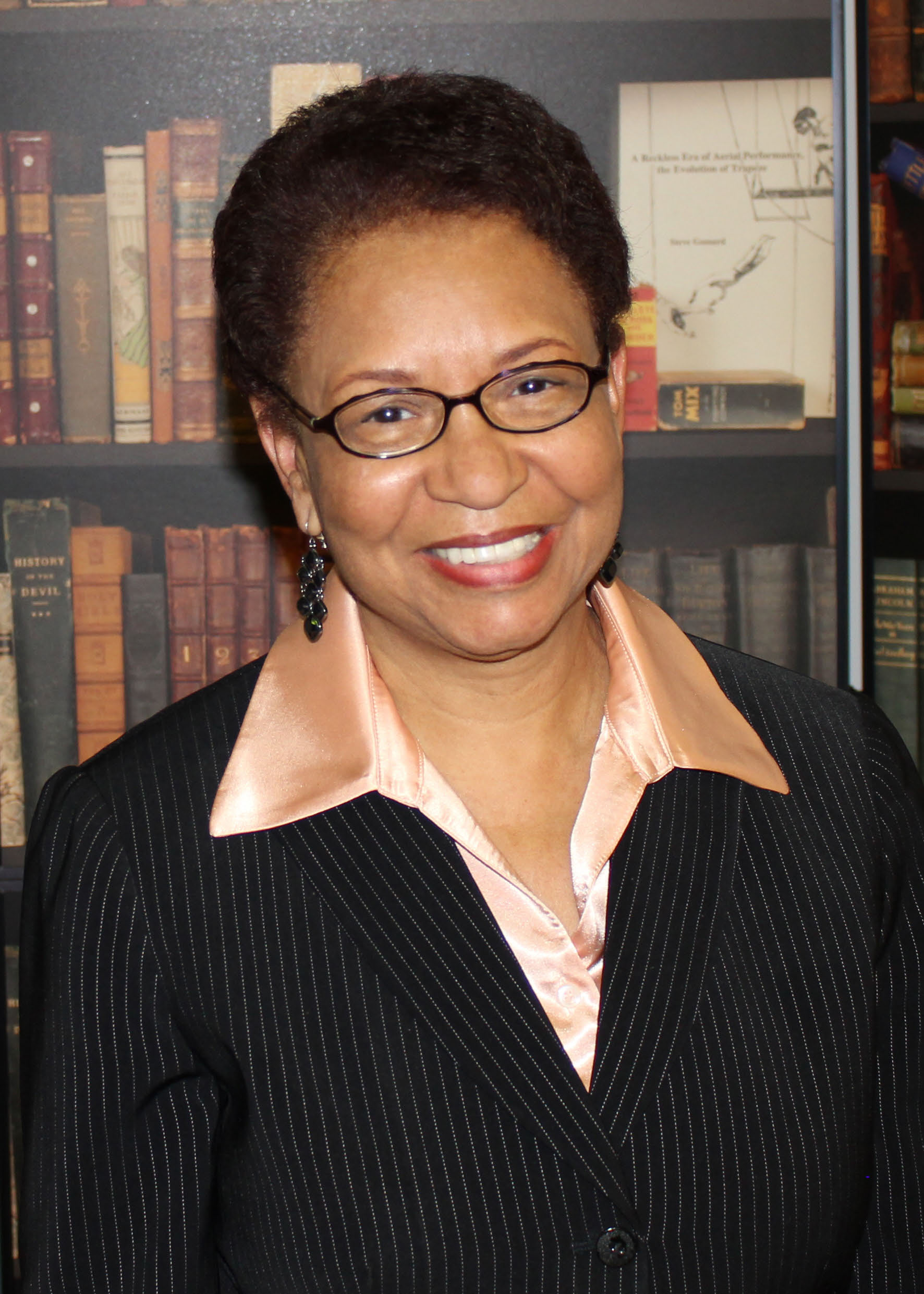 Although Edna Greene Medford is one of the nation's foremost historians on President Abraham Lincoln, he wasn't always her primary focus. Medford, a professor at Brown University, specialized in 19th-century African American history. But in the mid-'90s, an invitation from C-SPAN television network would send her career in a new direction. The television network was filming reenactments of the Lincoln-Douglas debates, and invited Medford to do on-air commentaries and lead workshops for their employees. Since that time she has penned Lincoln and Emancipation (2015) and co-authored The Emancipation Proclamation: Three Views (2016), and was awarded The Order of Lincoln Medallion for her work. Medford earned a Ph.D. in History from the University of Maryland.
This presentation will explore the life and legacy of the 16th president of the United States. 
7:30 p.m. // Jefferson Educational Society, 3207 State St.
Thursday, Nov. 14 
Barbara Bush: The Making of an American Dynasty with Susan Page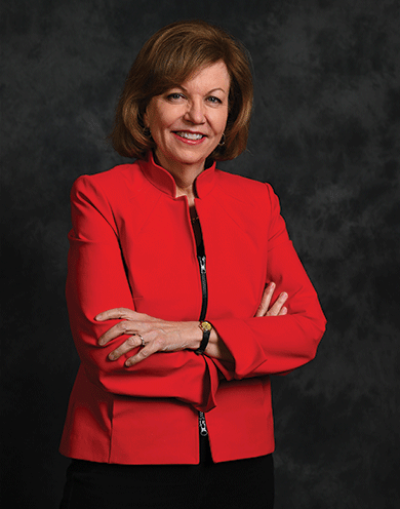 The Washington Bureau Chief of USA Today, Susan Page has covered six White House administrations and 10 presidential elections. She has interviewed the past nine presidents (three after they left office) and reported from six continents and dozens of foreign countries. Throughout her storied career, Page has won every journalism award given specifically for coverage of the White House, including twice receiving the Gerald R. Ford Prize for Distinguished Reporting on the Presidency.
And while her professional interviews with presidents is vast and varied, this event will focus on First Lady Barbara Bush in her critically acclaimed book, The Matriarch: Barbara Bush and the Making of an American Dynasty, which was published just this past April. The book is based on her close relationship and friendship with Mrs. Bush, along with extended interviews and access to her diaries. 
7:30 p.m. // Jefferson Educational Society, 3207 State St.
Friday, Nov. 15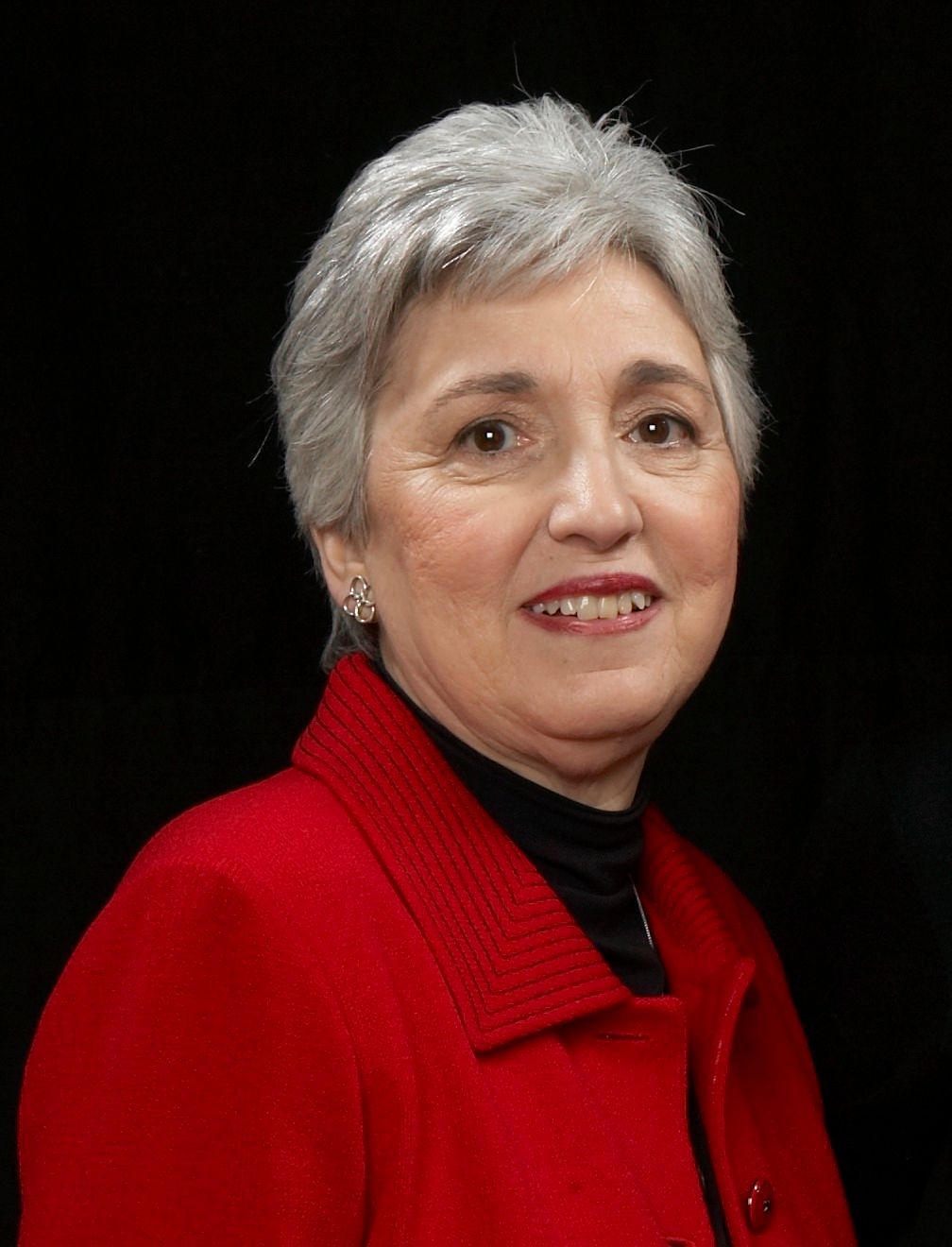 To say Eleanor Smeal's accomplishments are noteworthy would be an understatement. Smeal, who was raised in Erie, is co-founder of The Feminist Majority Foundation and former three-term president of the National Organization for Women (NOW), where she led the first national pro-choice march, drawing over 100,000 activists to Washington, DC. She served as publisher of Ms. Magazine; and helped lead women to several landmark legislative victories, including the Equal Credit Act, which makes it illegal for creditors to discriminate against applicants on basis of race, sex, religion, country of origin, marital status, or age. She also coined the term "gender gap," observing the difference in the voting patterns of women and men, and has continually dedicated her life to the fight for women's equality and human rights. 
As 2020 marks the 100th anniversary of the passage of the 19th Amendment, guaranteeing and protecting women's constitutional right to vote, this evening will serve as an opportunity to explore its relevance to the issues of equal rights today with a primary focus on the modern-day American feminist movement. 
Smeal will also be the recipient of the Jefferson Educational Society's highest honor, the Hagen Dignitas Award.
7:30 p.m. // Jefferson Educational Society, 3207 State St.
Tickets are $35 for each event, with a $60 VIP option. Full Global Summit Passes are available for $175, with a $375 VIP option . Each event is free to students. VIP passes provide preferred seating. For tickets or more information call (814) 459-8000 or go to jeserie.org
Rebecca Styn is VP of Ventures at Erie Innovation District and is the proprietor of Room 33 Speakeasy. She is also completing her Ph.D. in Leadership and Organizational Learning from Gannon University. Follow her on Twitter at @rstyn.