2020 Best of Erie Winners and Finalists
Your favorite people, places, and things in the Erie area
January 13, 2021 at 10:30 AM
Given the historic challenge of 2020, few could be blamed for not being at their best. In the context of COVID-19, sometimes "doing your best" was just hanging in there. But to transcend all that, to continue to be a superlative asset to this city and this community despite all those trials and tribulations? That deserves recognition and celebration — sometimes in ways previously unthought 
Your 2020 Best of Erie winners reflect this. With categories such as Culture & Nightlife and Food & Drink disproportionately affected by the pandemic, new subcategories were created while others have gone on temporary hiatus. Before 2020 could you have imagined voting for Erie's Best Alcoholic Slushie (Altered State Distillery) while live-streaming an award-winning Erie Playhouse production? Perhaps you worked off some angst on Erie's Best Hiking Trails (Wintergreen Gorge) or with its Best Outdoor Adventure Activity (Peek'n Peak Adventure Course). 
In total, 345,132 votes were cast across 105 subcategories. The more some things changed, the more others stayed the same — we're clearly looking forward to meeting one another again at the Plymouth Tavern and will forever idolize Smith's hot dogs, Mighty Fine Donuts, and Romolo Chocolates.  Old or new, it's important that we passionately support our present to ensure a future where there's even more of the best to debate (maybe at a lounge or nightclub?) — and love.
All photos by Jessica Hunter.
Goods and Services 
Best Local Business
Winner: Waldameer & Water World
Runners up: Erie Apparel, Erie Insurance
Best New Business (Within Last Two Years)
Winner: The Cork 1794
Runners up: Altered State Distillery, Underdog BBQ
Best Locally Made Product
Winner: Smith's Hot Dogs
Runners up: Romolo Chocolates, Mighty Fine Donuts
Best Car Dealership
Winner: Bianchi Honda
Runners up: New Motors, Humes Chrysler Jeep Dodge & Ram
Best Bank
Winner: Erie Federal Credit Union
Runners up: PNC Bank, Northwest Bank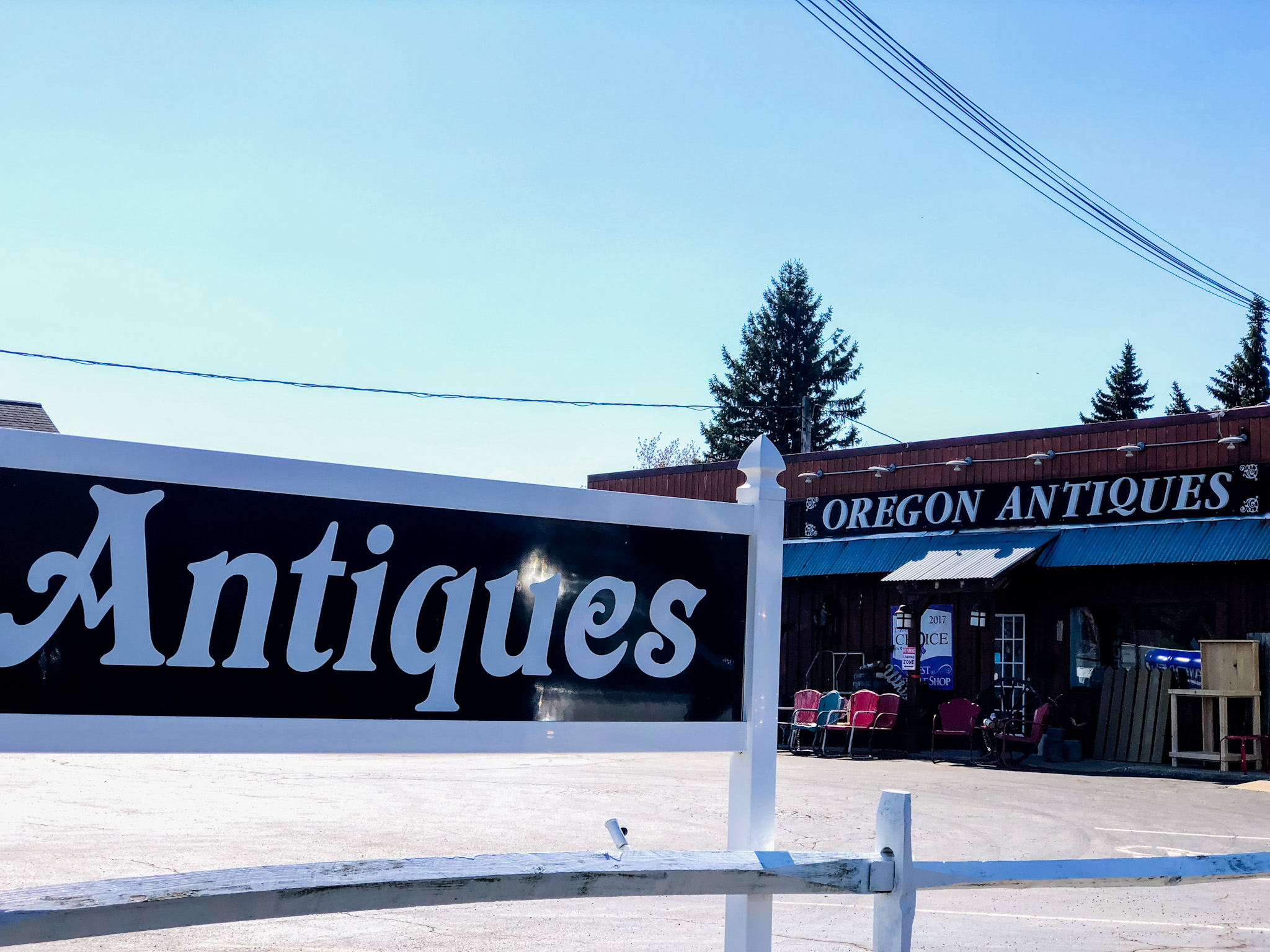 Best Antique Shop
Winner: Oregon Antiques
Runners up: Pointe Foure Vintage Boutique, The Green Eyed Lady
Best Boutique
Winner: Grasshopper
Runners up: A La Carte Gift Shop, Pointe Foure Vintage Boutique
Best Consignment Shop
Winner: The Sassy Peacock
Runners up: Claudine's Consignment, Cobb's Second Time Around Thrift Shop
Best Jewelry Store
Winner: Dahlkemper's Jewelry Connection
Runners up: Breakiron Jewelers, Sacred Piercing
Best Furniture Store
Winner: John V. Schultz
Runners up: Arthur F. Schultz, Furniture Row
Best Local Book Store
Winner: Pressed
Runners up: Books Galore, Werner Books
Best Health Food Store
Winner: Whole Foods Co-op
Runners up: The Juice Jar, Zero Gravity
Best Barbershop
Winner: Ruiz Barber Shop
Runners up: Joe's Barber Shop, Colony Barber Shop
Best Spa
Winner: Coventina Day Spa
Runners up: Panache Salon and Spa, SandCille Spa
Best Beauty Salon
Winner: Panache Salon and Spa
Runners up: Moxi Hair Salon, Ambridge Rose Spa & Salon
Best Dog Groomer
Winner: Paws 'n Claws
Runners up: Erie Humane Society, Mud Puppies Self Serve Dog Wash
Best Place to Adopt a Pet
Winner: The ANNA Shelter
Runners up: Erie Humane Society, Because You Care, Inc.
Best Bike Shop
Winner: John Adams Cycling & Fitness
Runners up: Competitive Gear, Lake Country Bike
Best Auto Repair Shop
Winner: Bonnell's Collision Center
Runners up: Bianchi Honda, Bates Collision
Best Web Developer
Winner: Epic Web Studios
Runners up: ErieMultimedia, Snowberry Media
Best Graphic Designer
Winner: Megan Callaghan
Runners up: Ashley Tittle, Alice DeGeorge
Best Advertising Agency
Winner: ErieMultimedia
Runners up: RFrank Media, Epic Web Studios
Best Law Firm
Winner: MacDonald, Illig, Jones, & Britton LLP
Runners up: Knox McLaughlin Gornall & Sennett, P.C.; Quinn, Buseck, Leemhuis, Toohey & Kroto, Inc.
Best Real Estate Agency
Winner: Howard Hanna
Runners up: Marsha Marsh, Agresti Real Estate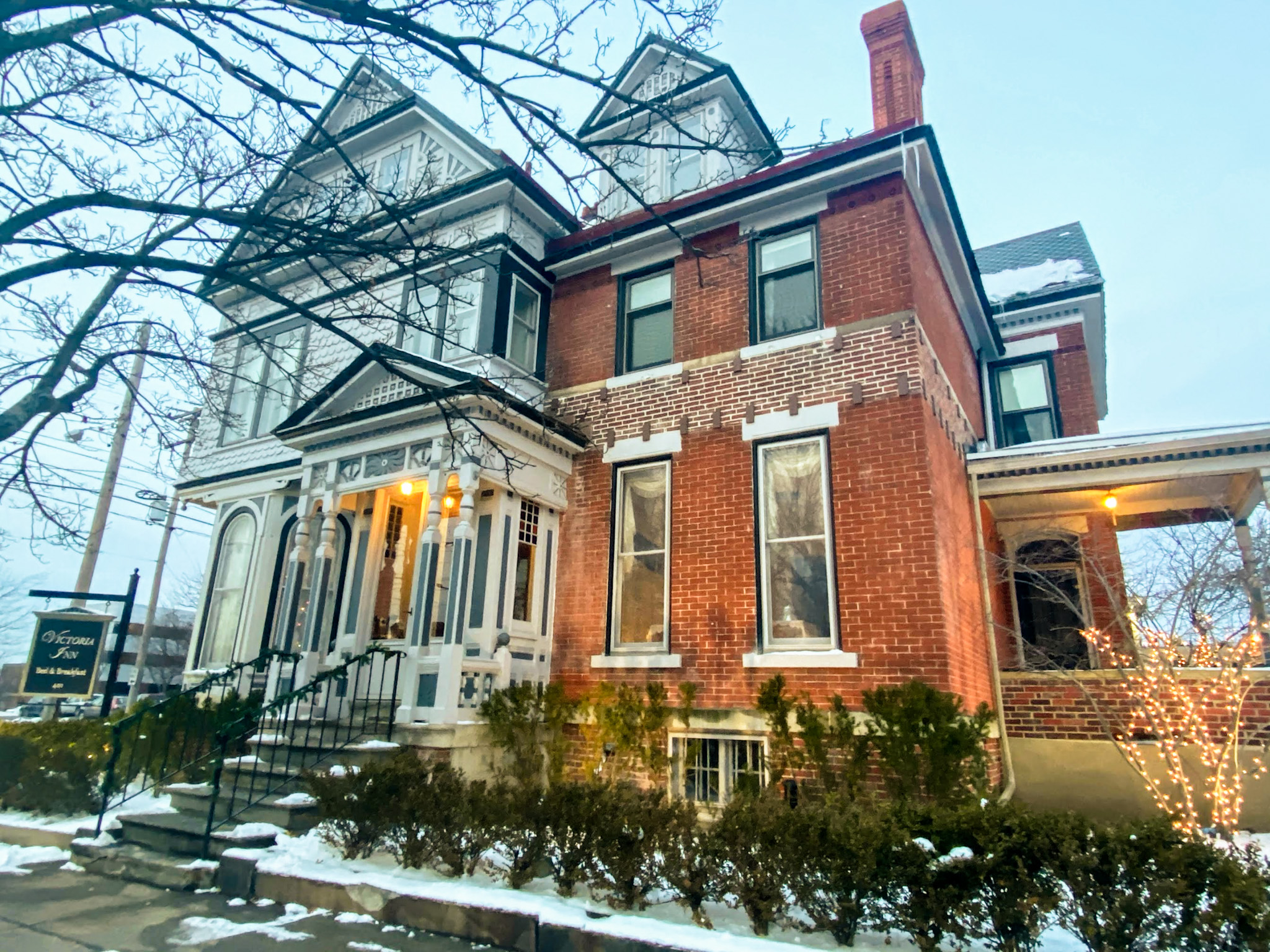 Best Bed and Breakfast
Winner: Victoria Inn Bed and Breakfast
Runners up: Spencer House Bed & Breakfast, Grape Arbor Bed and Breakfast
Best Place to Get a Six Pack
Winner: U Pick Six
Runners up: Wegmans, 1000 Beers
Best Smoke/Vapor Shop
Winner: Vapor Cabana
Runners up: Smoker Friendly, Hippie and the Hound Vapor Store and Lounge
Best Tattoo Parlor
Winner: Ink Assassins
Runners up: Wayward Tattoo Studio, Mid-Town Tattoo
Best Florist
Winner: Potratz Floral Shop & Greenhouse
Runners up: Allburn Florist, Gerlach's Garden and Floral
Best Greenhouse
Winner: Stan's Garden Center
Runners up: Potratz Floral Shop & Greenhouse, Gerlach's Garden and Floral
Best Place to Camp
Winner: Sparrow Pond Family Campground
Runners up: Camp Sherwin (YMCA of Greater Erie), Sara Coyne Campground
Best Neighborhood Grocer
Winner: Whole Foods Co-op
Runners up: Urbaniak Brothers Quality Meat, Erie County Farms
Culture & Nightlife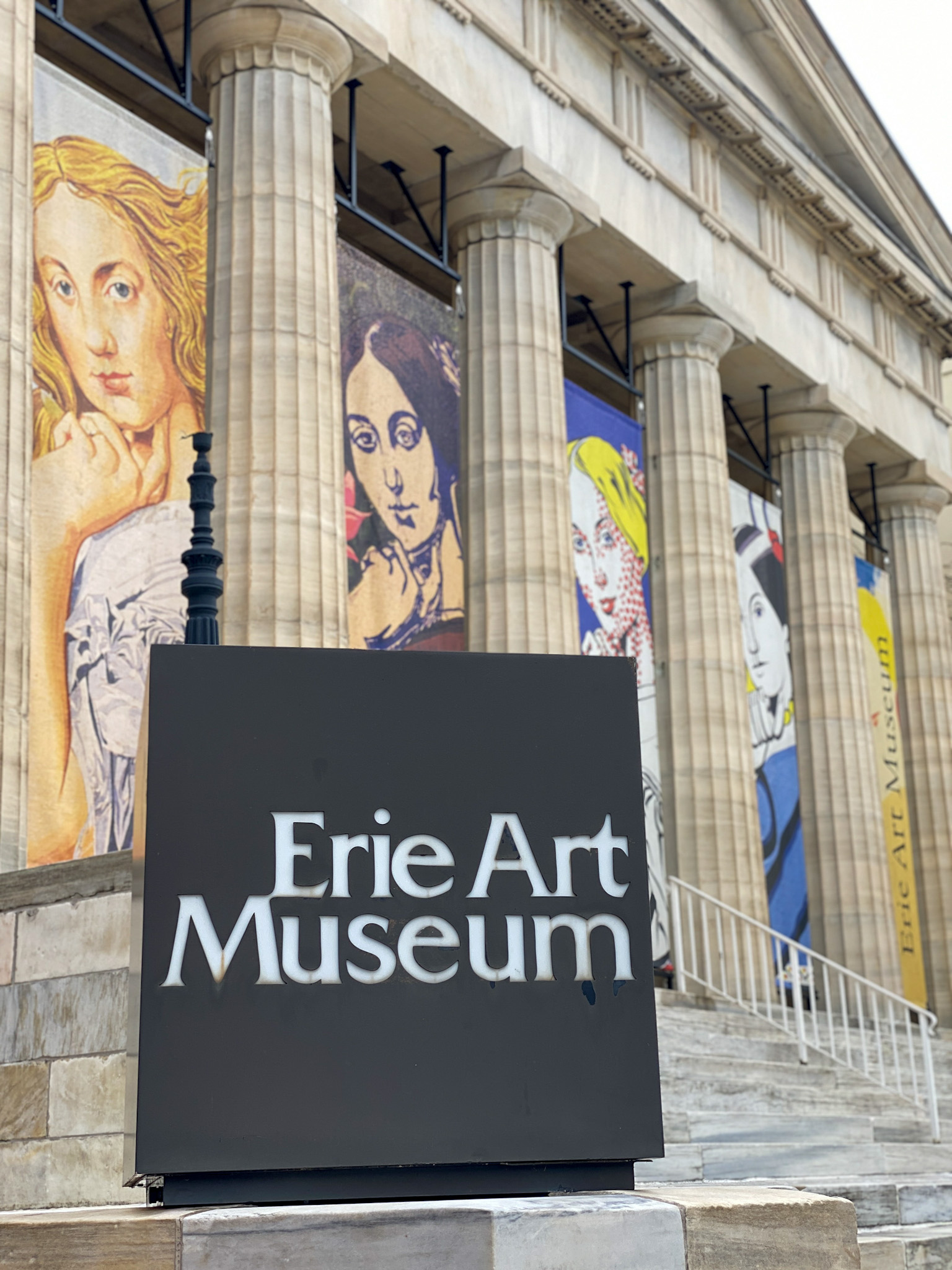 Best Museum
Winner: Erie Art Museum 
Runners up: ExpERIEnce Children's Museum, Tom Ridge Environmental Center
Best Art Gallery
Winner: Sparrow Gallery 
Runners up: Artlore Studio, PACA
Best Community Theater
Winner: Erie Playhouse 
Runners up: PACA, Mercyhurst University Theater Program
Best Dance School
Winner: Long's School of Dance
Runners up: Little Dance Studio, Marguerite's Academy of Dance
Best Photographer
Winner: Katie Mihalak 
Runners up: Rob Frank, Sarah Peach
Best Fine Artist
Winner: Kaitlyn Page
Runners up: Helen Tullio, Rachel Berlin
Best Band (Original)
Winner: Eric Brewer & Friends
Runners up: First to Eleven, Six Year Stretch
Best New Band/Musician (Last Two Years)
Winner: Phunkademic 
Runners up: LUCiD, Aria and the Voiceless
Best Cover Band
Winner: The Geek Army
Runners up: The Groove, Abbey Road
Best Vocalist
Winner: Lindsay Vendetti 
Runners up: Audra Miller, Mckenzie Sprague
Best MC
Winner: Charles Brown 
Runners up: Brandi "FRESCO" Carlini, Jonny Evans
Best Instrumentalist
Winner: Eric Brewer 
Runners up: Stephen Trohoske, Zack Orr
Best DJ
Winner: Millennium Sound
Runners up: DJ Bill Page, DJ Johnny B
Best Outdoor Music
Winner: Coconut Joe's
Runners up: Altered State Distillery, Sunset Grille
Best College Bar
Winner: Plymouth Tavern 
Runners up: Cornerstone Bar & Grill, The Edinboro Hotel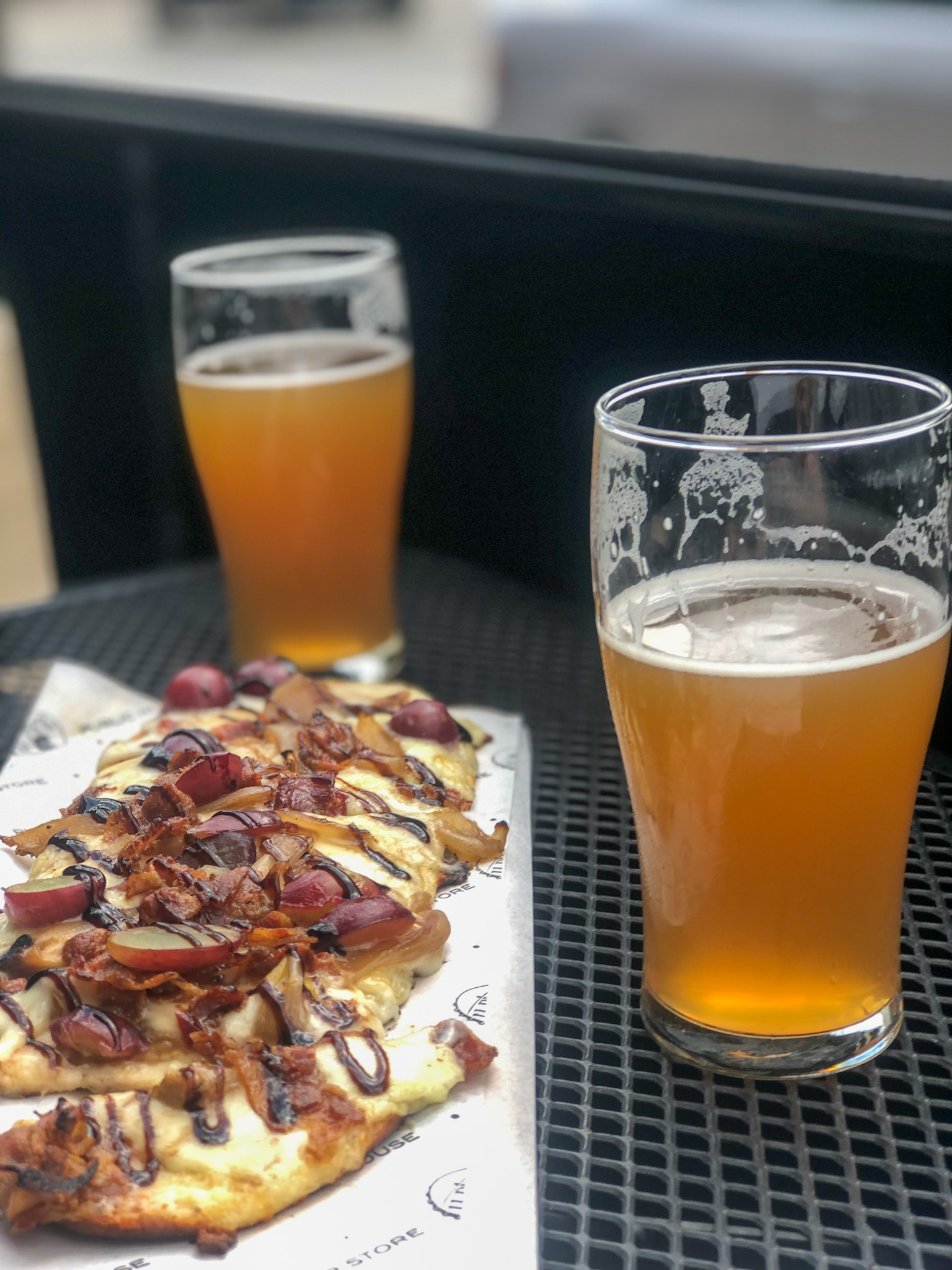 Best Happy Hour
Winner: U Pick 6 Taphouse
Runners up: U Pix Six Public House, Cloud 9 Wine Bar
Best Irish Pub
Winner: Molly Brannigan's Irish Pub 
Runners up: McGarrey's Oakwood Cafe, Lavery Brewing Company
Best Patio
Winner: Sloppy Duck
Runners up: Altered State Distillery, Shickalay's on the Bay
Food & Drink
Best Restaurant
Winner: Federal Hill Smokehouse 
Runners up: Pineapple Eddie Southern Bistro, The Cork 1794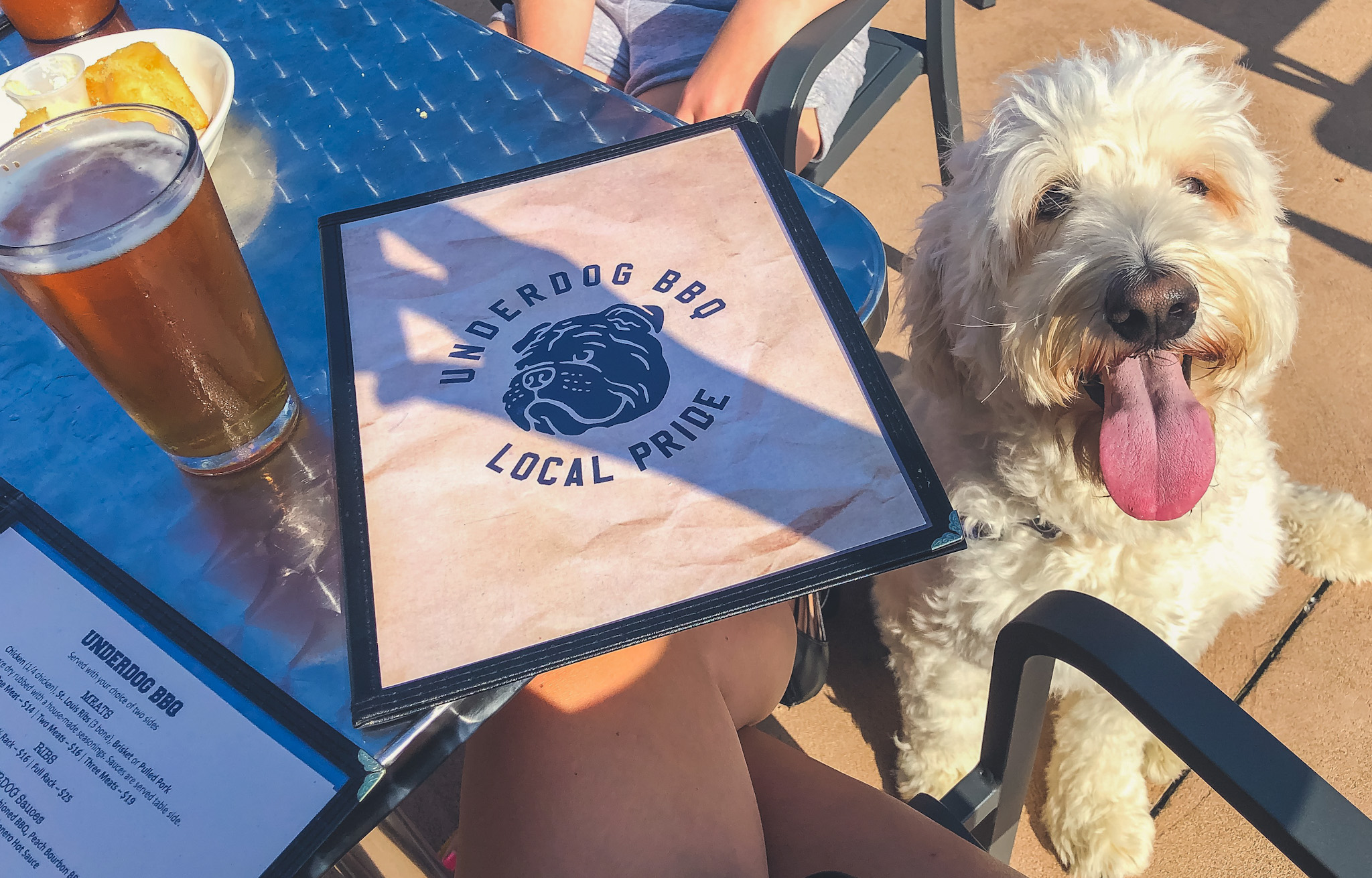 Best New Restaurant (Within Last Two Years)
Winner: Underdog BBQ 
Runners up: Gem City Dinor, F & F Poke Bowl
Best Chef
Winner: Jean Paul (Pineapple Eddie Southern Bistro)
Runners up: Mike Karle (The Cork 1794), Dan Kern (Noosa/1201 Kitchen)
Best Bakery 
Winner: Art's Bakery
Runners up: Icing On the Lake, Ye Ole Sweet Shoppe
Best Coffee Shop
Winner: Ember + Forge
Runners up: Brew Ha Ha, Tipsy Bean 
Best Ice Cream Shop
Winner: Sara's
Runners up: Creamland, Whippy Dip
Best Dessert
Winner: Romolo Chocolates
Runners up: Icing on the Lake, Ye Ole Sweet Shoppe 
Best Chocolates or Candy 
Winner: Romolo Chocolates
Runners up: Stefanelli's Candies, Pulakos Chocolates 
Best Donut Shop
Winner: Mighty Fine Donuts
Runners up: H & K, Jack Frost
Best Dinor
Winner: Flip Cafe
Runners up: The Breakfast Place, Gem City Dinor
Best Brunch
Winner: Flip Cafe 
Runners up: Peek'n Peak, The Cork 1794
Best Brewery
Winner: Voodoo Brewery Erie
Runners up: Erie Brewing Company, Lavery Brewing Company
Best Locally Made Beer
Winner: Railbender (Erie Brewing Company)
Runners up: Good Vibes (Voodoo), Dulachan (Lavery Brewing Company)
Best Winery
Winner: Arundel Cellars & Brewing Co
Runners up: Mazza Vineyards, 6 Mile Cellars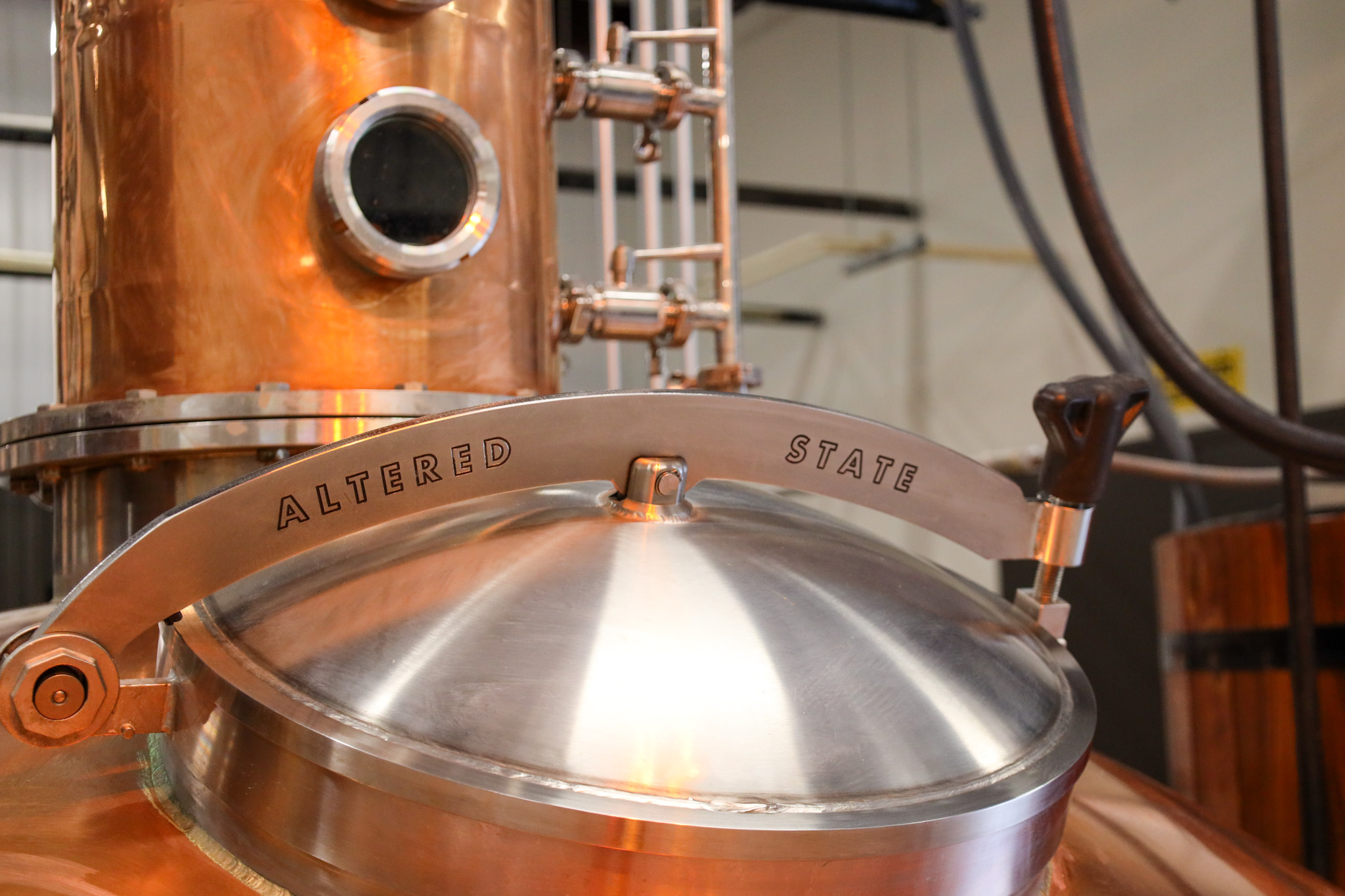 Best Distillery
Winner: Altered State Distillery
Runners up: Erie Distillery, Luminary Distilling
Best Cocktail
Winner: Plymouth Tavern
Runners up: Room 33, The Cork 1794
Best Bar Food
Winner: Odis 12 Sports Bar & Grille
Runners up: Plymouth Tavern, Calamari's Squid Row
Best Sandwich Shop
Winner: Picasso's
Runners up: Teresa's Italian Deli, Lucky Louie's Beer and Wieners
Best Deli
Winner: Teresa's Italian Deli
Runners up: Urbaniak Brothers Quality Meat, Tickle's Deli
Best Burger
Winner: Odis 12 Sports Bar & Grille 
Runners up: Avonia Tavern, The Brewerie at Union Station 
Best Pizza
Winner: John's Wildwood Pizza
Runners up: Virgil's Plate, Valerio's
Best Wings
Winner: Odis 12 Sports Bar & Grille 
Runners up: John's Wildwood Pizza, One Way Inn
Best Sushi
Winner: Samurai Kitchen + Sushi 
Runners up: Chopstix, 1201 Kitchen
Best Food Truck
Winner: The Que Abides 
Runners up: The Big Cheese, The Atacolypse
Best Place for Vegan or Vegetarian Food
Winner: Whole Foods Co-op 
Runners up: The Juice Jar, Like My Thai
Best Barbecue Restaurant
Winner: Federal Hill Smokehouse 
Runners up: Underdog BBQ, Three B Saloon 
Best Seafood Restaurant
Winner: Pineapple Eddie Southern Bistro 
Runners up: Smugglers' Wharf, 1201 Kitchen
Best Asian Restaurant 
Winner: Chopstix
Runners up: Golden Wok, Like My Thai
Best Italian Restaurant
Winner: Serafini's
Runners up: Mi Scuzi, Valerio's 
Best Mexican Restaurant 
Winner: El Canelo
Runners up: Torero's, El Amigo
Best Thai Restaurant
Winner: Like My Thai
Runners up: Khao Thai, Thai Eatery
Best Mediterranean or Middle Eastern Restaurant 
Winner: Casablanca Grill
Runners up: Habibi, Alkeme
Best Alcoholic Slushie
Winner: Altered State Distillery
Runners up: Country Fair, Sloppy Duck 
People & Places
Best Place to Work
Winner: Wegmans
Runners up: Erie Insurance, UPMC Hamot
Best Place for a First Date
Winner: Presque Isle State Park
Runners up: The Cork 1794, Erie Zoo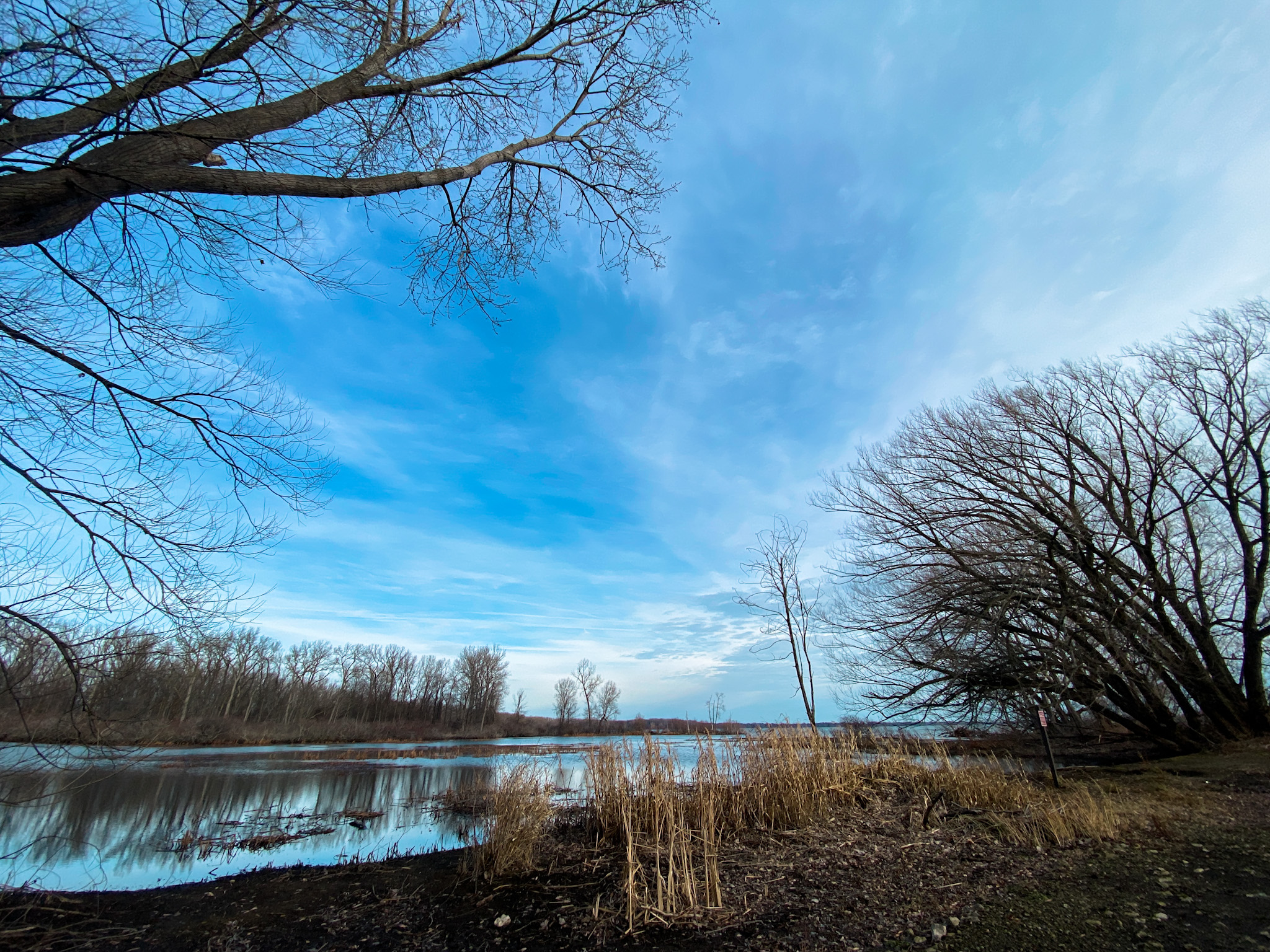 Best Place to Take Your Dog
Winner: Presque Isle State Park
Runners up: Asbury Woods, Frontier Park
Best Radio Station
Winner: HAPPI 927
Runners up: Star 104, The Wolf 93.9
Best Radio Personality (or Radio Team)
Winner: Jessica Curry and Ted Hallowell
Runners up: Sammy Stone, Captain Dan
Best TV Personality
Winner: Sean Lafferty
Runners up: David Belmondo, Kara Coleman
Best Filmmaker
Winner: John C. Lyons
Runners up: MenajErie Studio, Len Kabasinski
Best Yoga Space
Winner: yogaErie
Runners up: Rise Up Erie, YMCA
Best Tattoo Artist
Winner: "Gentle" Josh Makowski
Runners up: Rachel Travis, Jennifer Christina
Best Local Actor
Winner: Shawn Clerkin
Runners up: Chris Bucci, Luke Bongiorno
Best Local Actress
Winner: Adele Crotty
Runners up: Kate Neubert-Lechner, Amanda Hurd
Best Nonprofit
Winner: ANNA Shelter
Runners up: Shriners Hospitals for Children Erie, Emma's Footprints
Best Bartender
Winner: Caitlin Smith (Coconut Joe's/Big Bar) 
Runners up: Kristin Walker (The Cork 1794), Shawn McCall (Room 33)
Best University
Winner: Penn State Behrend
Runners up: Edinboro University, Gannon University
Best Fitness Club
Winner: Planet Fitness
Runners up: YMCA, Iron Oxygen Fitness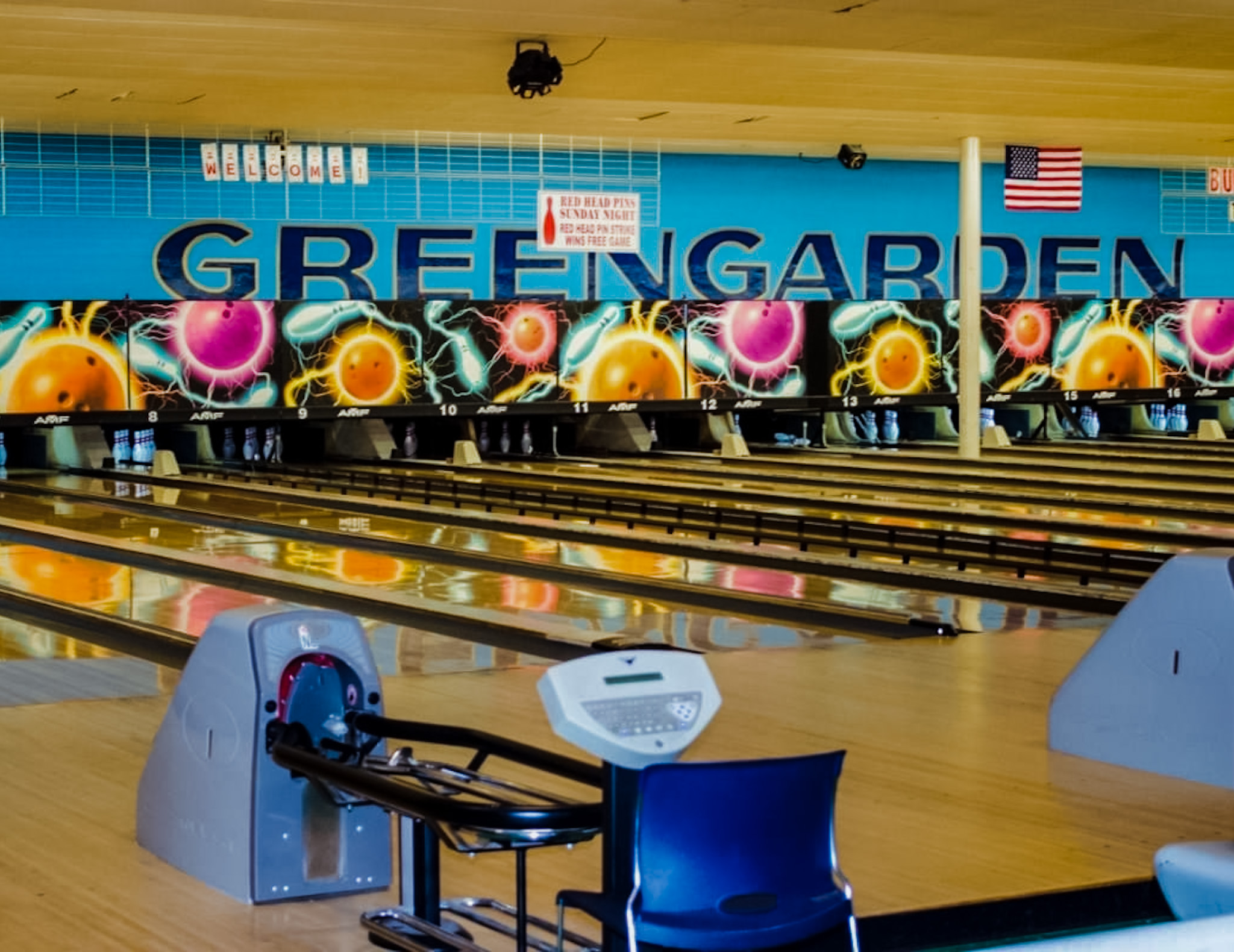 Best Bowling Alley
Winner: Greengarden Lanes
Runners up: Eastway Lanes, Rolling Meadow Lanes
Best Team to Root for
Winner: Erie Otters
Runners up: Erie SeaWolves, Eerie Roller Girls
Best Lawyer
Winner: John Knox
Runners up: Rebeka Seelinger, Adam Williams
Best Dentist
Winner: David Demarco
Runners up: Maria Orlando and Carla Orlando, Kenneth A. Doleski and Marian S. Wolford
Best Golf Course
Winner: Whispering Woods Golf Club
Runners up: Peek'n Peak, Kahkwa Club
Best Real Estate Agent
Winner: Levi A. Marsh
Runners up: Sarah Parsons O'Neill, Nancy Placidi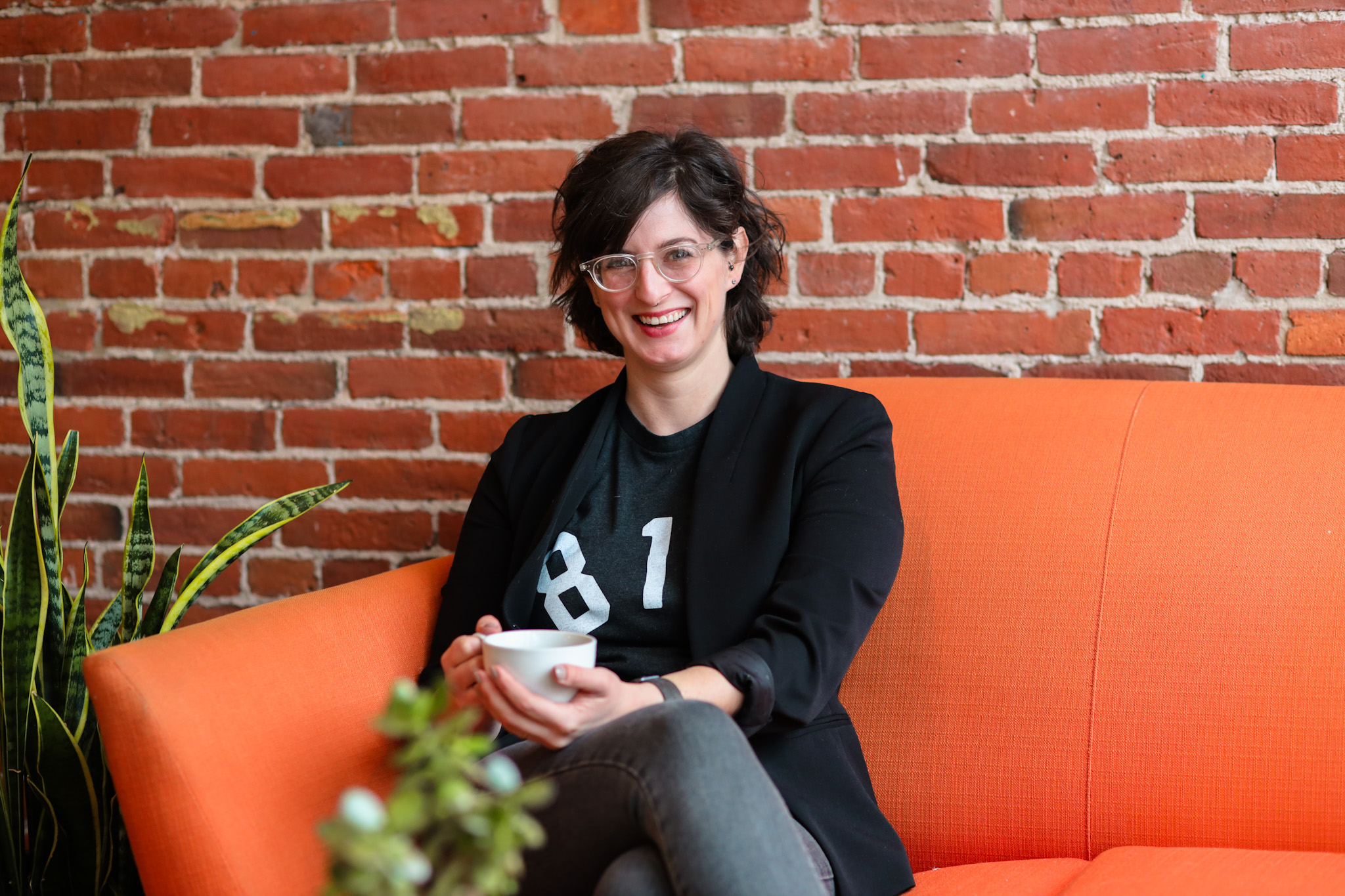 Best Local Entrepreneur(s)
Winner: Hannah Kirby (Ember + Forge)
Runners up: R.J. Messenger (Underdog BBQ, Iron Empire), Jason and Nicole Lavery (Lavery Brewing Company)
Best Podcast
Winner: Idiotville – Erie PA's Favorite Podcast
Runners up: Lake Erie Gumbo, Barber Beast on the Block
Best Hiking Trails
Winner: Wintergreen Gorge
Runners up: Asbury Woods, Erie Bluffs State Park
Best Park
Winner: Presque Isle State Park
Runners up: Frontier Park, Asbury Woods
Best Local Streaming
Winner: Erie Playhouse
Runners up: Gannon University's Schuster Theatre, PACA
Best Outdoor Adventure Activity
Winner: Peek'n Peak Adventure Course
Runners up: Scallywags Pirate Adventures, Victorian Princess