2022 Music Festival Guide
Fun-filled weekends around the region await
Music Festivals are back in a big way in 2022. While it's certainly no secret that the live music industry has been hurting after the life-altering events of the pandemic, these events persevere. People want to go to them, and keep coming back year after year. 
A lot of sensory memories will probably be triggered this summer. The smells, from food trucks to stale sleeping bags, the trees and nature interspersed with colorful tents and tapestries, and most importantly, the sounds, as the leaves crunch while you're chatting with friends on the way to see one of your favorite bands.  
Can you hear the faded music in the distance? The lower bass tones hit first, and you can physically feel it getting closer. The mids pop in, and then those glorious highs (don't forget your earplugs, by the way). At long last, you're finally on your way back to the main stage. 
Note: This list is subject to change. This is not a complete list. 
Music Festivals by Home Base
Here we can find some of the best-known Erie weekends. As Edinboro kicks things off, the summer is packed with things to do nearly every day. There are long-running fests like The Gathering At Chaffee's (in its 42nd year) and Erie's Blues and Jazz Fest (in its 28th year), as well as newer returning festivals like the Riverside Music Festival and Edinboro's EDM-focused Firelights. Celebrate Erie is back too, along with Arts & Drafts and many more. 
Edinboro Art & Music Festival
May 20 - 22 
Downtown Edinboro, PA // edinboroartandmusic.com 
Donna the Buffalo, Juvenile Characteristics, The Tiger Maple String Band, Rose & the Bros, Richie & Rosie, Jim Avett, Way Behind the Sun, Stewed Mulligan, Company Townes, Sunday at the Station, the V Band, and many more
Riverside Music Festival
June 23 - 26
1 Fountain Street, Cambridge Springs, PA // riversidebrewing.co
Lineup TBA
Erie Food Truck Festival
Saturday, June 25, 2 to 8 p.m. 
Former G.E. fields in Lawrence Park, 800 Water St. // eriefoodtruckfestival.com 
Lineup TBA
Gears N' Grub 
July 16 - 17
Millcreek Mall // gears-n-grub.com 
The Remixx, Hooligan's Holidays, Bad Habits, Honey Echo, and more TBA
The Gathering at Chaffee's
July 22 and 23
8296 Mill St., Girard, PA // thegatheringatchaffees.com
With: əkoostik hookah, Mungion, God Street Wine Set with Lo Faber and Eric Brewer & Friends, Funktional Flow, Eric Brewer & Friends, Doctor Lo Faber and Le Band, The Sweet Life, Phunkademic, Charles Brown Experience, Stephen Trohoske's Electrohope Band, Yurt Alert, Cosmic Rhythm, Matt "Broke" Boland," Josh Travis Band, The Dwellers, Matt Texter, Local Failures, Shoefly Soul, Paper Matches, Seann Clark & Friends, Optimistic Apocalypse, Spades
Discover Presque Isle 
July 25 - 31 
Presque Isle State Park, 301 Peninsula Dr. // discoverpi.com
Lineup TBA
Whirlybird Music Festival
Aug. 11 - 13 
Jamestown, NY // whirlybirdfest.com 
Lineup TBA
Erie's Blues & Jazz Festival
Aug. 5 - 7
Frontier Park, 1501 W. 6th St., Erie // eriebluesandjazz.com 
Lineup TBA
Firelights Festival
Aug. 12 - 14 
1000 Washington Dr., Edinboro, PA // firelightsfestival.com 
With: Champagne Drip, Sunsquabi, kLL Bill, the Widdler, An-Ten-Nae, Equanimous, Humandala, Josh Teed, Kick the Cat, kLL Smth (chllsmth), Luzcid, Magic Beans, Mr. Bill (Idm), NotLö, Sully, the Fritz, Vibe & Direct, Yam Yam, and over 50 more artists.
Celebrate Erie
Aug. 19 - 21
Downtown Erie, PA // celebrateerie.com 
Lineup TBA
Arts & Drafts Festival
Sept. 8 - 10
The Brewerie at Union Station, 123 W. 14th St., Erie // brewerie.com  
Lineup TBA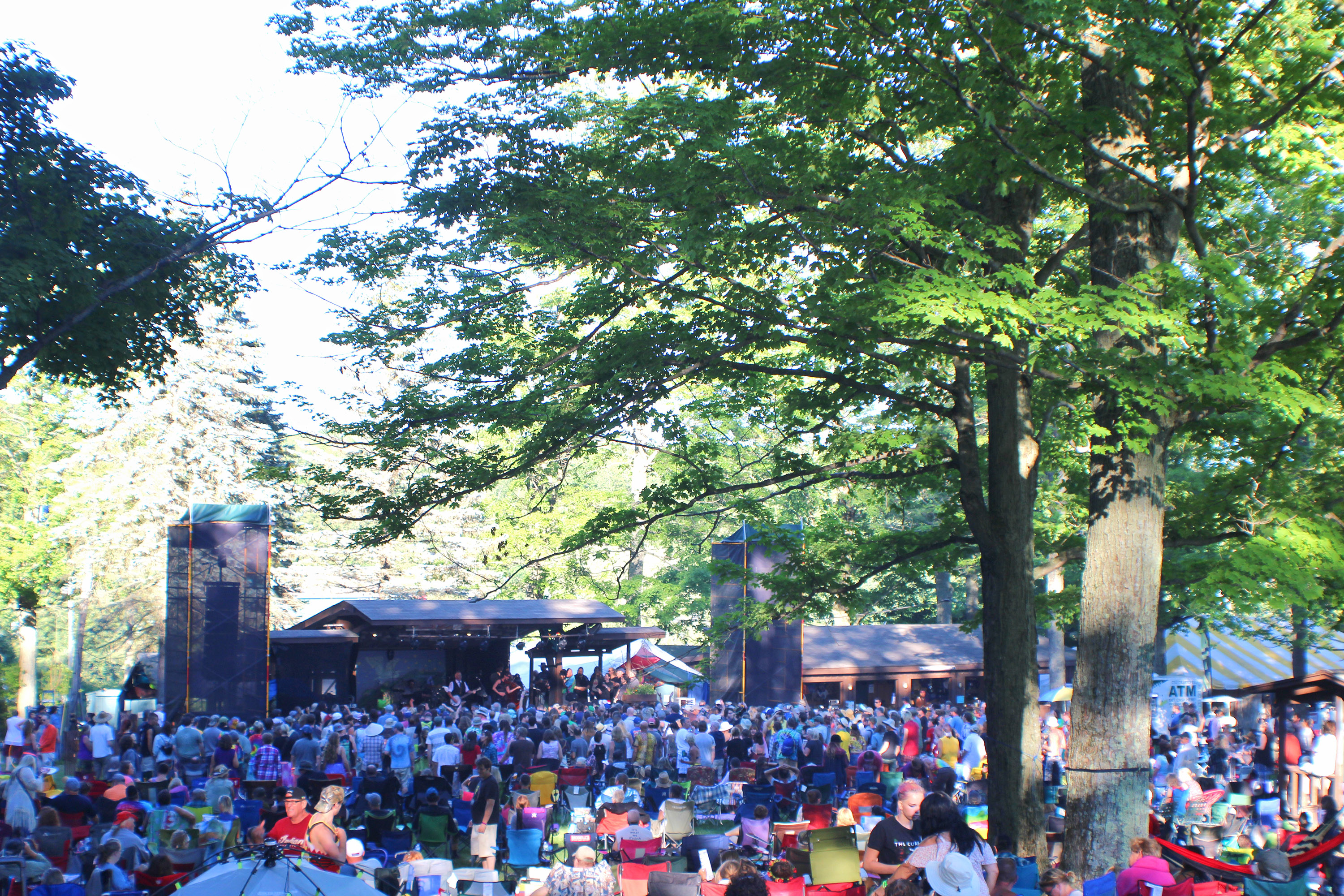 The Great Blue Heron and Beyond
Anyone who has been to the Heron's festival grounds in Sherman, N.Y. knows that it's truly a special place. This year, not only do we get the signature event on the first weekend of July but four more satellite weekends titled "Beyond the Blue." It's going to be one happy Heron. 
2361 Wait Corners Rd, Sherman, NY // greatblueheron.com // theheron.org 
Great Blue Heron
July 1 - 3
Donna the Buffalo, Rev. Peyton's Big Damn Band, Driftwood, The Town Pants, Sun King Warriors, The Probables, Dr. Bacon, The Comb Down, Rose & the Bros. Richie & Rosie, Buffalo Zydeco, New Planets, PA Line, Julia, Orquesta La Muralla, Tiger Maple String Band, Stewed Mulligan, Bill Ward & Friends, Uncle Ben's Remedy, Nick & Oliver, Slyboots Circus
Beyond the Blue I
July 15 - 17 
Upstate, Bella's Bartok, the Arcadian Wild, Dirty Blanket, Folkfaces, the Plate Scrapers
Beyond the Blue II 
July 29 - 31
Giant Panda Guerilla Dub Squad, Keith Secola, Root Shock, Carlos Jones and the Plus Band, Mosaic Foundation, December Wind, Kitestring
Beyond the Blue III
Aug. 19 - 21
Jimkata, the Comb Down, Funk You, Caleb Hawley, Organ Fairchild
Beyond the Blue IV
Sept. 2 - 4
Pokey LaFarge, Ryan Montbleau Band, Dr. Bacon, Eric Brewer & Phriends, Henhouse Prowlers, John Welton & the Awakening, Dead Alliance, the Audience, Universal Funk Order, Smilo & the Ghost, Honey Smugglers, Gnu Speedway, Deep Fried and Dipped in Honey, Three Ukaladz, Bill Ward, Painted Birds, Vincent Ban Jogh and Co., Archimedes, St. Vith
Weekends at Nelson Ledges
Discerning festies have a soft spot for Nelson Ledges Quarry Park. It's an enchanting place only an hour and 40 minutes from Erie. Bring your camping gear, and go for a swim, a hike, or take a dive off their signature cliffs. 
12001 Nelson Ledges Rd., Garrettsville, OH // nlqp.com // ticketquarry.com
Sunny Days
May 20 - 22
Iration, Tropidelic, The Elovaters, Passafire, Kash'd Out, Of Good Nature
Spring Badfish
June 3 - 5 
Badfish, Bumpin Uglies, the Expendables, Ballyhoo!, Little Stranger, the Ries Brothers
Spring Classic Fest
June 17 - 19
Radio Floyd, Kashmir, Limelight, The Breakers, Ball n Chain, The Next Doors, Jim & Beth Miller
Grassfire 
Aug. 19 - 22
Trampled By Turtles, Del McCoury Band, The Infamous Stringdusters, Leftover Salmon, Yonder Mountain String Band, Peter Rowan Bluegrass Band, The TRavelin' McCourys, Donna the Buffalo, Darin & Brooke Aldridge, Joe Mullins & The Radio Ramblers, Rumpke Mountain Boys, Henhouse Prowlers, Wu Grass, The Bluegrass Sweethearts, Stringus Khan, Blue Moon Soup, The Chatfield Boys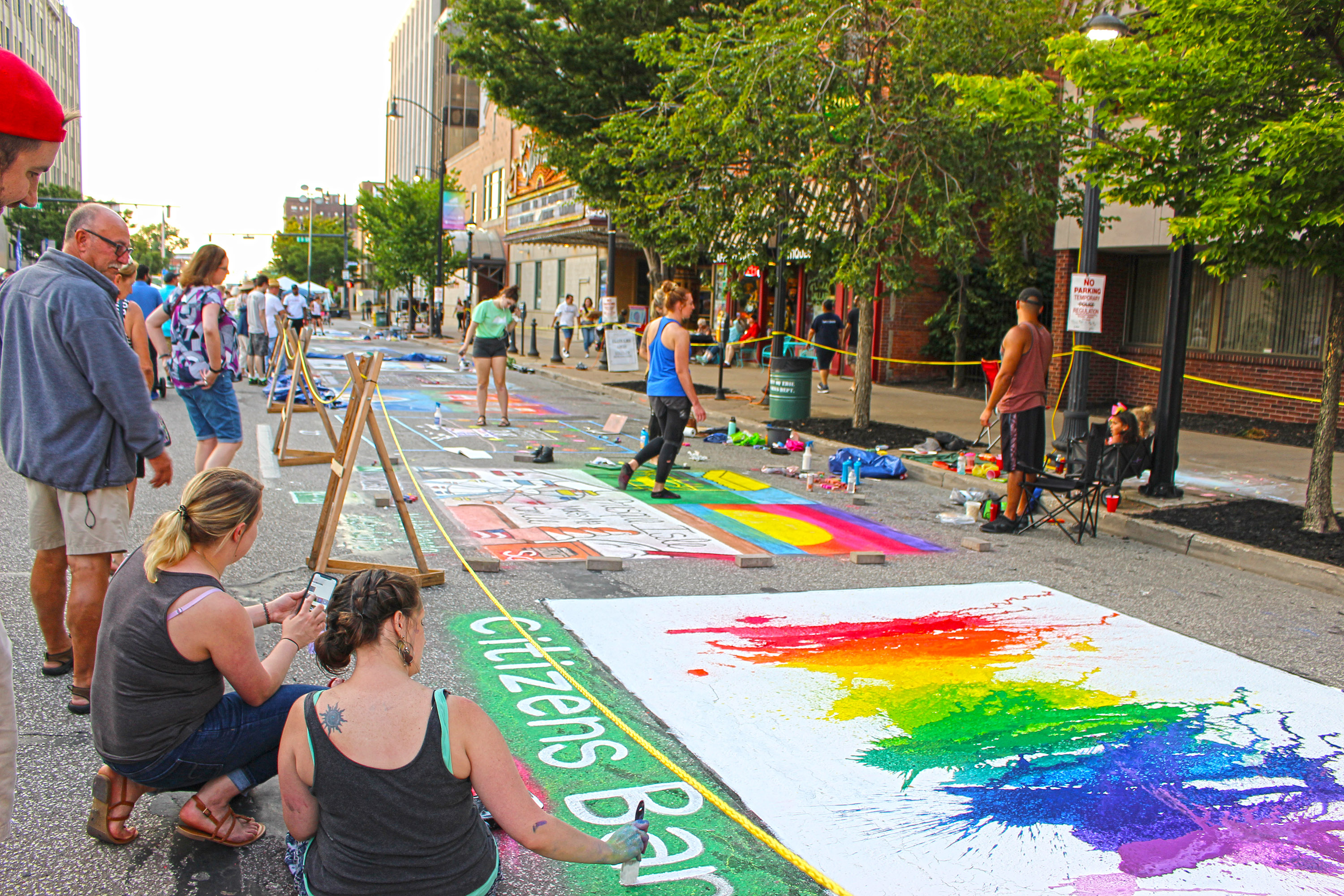 Community and Heritage Festivals 
While not-quite music festivals, these are some of the Erie-area's favorite summer destinations. Whether centered around food (I'm hungry just thinking about them), drink, or a foreign land, these are stops you won't want to miss. 
North East Firemen's Cherry Festival
July 6 - 9 
31 N Lake St, North East, PA // facebook.com/necherryfestival
Panegyri Greek Festival
July 8 - 10
Assumption Greek Orthodox Church 4376 West Lake Rd. // www.erieorthodox.org
Waterford Heritage Days
July 15 - 17 
Fort LeBoeuf Heritage Center, 108 High St., Waterford, PA //waterforddays.com
Dan Rice Days
Aug. 3 - 6
34 Main St W, Girard, PA // danricedays.com/schedule
German Heritage Festival
Sept. 3 - 4
St. Nick's Grove, 5131 Old French Rd, Erie // dank-erie.org
Erie's Wild Rib Cookoff & Music Festival: Aka Ribfest
Sept. 14 - 17
Perry Square, Downtown Erie //  erieribfest.com
Erie Irish Festival
Sept. 17 - 18 
St. Patrick's Church, 130 E 4th St., Erie // erieirishfestival.com 
North East Wine Festival
Sept. 23 - 25
2 Gibson Street, North East, PA // nechamber.org
St. Joseph's Church Oktoberfest
Sept. 30 - Oct. 2
St. Joseph Church, ​​147 W 24th St., Erie // facebook.com/StJoesOktoberfest 
Regional County Fairs 
A long-running tradition, there are a handful of county fairs in our surrounding areas worth checking out. 
Cochranton Fair
Aug. 1 - 6 // Their 94th year
Cochranton, PA // cochrantonfair.org 
Warren County Fair
Aug. 9 - 13 // Their 91st year
Pittsfield, PA //warrencountyfair.net
Crawford County Fair
Aug. 21 - 27 // Their 75th year
Meadville, PA // crawfordcountyfairpa.com
Erie County Fair
Aug. 29 - Sept. 3 // Their 137th year 
Wattsburg, PA // wattsburgfair.com 
Spartansburg Community Fair
Sept. 5 - 10 // Their 100th year
Spartansburg, PA // facebook.com/SpartaFairPA
Waterford Community Fair 
Sept. 5 - 10 // Their 85th year
Waterford, PA // waterfordfair.org
Albion Area Fair
Sept. 13 - 17 // Their 77th year
Albion, PA // albionfair.com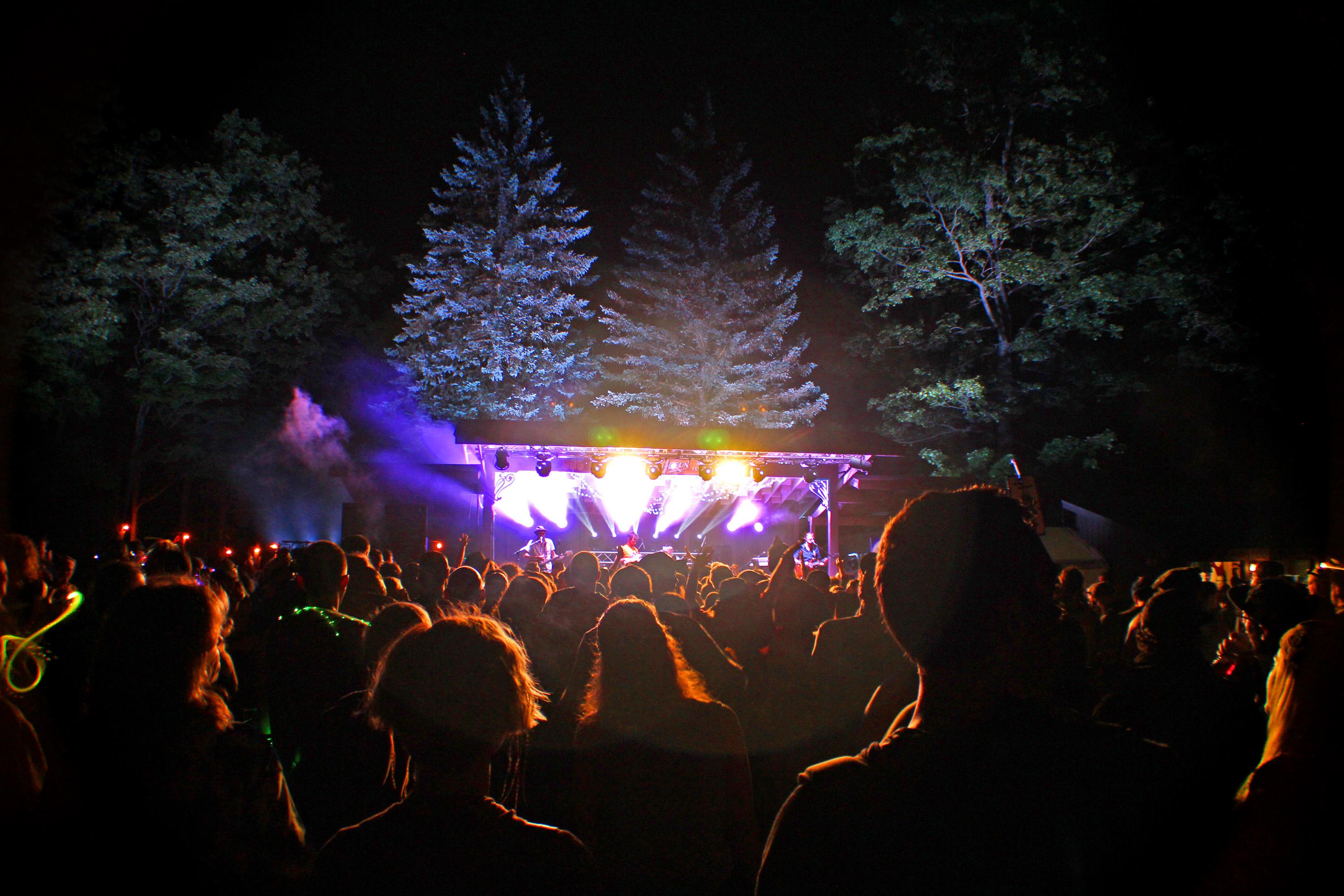 A Bit of a Drive But Worth It
Mostly located between two and four hours away, there are some festivals that are just worth knowing about, as sometimes, the further out you go, the bigger the headliners get. 
Three Rivers Arts Festival
June 3 - 12
Pittsburgh, PA // traf.trustarts.org 
Cory Henry, Sierra Hull, Pittsburgh Symphony Orchestra, Lizz Wright, Bette Smith, the Dirty Dozen Brass Band, Eric Krasno & the Assembly, the Devon Allman Project, Nick Lowe's Quality Rock & Roll Revue, Goodie Mob, Femi Kuti & the Positive Force
The Peach Music Festival
June 30 -  July 3
Montage Mountain, Scranton, PA // thepeachmusicfestival.com 
Trey Anastasio Band, The Black Crowes, Billy Strings, Goose, Joe Russo's Almost Dead, The Revivalists, Pigeons Playing Ping Pong, Trouble No More, The Word, Steel Pulse, Jason Bonham's Led Zeppelin Evening, Ripe, Andy Frasco & The U.N., Keller Williams, G. Love & The Juice, Celisse, The Wailers, The Motet, Eric Krasno & The Assembly, and many more
Wonderstruck Music Festival
July 9 - 10 
Lakeland Community College, Kirtland, OH // wonderstruckfest.com 
The Lumineers, Vampire Weekend, All Time Low, Michael Franti & Spearhead, 24Goldn, Tai Verdes, Dean Lewis, Saint Motel, Smallpools, Neil Frances, Mills, Big Freedia, Valley, Weathers, Trella, Niko Rubio, Hembree, Michigander, Rebounder, Noah Chenfell, and more
Finger Lakes GrassRoots Festival
July 21 - 24
Trumansburg Fairgrounds, Trumansburg, NY // grassrootsfest.org 
Donna The Buffalo, The Infamous Stringdusters, Galactic ft. Anjelika Jelly Joseph, Cory Henry, Marty Stuart & His Fabulous Superlatives, John Brown's Body, Dobet Gnahoré, Dakhabrakha, Peter Rowan's Free Mexican Airforce ft. Los Texmaniacs, Willie Watson, Keith Frank & Soileau Zydeco, Driftwood, Giant Panda Guerilla Dub Squad, Sophistafunk, Mosaic Foundation, Dirty Blanket, and many more
Flood City Music Festival
July 29 - 30
People's Natural Gas Park, Johnstown, PA //  floodcitymusic.com 
Spin Doctors, Railroad Earth, Big Something, Brandon "Taz" Niederauer, Ally Venable Band, Karina Rykman, Vanessa Collier, The Fritz, Habitat, Shelf Life String Band, Silver Screen, Buffalo Rose, Kevin Dale, The Rusty Shackles
MoPop Festival
July 30 - 31 
Hart Plaza, Detroit, MI // mopopfestival.com 
Glass Animals, Big Sean, Jhené Aiko, Kaytranada, Khruangbin, Girl In Red, Dominic Fike, Dayglow, Ashe, The Backseat Lovers, The Marías, Tai Verdes, Beach Bunny, Mariah The Scientist, Wet Leg, Daisy, Horsegirl, whiterosemoxie, Tiny Jag, Whu Else, Charity, Gabriel Duran, Haute To Death & Friends
Wonderbus Music Festival
Aug. 26 - 28
The Lawn at CAS, Columbus, OH // wonderbusfest.com 
Duran Duran, Lorde, The Lumineers, Cannons, Daisy The Great, Coin, Young The Giant, Tayls, Almost Monday, Chloe Lilac, Neal Francis, Morgxn, Mills, Rebounder, 90's Kids, Argonaut + Wasp, Hembree, Noah Chenfeld, Little Image, Madeline The Person, .wavrunner, Cousin Simple, Day Tvvo, Transviolet, Detention, Phangs, The Orphan The Poet
Nelsonville Music Festival
Sept. 2 - 4 
5685 Happy Hollow Road, Neslonville, OH // nelsonvillefest.org 
Japanese Breakfast, Angel Olsen, Yo La Tengo, Lucinda Williams, Neko Case, Mdou Moctar, Town Mountain, Michael Hurley, Nubya Garcia, La Luz, Madi Diaz, Aida Victoria, Tré Burt, Sunny War, Danielle Ponder, The Lowest Pair, S.G. Goodman, The Ophelias, Rich Ruth, Teke::Teke, Myriam Gendron, Dos Santos, Tobacco City, Blue Cactus, Bill Mackay, In The Pines, Logan Halstead, Dana, Little Mazarn, Lung, Oyo, Weedghost, Amp
Four Chord Music Festival
Sept. 9 - 10
Wild Things Park, Washington, PA // fourchordmusicfestival.com 
Bad Religion, Descendents, All Time Low, Jimmy Eat World, Pennywise, The Story So Far, The Starting Line, The Maine, Silverstein, The Amity Falcon, Story of the Year, Mom Jeans, Games We Play, Lagwagon, H20, I Am The Avalanche, Destroy Boys, Eternal Boy, Angel Du$t Patent Pending, Cherie Amour, The Bombpops, SurfBort, Keep Flying, Summer Years, Look Out Loretta, and more TBA
The Fests at Legend Valley
Just four hours from Erie, east of Columbus, there's a place called Legend Valley. Relatively close by, it's home to some of the best fests on record, especially catering to the jam band circuit. Whoop whoop.
7585 Kindle Rd., Thornville, OH // legendvalleymusic.com
Hookahville
May 13 - 14 // hookahville.com 
əkoostik hookah, Papadosio, Dopapod, Tauk, Aqueous, Glostik Willy, Zoo Trippin, Flowpoetry, Krisb's Midnight Railroad, Evanoff, Lizz Vega, Dustin Smith & The Daydreamers, Subterranean, Gunk, Goatfether, Justin Moon, Evan Lane, Cozmik Spirit, Kita Da Monster
Domefest
May 19 - 22 // domefestival.com 
Pigeons Playing Ping Pong, Lotus, Spafford, Sunsquabi, The Domefest All-stars, Kitchen Dwellers, Star Kitchen, Octave Cat, Magic Beans, Karina Rykman, Joe Hertler & The Rainbow Seekers, Funk You, Litz, Great Blue, Eggy, Dizgo, Dogs in a Pile, Yam Yam, Scrambled Greg, The North 41, Schwa, Puremotion
Dark Star Jubilee
May 27 - 29 // darkstarjubilee.com 
Dark Star Orchestra, Railroad Earth ft. Peter Rowan, Yonder Mountain String Band, Melvin Seals & JGB, Galactic ft. Anjelika Jelly Joseph, Keller Williams' Grateful Grass, Donna The Buffalo, BoomBox, Holly Bowling, Jeff Mattson & Friends, Rumpke Mountain Boys, Magnolia Boulevard, Con Brio, The Quasi Kinds, Katie Henry Band
The Werk Out
July 14 - 16 // thewerkoutfestival.com 
The Werks, Umphrey's McGee, Lawrence, Andy Frasco & The U.N., Stevie Wonder Dance Party, Lespecial, Doom Flamingo, Melt, Hannah Wicklund, Couch, Eggy, Zoo Trippin', Aaron Kamm & The One Drops, Dustin Smith & The Daydreamers, Chalk Dinosaur, Friends of the Dead, Baccano, Cotter, and more
Gathering of the Juggalos
Aug. 3 - 6 // juggalogathering.com 
Insane Clown Posse, ICP's Super Mix Juggalo Juke Box Show, Ouija Macc, Big Hoodoo, and more TBA
Everwild Music Festival
Aug. 12 - 13 // everwildfestival.com 
Dirty Heads, Tropidelic, Hirie, Bumpin Uglies, 99 Neighbors, Little Stranger, Artikal Sound System, The Quasi Kings, Joe Samba, Tobyraps, Cassidy King, Mooky
Secret Dreams Music & Arts Festival
 Aug. 18 - 20 // secretdreamsfest.com 
Tipper, STS9, Papadosio, Jade Cicada, Detox Unit, Emancipator, Desert Dwellers, Mickman, Tipp St. Aeroject, Axel Thesleff, Bluetech, Chris Karns, Cloudchord, Cool Customer, Danny Grooves, Defunk, Entangled Mind, Klo, Mad Zach, Megan Hamilton, Random Rab, Schmoop, and more TBA
Lost Lands Music Festival
Sept. 23 - 25 // https://www.lostlandsfestival.com/ 
Lineup TBA
Nick Warren wants to go to quite a few of these if time permits. If you would like to be added to this list, email nick@eriereader.com.