'71 Examines a Troubling Time in Irish history
Drop by the Mercyhurst Institute for Arts and Culture for a challenging look at recent history.
September 2, 2015 at 5:30 PM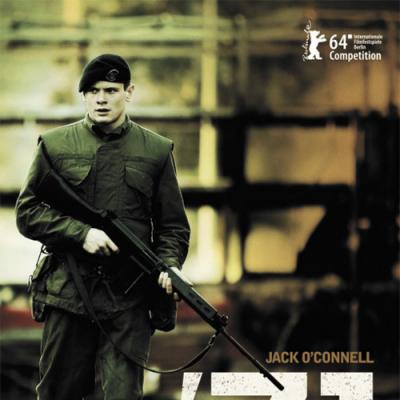 1971 was a tough year to be in Northern Ireland.
The period commonly known as the "Troubles" was in full force, pitting Nationalists against Loyalists, Catholics against Protestants, and the Irish Republican Army against the British one. French director Yann Demange drops us into this conflict, through the eyes of a stoic, bewildered British solider named Gary. Though Gary is treated sympathetically, the film maintains an impartial tone, outlining the brutality each competing group was capable of dishing out and receiving, as the soldier tries to survive a violent night in Belfast.
If you're new to Irish politics, sorting out all of the film's allegiances can prove confusing. But that's also kind of the point. As we watch an injured Gary wander about town, we must decide who is (and isn't) trustworthy along with him – and the lines between heroes and villains begin to blur.
'71's mixture of moral complexity and tense action calls to mind Katheryn Bigelow's engrossing film The Hurt Locker. Though Demange's feature offers a more trustworthy protagonist, both movies use action to examine the physical, moral, and ideological chaos of war. '71 doesn't have quite as much style as Bigelow's Oscar winner, but it tells a thoughtful and visceral story about a troubled time nonetheless. On Sept. 13, drop by the Mercyhurst Institute for Arts and Culture for a challenging look at recent history. – Dan Schank
Film at 2 p.m.  // Mercyhurst Institute for Arts and Culture // 501 E. 38th St. // miac.mercyhurst.edu/