8 Great Tuesdays presents Los Straightjackets, Daybreak Radio
It's not every day you get to see musicians wear wrestling masks while performing. Catch Los Straighjackets at 8 Great Tuesdays.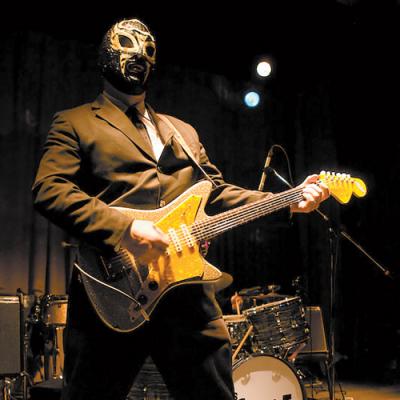 A bunch of wrestling-masked men – who just so happen to put out the salty-sweet sounds of some of the best surf-rock around – are coming to the shores of Lake Erie when Aug. 4's installment of 8 Great Tuesdays presents Los Straightjackets.
Boldly billing themselves as the "world's leading practitioners of the guitar instrumental," the five-piece band has been tearing up stages since 1988, and their 8 Great appearance should stay true to their form.
Erie's own Daybreak Radio will open the show, putting some straight-up rock 'n' roll into the mix, and making for one more good reason to head out to the Burger King Amphitheater at Liberty Park.
And, oh yeah – it's free, too.– Ryan Smith
6:30 p.m. // Burger King Amphitheater at Liberty Park // porterie.org