A Conversation with Michael Steele
Republican Michael Steele will debate Democrat Donna Brazile Monday night in the Cathedral Prep Auditorium. We spoke to Steele on Friday about midterm elections and America's political future.   
November 8, 2014 at 4:55 PM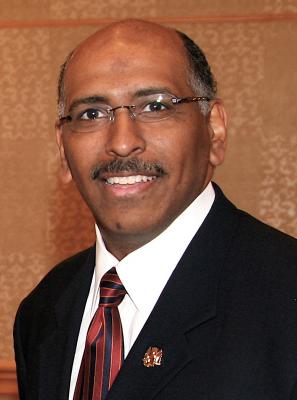 On Monday Night the JES Global Summit VI will host the most recent installment in its political debate series. Last year, it was neocon William Kristol and former presidential candidate Howard Dean. This year the debate features Donna Brazile, Vice Chairwoman of the Democratic National Committee and architect of Al Gore's 2000 presidential campaign, and Michael Steele, the former Lieutenant Governor of Maryland and a past chairman of the Republican National Committee.
Topics for this years debate, which begins at 730PM in the Cathedral Prep Auditorium, include income inequality, immigration, and healthcare.
I sat down over coffee with Michael Steele to talk about the temperature of the Republican party in the wake of the mid-term elections and what to expect as we head toward 2016 with regard to the debate topics. (For the record, it was a phone call and I may have been the only one drinking coffee, but it sets a nice scene. Did it not?)
Here's our conversation:
Contact Jim Wertz at jWertz@ErieReader.com or follow him on Twitter @jim_wertz.