A Fair Way to End the Summer
Crawford, Erie County fairs pull their weight in entertainment value
August 16, 2017 at 3:00 PM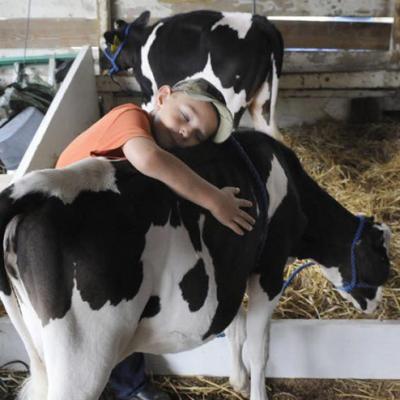 It's fair season in Northwestern Pennsylvania.
With both the Crawford and Erie County Fair right around the corner, family-friendly fun will be an easy find during the last two weeks of August.
The Crawford County Fair
Saturday, Aug. 19 to Saturday, Aug. 26
The Crawford County Fair consistently sets the bar high.
"We have one of the best fairs in the whole state," said fair board president Bill Winters. "We go to a convention each year and people from around the fair circuit are impressed."
The fair kicks off Saturday, Aug. 19 with antique tractor pulls in the morning and a performance by Straight No Chaser, a male a cappella group, in the evening. Winters said he's heard the act called "phenomenal."
The second largest agricultural fair in the state continues throughout the week with events like harness racing (a form of horse racing where the horse pulls a two-wheeled cart at a trot or pace), the North American Six-Horse Hitch Classic Series (featuring six-horse teams pulling wagons), and the USA-East Regional Truck and Tractor Pull (souped-up trucks and tractors pulling heavy sleds).
Though Winters said it's been increasingly difficult to secure entertainers, the fair's popular concerts will continue this season. On Wednesday, Aug. 23, For King & Country will perform with special guests Building 429 and Jordan Feliz. The following night, country musicians Old Dominion and special guest  take the stage.
"We're excited about the lineup we have and what we can give to people," Winters said.
Rides are free with daily admission. Children under age 5 enter for free, but cannot ride without purchasing a ride wristband. Weekly passes can be purchased for $25. This too doesn't include rides.
Senior citizens are admitted free before 5 p.m. Monday and Tuesday. Veterans are offered free admission Tuesday. Anyone in military uniform is admitted free daily.
Grandstand event pricing varies.
8 a.m. to 11 p.m., rides open at 1 p.m. // 13291 Dickson Rd., Meadville // $8 // 333.7400 // crawfordcountyfairpa.com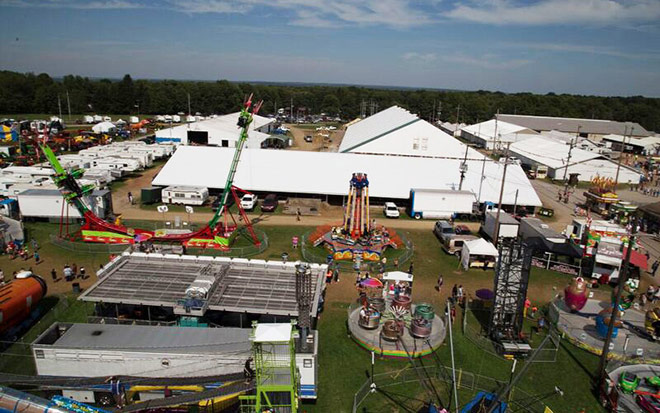 Erie County Fair, Wattsburg Agricultural Society
Sunday, Aug. 27 to Saturday, Sept. 2
The 133rd annual Erie County Fair always tries to offer something "different."
Junior Hartner, who has spent more than eight years as president of the Fair Board, expects a good turnout for this year's fair.
After Sunday's set-up, the festivities begin Monday when the gates open at 4 p.m. Shortly thereafter, an antique tractor pull will take place at the grandstand and the recurring Hogway Speedway Racing series will hold its first laps (pigs at 5:30, ducks at 6:30, and goats at 7:30).
Throughout the week, the Stardust Circus & Thrill Show will offer free performances. On Wednesday evening, the Paula & Judy's Dance & Acrobatics Connection will perform before the truck drags begin.
On Thursday night, drummer Artimus Pyle of the rock band Lynyrd Skynyrd will perform. Admission to this grandstand event is $5.
Daily fair admission is $8 per person, which includes parking, rides, and midway events, except for Thursday, Friday and Saturday nights. Children age five and under enter for free without riding. Weekly buttons can be purchased for $10 without riding. Ride upgrades are $5 per day.
Times vary // 13993 Route 8 & 89, Wattsburg // $8 // 739.2232 // wattsburgfair.com