About Last Night...
Election results from Erie, Pennsylvania, and the nation.
November 9, 2011 at 8:43 AM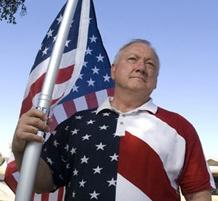 Well, that was fun last night -- except that I inadvertantly spammed all of my Facebook friends. Oops. I put up a puppy video from Cute Overload as a peace offering. Hopefully they'll forgive me.
Anyway, there was an election last night.
Erie county results (pdf) were unsurprising, but then, there wasn't much contention to begin with. Many of us at the Reader had our fingers crossed for Rebecca Styn in the 1st County Council race, but Democrat Phil Fatica took 60 percent of the vote in a heavily Democratic district. The other race that we were watching -- for Country Controller -- also proved to be a bit of a bust, with Republican Mary Schaaf winning handily over Kwitowski, 55 - 44 percent.
It's not surprising, then, that voter turnout was low in Erie.
Some of the townships had tight races. The unofficial results show that Democrat Linda Cagnoli "won" the Greene Township supervisor race by a single vote -- but that's subject to a recount, of course. Likewise Republican Republican Don Vance won the Concord Township supervisor race by 9 votes. Wattsburg has a tie for its borough council race. 
Statewide, there were some important and surprising results for local seats: Democrats gain their first-ever majority on the Montgomery County Board of Commissioners, as Josh Shapiro and Leslie Richards win their election. Democrat Rich Fitzgerald handily wins the Allegheny County Executive race, 62-38 -- suprising, given the money spent and vitriol spilled during the campaign.
 A couple of interesting Pennsylvania referendums: anti-fracking was downed in Peters and Washington counties, but supported in College Park. Whether voters bid against the referendums because of dreams of Marcellus-inspired economic Nirvana, or because it was of questionable legality is unknown.  In Pittsburgh, voters agreed to tax themselves to raise funds for its Carnegie Library.
Nationally, there were a few measures we had our eyes on. Tops on that list was Mississippi's "personhood" amendment, which would have "defined a fertilized egg as a person"; thankfully for Mississippi women, it failed, and by a seemingly large margin.
In Maine, voters upheld a four-decade-long tradition of same-day voter registration. The GOP legislature last session overturned the law because, well, because those that use same-day registration tend to be Democratic voters: college students and young voters. Maine citizens rejected the political gambit.
In Ohio, voters rejected a GOP legislature plan to limit the bargaing rights that public unions enjoy. Apparently, turnout in Ohio was high, sparked, in part by the referndum, which bodes ill for Republicans in 2012.
But perhaps the best news is that Arizona state senator and architect of that state's sweeping anti-immigrant law, Russell Pearce, was ousted from his seat in a recall election. Turnout was extremely high in this very conservative district -- and the Tea Party representative was tossed.
And you can't help but think that's a good sign for the country...