Addressing the Rising Number of Suicides in Our Community
A Conversation with Mandy Fauble of UPMC Hamot and Safe Harbor Behavioral Health.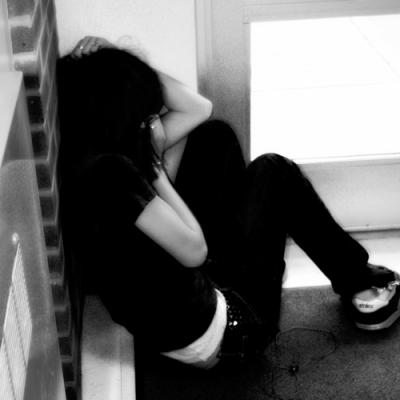 In January, the Erie Times-News reported that "there were 53 deaths determined to be suicides in Erie County in 2015." By contrast, according to the FBI's Unified Crime Reports, 11 homicides were tallied in our community during that year. In the media, we often hear more about the latter than the former, but that is beginning to change.
Although 53 is an unusually high number of suicides, it's reflective of an upward trend that began about a decade and a half ago. Since 1999, the rate in Erie County has increased by approximately 20 percent. The Erie County Department of Health estimates that there was an average of 11.4 suicides for every 100,000 people between 1999 and 2004. And that number has escalated recently – between 2011 and 2013, the average went up to 13.7.
On a national level, there's more bad news. During the same timeframe (1999-2014), the Centers for Disease Control and Prevention (CDC) estimate that the suicide rate grew by about 24 percent. In fact, their data indicate that suicide was the 10th leading cause of death in the U.S. in 2014. Homicide ranked 17th during the same year.
The CDC data offers plenty of surprises. For example, they concluded that the biggest increases occurred among those between the ages of 45 and 64 – and they also found an alarming uptick in children between the ages of 10 and 14. Child suicide has likewise been recognized as a cause for serious concern by the American Association of Suicidology (AAS). The non-profit recently concluded that suicides among children between 10 and 14 have grown by more than 50 percent over the past 30 years.
The blame for this crisis has been placed on a variety of factors, including prescription drug abuse, increased access to firearms, bullying (especially cyberbullying), and the psychological impact of long term poverty. To get a clearer sense of how to respond to the issue, I turned to Dr. Mandy Fauble of UPMC Hamot, also the Vice President of Clinical Operations at Safe Harbor Behavioral Health, our region's largest outpatient mental health facility.
I began by asking Fauble about the connections between addiction and suicide. She claimed that "substance abuse [including alcoholism] is a risk factor for suicide, and many people who die by suicide have drugs and alcohol in their system at the time of their death."
As you might imagine, substance abuse is often clearly linked to depression. Accordingly, Fauble suggests taking a "first aid approach" to recognize its symptoms before they become life-threatening. Some may be physical, like "low mood for days at time, changes in sleep, changes in appetite, memory loss, or loss of focus." Some symptoms have more to do with mood, especially when someone feels "hopeless, helpless, worthless, or guilty." Social and environmental factors, including "financial difficulties, deception, criminal behavior, and sudden changes in social networking" can also lead to self-harm.
Fauble suggests that "if we take measures to help families stay safe and stable, we can reduce [what are] often referred to as Adverse Childhood Experiences," which can lead to many of the difficulties that increase risk for suicide.
Fauble claims that trauma is often highly indicative of suicidal behavior, especially when experienced at a young age. She suggests that "if we take measures to help families stay safe and stable, we can reduce [what are] often referred to as Adverse Childhood Experiences," which can lead to many of the difficulties that increase risk for suicide. Trauma is often triggered by a stressful event, "such as bullying, loss of a relationship, grief, or exposure to suicide," according to Fauble. She notes that individual triggers can vary because stress is often subjective. Accordingly, she suggests that "when helping, it is important not to judge, as the person is experiencing the situation from their unique vantage point."
Since many cultural prejudices persist about mental health (and those who seek treatment), I asked Fauble about some of the misconceptions about suicide. She mentioned the myth that "people who want to die by suicide will find a way to do it," regardless of our actions. This assumption is especially damaging because, when we reach out to those at risk, "research indicates that most people [considering suicide] do not die."  There's a strong chance that lives can be saved through empathetic communication. Since suicide is "linked to very real neurobiological phenomena," Fauble also warns against labeling its victims as "weak," which "does a grave injustice to both those who have died by suicide and their loved ones."
At Safe Harbor Behavioral Health, free telephone, walk-in, and mobile crisis services are offered 24 hours a day to anyone in Erie County. Fauble's organization also offers "a short-term residential program to help people who need more intensive support and who can benefit from medication and therapy services in a safe and structured environment."
I asked if there were other regional partners working to respond to these issues. Fauble quickly mentioned organizations like the Erie County Suicide Prevention Task Force, which organizes an annual Suicide Prevention Conference, and the National Alliance on Mental Illness of Erie County (NAMI), which offers educational programming and referrals to families and individuals in need of mental health services.
To be more effective as a community, she suggests getting out the message that suicide is a preventable public health concern "that impacts our neighbors, loved ones, and families." To do so, she advocates incorporating "this education in our primary care and emergency rooms, with our churches and social groups, and in places of employment."
When people are suffering from serious depression, the chaos of everyday life can seem insurmountable. As individuals, we can't always guarantee that our loved ones won't gain access to opiates, lose the people closest to them, or fall prey to vicious harassment on social media. Although the triggers that lead to self-harm can't always be avoided, we can still keep our eyes and ears open. And we can respond with empathy – and urgency – when we suspect that the people we care about are in need of help.
For more about Safe Harbor Behavioral Health, visit their website: shbh.org.
Dan Schank can be contacted at dschank@eriereader.com.