All Good Festival Lineup Announced
Allmans, Grateful Dead alums Lesh, Weir, Hart, Hornsby, Marsalis and more!
February 21, 2012 at 12:48 PM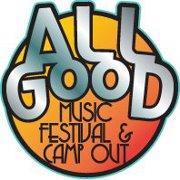 You like the Shotgun Jubilee? I like the Shotgun Jubilee. Want to help the boys out? Read on.
The 16th annual All Good Music Festival and campout will take place from July 19 through July 22, 2012 in Thornville, Ohio. Thornville is just east of Columbus, about 250 miles from downtown Erie.
The lineup was announced just this morning; The Allman Brothers, Phil Lesh and Friends, The Flaming Lips, Bob Weir & Bruce Hornsby featuring special guest Branford Marsalis, and The Mickey Hart band will perform, along with many, many bands. Whoever your favorite, one thing is certain: if you are part of the festival crowd that enjoys pitching a tent in the mud for several nights and absorbing music from the best bands of the day, this event is definitely for you.
Tickets go on sale Friday, February 24 at noon; early-bird tickets for all four days cost $159.
Speaking of "best bands of the day," Erie's own Shotgun Jubilee could perform at this or a future All Good Music Festival if you help them raise a big enough stink about it on the All Good Facebook page.
Lots of folks around here pay a lot of lip service to the "Support Your Local Scene" movement. While talking about supporting local artists and musicians is nice, and patronizing the local businesses that provide venues for these artists is also nice, we here at the Erie Reader take a more militant approach to supporting the rich and diverse music scene that lends so much beauty to our otherwise dreary, workaday existence. We do not simply seek to report on change, we also seek to instigate change.
Please visit the All Good Facebook page and let them know about our hometown friends, Shotgun Jubilee. If you have been living in some sort of underground bunker for the past year, you may not have heard of Shotgun; buying their record on iTunes  will not only get you up to speed, but will also fill your dank, dilapidated concrete bunker with a unique and experimental folk-rock vibe. This is a great opportunity for us to put our own stamp on the festival by demanding  one of Erie's best bands join the lineup. You see, All Good accepts fan requests for the artists who may eventually perform at the event, and Shotgun could be one of those artists in the future. It's up to you.