All I Want is Yule: A Tragic Tale of Winter Desire.
Drama. Desire. Seasons. Greetings.
December 16, 2011 at 6:11 PM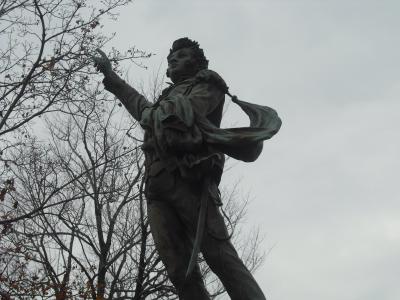 I turned my head but kept walking. She was perfect. And a glimpse was all I'd needed.
That one look was enough to bring up feelings. One, just that one.
It was one of those situations where the deal is done without too much measuring. Like sliding into a hot tub. It's right straightaway. Off the bat. It's good and you're sure. Your feet know. Your eyes know. Your sympathetic nervous system knows. It's a go, all the way up until your ass hits bottom. It's raw, and real, and aaaaaah. Just aaaaah.
But it can't be held, that feeling. Not now. Not right this second. I shoved my knuckles down into my jeans and pushed on as the wind bit into my chin, chastising me, contradicting my warm desire like rain on a campfire.
A squirrel paused and shoved something in its mouth, scratching away as I braced up, tightening my shoulders. I stared on-- neck stiff, face taught, as that smoldering bud of desire swelled within me, begging release.
I couldn't afford her. Period. My mind understood that. That yearning though, that was something else. It don't think really. It don't reason. It just wants. And yearns. And needs.
I started checking out the others. I didn't look directly at them. Just scanned them as they gazed back desperately. Real thin, some of them. They were set up deliberately to catch an eye. Attraction. That was the game. One leaned away as I passed, flashing a fairly svelte flank. I gave a quick glance but kept moving, shooting a half-smile as I paced.
She was alright. Good for a tough spot maybe. Somethin quick. But I needed something I could dig in to, one that could take a bit of punishment. A star. One that I could drag out, rough up, dust off, and send packing—no guilt. The good ones can take it. They're built that way.
My ears were starting to flush warm. The excitement. It came fierce at times, you know? All the variety was stimulating, but I just couldn't seem to settle my thoughts. I was smitten. I had to get her. The svelte one. The brick house. The lush, pithy showpiece with the stems that went on for days.
She had everything.  Balance, height, proportion, class, and that lush, juicy bottom that beckoned like a warm blaze.
I had to have her. And I wouldn't rest until I felt her sweet, sticky juices dripping off my eager, peached palms. I wheeled around quickly, almost sprinting over to the shaggy-faced hustler who took care of them all. Who bound them.  Who trapped them. Who bred them like tall, pretty cattle, just to turn them over, again and again, standing them up to a brutish market of hungry eyes and sticky hands.
I walked up to that arrogant jerk, looked him right in the eye and stared. Hard. I wanted him to know I meant business. My jaw trembled as I beamed in the sentiment like a declaration of war.
"Mayday! Mayday! She's mine! Roger that, fatso! Roger that!"
He turned slowly, placing a hand on his hip. He was ready. His kind always was. He nodded, rolling his toothpick from one side to the other as his fleshy cheeks spread into a stubbly smile.
"Help you?" He said grinning. His eyes twinkled with a twinge of madness as rolling clouds of vapor rolled over his silver tongue.
Images of those smooth curves, of that lush, full bottom, scribbled madly through my mind.
"I've had my eye on that one over there for a while," I said gruffly. "I aint leavin without her. I know she's a Frasier Fir. I know that. But that's the one I want. Lets negotiate. I need a Christmas Tree, and you need to sell them. There's not much time left," I said, glancing at her lush green profile one last time.
"40 bucks even. What do you say?"