An eCommerce Day Forum is Headed to The Bayfront Convention Center
Do you want to build a better business or maybe start a business? eCommerce might be just the thing for you.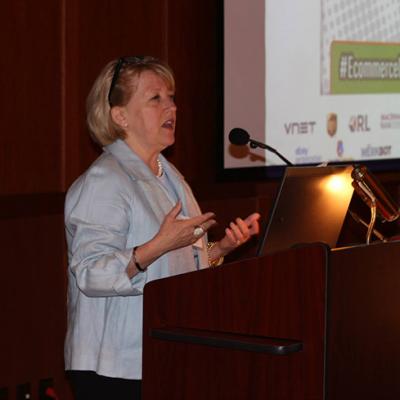 Thursday, May 19
The Internet is a vast resource and can seem intimidating, but it is actually a fantastic business tool. eCommerce is the use of the Internet to buy and sell goods or basically conduct any kind of business. Think Amazon, Etsy, Ebay, and myriad other types of businesses: online counseling, editing, financial planning. But don't stop there, even people with brick-and-mortar businesses rely on eCommerce for advertising and networking in this age of technology.
The forum will include several guest speakers covering an array of topics such as Entrepreneurial Concepts in Digital Media & Marketing, the Pulse of the Online Shopper, Local Goes Multi-channel, B2B eCommerce, Affiliate Marketing, Marketplace Challenges & Successes, Email Marketing, Social Media Marketing, and Shipping and Logistics. Keynote speaker Ross Kramer, CEO of Listrak, will give the address, "Beyond eCommerce: Ideas to Transform your Business."
Who should consider registering? Brick-and-mortar businesses, eCommerce-based businesses, web-based services, social enterprises, manufacturers, wholesalers, and distributors. If you are executive management, or a business owner wanting to understand how your business can market and sell products and services online, register. If you are a B2B or B2C sales professional seeking to improve your competitive advantage via online selling, or a marketing professional responsible for integrating eCommerce into the mix, you should register, too. There will be great information to help you in all of your endeavors. 
Visit regionalecommerceday.com for more information and to register.