Anthony Ingraffea to Speak at Mercyhurst University
The outspoken Cornell University engineer will address the myths and realities of fracking.
October 14, 2015 at 1:00 PM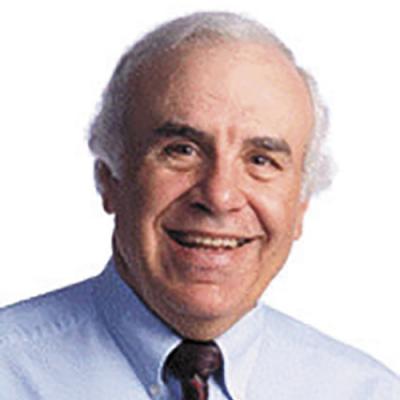 In Dec. 2011, Time named Anthony Ingraffea as one of its "People Who Mattered," describing him as "an engineer at Cornell University who is willing to go anywhere to talk to audiences about the geologic risks of fracking, raising questions about the threats that shale gas drilling could pose to water supplies."
Ingraffea, senior technical advisor for the Cornell Fracture Group, continues to tirelessly present research on the dangers of fracking. On Oct. 26, he'll address the myths and realities of fracking in a lecture at Mercyhurst University. I recently posed a few questions to Ingraffea by email.
Erie Reader: In light of our budget impasse, which threatens to shut down Erie's Public Schools, what response would you recommend to Pennsylvania Gov. Tom Wolf's desire to tax (not end) fracking to bolster the Commonwealth's budget?
Anthony Ingraffea: Allow more pads and compressor stations adjacent to schools to pay for the school budget? That is a wealth vs. health choice that is easy to make, in my opinion. I do not believe in using alleged and ephemeral windfalls, "pennies from heaven," and luck to provide for the long-term common good. The shale gas industry is dying, not temporarily set back, but dying. There will be little real financial help from it for your schools this year, and less next year. Gov. Wolf, find another way for the state to provide support for public services.
ER: Given our location primarily atop Utica (not Marcellus) Shale, how might Erie County residents be most directly affected by fracking in the coming years?
AI: You are already affected by Marcellus development. The climate crisis is real, and being worsened by shale gas/oil development. Science says that we must keep about 70 percent of the hydrocarbons still in the ground where they are if we want a chance of even slowing climate change. Pennsylvania has already sacrificed much of itself to unearthing shale hydrocarbons. The Erie area should be declared a shale hydrocarbon perpetual preserve: it is the State's moral responsibility to help manage the decline in fossil fuel development in this way.
Ingraffea advises local residents to "continue to inform themselves of what the peer-reviewed science is saying" and "make a scientifically-informed decision so that [we'll have] a firm basis for directing [our] local leaders about what [we] want done and not done about shale gas development in [our] area. He strongly recommends visiting zotero.org/groups/pse_study_citation_database/items, a compendium of over 625 recent peer-reviewed documents on that science.
Our Sept. 16 issue featured a cover story contributed by Public Herald, an investigative journalism team who discovered proof that the Pennsylvania Department of Environmental Protection had "cooked" reports of water contamination from fracking across the state.
Public Herald concurrently released their findings on their website, and Ingraffea began using their maps and data in lectures almost immediately.
"More than anyone, Dr. Tony Ingraffea gives the real science and sense behind fracking," said Melissa Troutman, Executive Director of Public Herald and co-director of the 2013 documentary Triple Divide. "His knowledge comes from personal experience in the industry in addition to extensive research. No one tells it like it is with regard to drilling and fracking with as much authority and truth as Tony."
7 p.m. // Oct. 26 // Walker Recital Hall, Mercyhurst University, 501 E. 38th St. // mercyhurst.edu // Free and open to the public
Katie Chriest can be contacted at katie@ErieReader.com.