Apparently Some Things Never Change
The Supreme Court guts the Voting Rights Act, and Texas celebrates by enacting discriminatory voting law and legislative redistricting plan.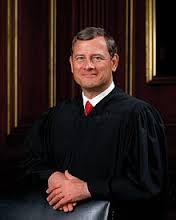 Today everybody's talking about the Supreme Court's decisions on gay marriage – preserving it in California, and effectively ending the Defense of Marriage Act. These are good things, of course, though the decisions are short of establishing marriage equality everywhere. So that's good.
But I want to talk about a bad thing. I want to talk about the SCOTUS decision on the Voting Rights Act.
I wrote about this case when it was being argued, and pointed out that the law's key provision – requiring federal approval before certain states change their voting laws – was in danger. Then, it seemed obvious that the law was still necessary. After all, in 2012, under the Voting Rights Act, a panel of judges was able to halt Texas' new voter ID law, saying that it put "unforgiving burdens" on minority voters. That same panel of judges also blocked Texas' legislative redistricting because the new legislative maps had been drawn up with "a discriminatory purpose."
The Supreme Court on Tuesday effectively struck down the heart of the Voting Rights Act of 1965 by a 5-to-4 vote, freeing nine states, mostly in the South, to change their election laws without advance federal approval....

"Our country has changed," Chief Justice John G. Roberts Jr. wrote for the majority. "While any racial discrimination in voting is too much, Congress must ensure that the legislation it passes to remedy that problem speaks to current conditions."
The reaction from Texas:
Within two hours of the Supreme Court's decision on the Voting Rights Act, Greg Abbott, the attorney general for the state of Texas, announced that a voter identification law that was blocked last year by the Justice Department would go into effect.

"With today's decision, the state's voter ID law will take effect immediately," he said in a statement. "Redistricting maps passed by the legislature may also take effect without approval from the federal government."
Whoops! I guess Roberts got one thing wrong. Apparently, the country hasn't changed that much.
Justice Ruth Bader Ginsburg was the woman of the day with her sharp criticism of the court's majority opinion, and had the quote of the day:
Throwing out preclearance when it has worked and is continuing to work to stop discriminatory changes is like throwing away your umbrella in a rainstorm because you are not getting wet.