Apple Bites It For U2
Apple wants you to want them, even if you don't love the free gift. 
September 19, 2014 at 1:24 PM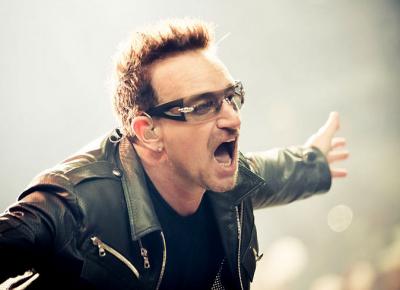 Twenty years ago I sat in a smoky basement listening to my best friend's older brother wax philosophic about the creative genius of Bono and U2, about how they would be more relevant than the Beatles and the Rolling Stones - long after those bands and their members had been buried in the culturally irrelevant sands of time.   
Now as the band approaches it's 40th Anniversary, U2 continues to pump out new tracks while engaging in the very corporate big-brotherism they once claimed to eschew.
To celebrate the Apple roll out of iPhone 6 and the Apple watch, Apple gave everyone with an iTunes account the new U2 album and delivered it to every Apple user's personal device.
U2 made $100 million dollars and championed the release as the largest opening day album distribution in history. The problem was that opening day album sales has more or less been a democratic process. People chose whether or not to buy the album. Apple took the authoritarian approach and made sure everyone in the Apple kingdom owned a copy.  
"The people" revolted en masse. The delivery of the product exposed what everyone feared was the case: Apple controls your device and could, if it wanted to, take over your entire connected life.     
One iPhone user asked the twitterverse how it was possible that Apple found room for an album when her device reminds her daily that she doesn't have enough space to take pictures. 
Sharon Osbourne also weighed in on Twitter, taking no political prisoners: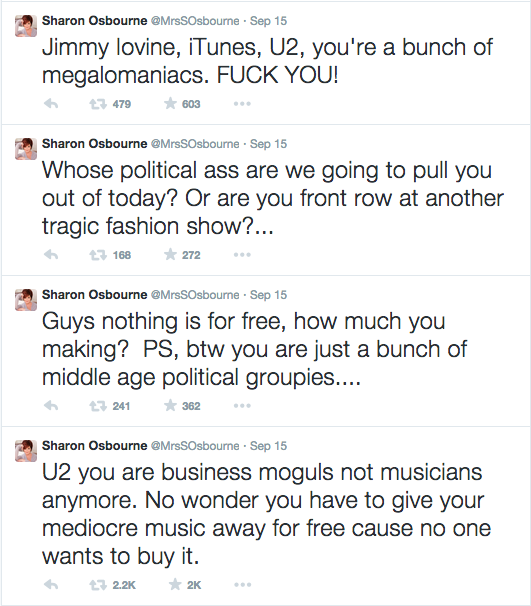 What would Steve Jobs do? #WWSJD