Aqueous Returns to the King's Rook
A not-to-be-missed night at the club with some great acts.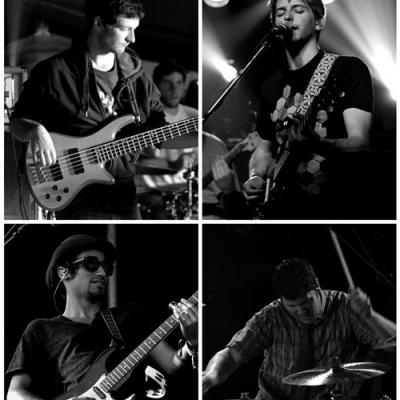 Spring's arrival is going to be taking Buffalo-based prog-jam wizards Aqueous all over the map, on a fantastic voyage to play the hell outta some very of-note venues and major festivals from Telluride, Colorado to Hamilton, Ontario.
And, somewhere along their sojourns – after Brooklyn, before Boston – they'll be coming back around to Erie, a city where their out-there sound's always well-heard.
This time in – on Saturday, April 11 – the astral-groove maestros are back at the King's Rook Club's downstairs concert complex, which they've completely blasted the roof off of a time or two before.
With soul-stirring Erie singer/songwriter Tyler Smilo playing an opening set, and straight-no-chaser rockers Daybreak Radio (which Smilo's also in) playing the post-party in the Rook's upstairs lounge, this is, just like its organizers say, shaping up to be a not-to-be-missed night at the club.
Aqueous is always flowing further and further along its way to ever-bigger, broader sonic streams, so anytime they come around is a good time to dip your feet in – hell, jump all in – with them. — Ryan Smith
Saturday, April 11 (doors at 8 p.m.)  // 1921 Peach St. // facebook.com/kingsrookclub