Ashley Clark Benefit at Metropolitan Today
It's time to share the love, Erie.
January 6, 2012 at 4:13 PM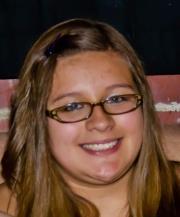 A benefit will be held on Saturday, January 7, for 13-year old Ashley Clark, who was tragically killed while attempting to board her school bus in Summit Township late last December.
The benefit will take place at The Metropolitan, 144 West 13th Street, from 2 P.M. until 10 P.M. The event will feature raffles, an auction, free food and drinks, live music, and a DJ. Entry fee is $5 at the door; donations are still being accepted.
For more information, check out the Facebook event, or call Nicole Horvath at 814-790-0887 or Steph Johnson at 814-871-6344.