At Play In The Fields of The Bored: Accolades and Charades
Michael doesn?t have a vote. But he has a column. And he?s talking Rock Erie Music Awards.
October 5, 2011 at 4:30 PM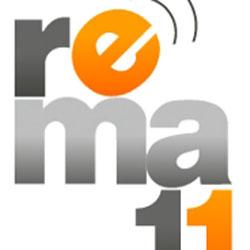 The Rock Erie Music Awards could mean something. They could be a focal point for the scene. Something to aspire to. A place where everyone can gather once a year and rejoice in the music made and the friendships that endure.
Except it?s not. There are traces of it. Glimmers of hope that this dream could be achieved.
But five years in, the awards seem desperate and uninviting.
The lead up to the awards was an exercise in the insipid side of social media. Voting as popularity contest. Facebook pleas for votes, almost daily from some bands. It seemed trite to pander your art to unknown ?friends? and ask them to vote for you. Over and over again. Keep voting. Vote for me! Vote for me! Then go back and vote for me again!
Perhaps these are the times we live in, where gratification is sought not through the display of superior talent but through how many clicks it gets.
That--in and of itself--is a travesty to all the musicians who work hardest on stage and find their results in the reaction of the crowd rather than through what amounts to begging.
But the vote whoring was just the beginning. The battle began to rage when people started calling each other out for their misdeeds.
Is a cover band still a band? Yes of course. Should a cover band be rewarded for being able to duplicate someone else?s sound? I vote no, but I don?t really have a vote. But I have a column.
There are great cover bands in Erie. They pack bars, play hits, everyone drinks and smiles, but they are background. They are a radio on stage. Playing well-worn tunes for the sake of distraction. Something to listen to during that lull in conversation. Or after striking out with the third chick of the night. ?Oh hey, those guys are playing that song I know! Don?t I feel better!?
That?s all well and good, but does it deserve a medal? Should imitation be rewarded just like originality? I think not. And so do lots of the hard working original musicians who take risks and deliver nightly their own brand of music. Talent should reap reward; play-acting should get you applause and a check.
The sad thing is that during the lead up to the Rock Erie Awards good points were made by the original artists. Defending their craft, calling out the weak links, decrying the ?popularity contest? it had become. But it was all sound and fury signifying nothing. NOTHING.
By the time the awards rolled around everyone was more than happy just to be nominated. Which was a brave face for some and an outright lying by others.
I would have loved to see just one winner take credit for doing what they did and doing it better than everyone else, at least this year for this award.
I know it has become common to thank everyone who was in your category, but why? If this is competition, to the victors go the spoils. On this night all the backbiting and fighting that led up to the awards was exchanged for congratulatory fellatio for everyone who didn?t win. So, no one won?
I am not saying anyone won who didn?t deserve to. The night was full of great acts that proved their mettle and did right in victory, but it was boring.
Maybe passion can?t exist at the convention center.
For me it was a night of expectations versus delivery.
Tammy Pescatelli was back to host again. Because being in Meadville a few months of the year and never attending shows in Erie qualifies you as a local host. Cool. I can jive with that stretch, but why?
After her second Charlie Sheen joke I wondered why there were still people laughing. Walking around stage carrying an iPad, trying to make small talk and jokes with the band or the winners, or even the losers, felt forced. She tried sneaking in jokes from her act, or I hope she did and didn?t just write some of them specifically for the awards. She started off the night with a decent enough monologue, spent too long riffing on unfunny jokes and trying to ride the wave of Facebook hate. But none of it was clicking. By the end of the night she was just a shepherd for the next presenter.
Aside from her weary act, it may have been the energy in the room. For all the bib and tucker rolled out by the music scene, there was little to show for it.
Maybe it wasn?t the show at all, but the audience. So sour and lacking grace. For a group of people who rely on fans turning out to support them, the support they gave seemed lacking.
After the first few awards were presented, it seemed like a third of the room cleared out. Later in the event more than half the room was gone. Just disappeared. As if to say ?Well my category is over time for us to pack up and go.?
It also didn?t help matters when, in the middle of a music awards show, a dinner theater broke out. It?s awesome that ?Sweeney Todd? is going on, and there is mad talent there. But it killed any momentum the show had left. The outside patio had more people watching other people smoke than the musical interlude garnered attention.
For all the bloated madness that awards shows are, the Rock Erie Music Awards are important. As pointed out by both Marty Schwab of The crooked i and Chris Sirianni (or Sironni) of The Brewerie at Union Station: Erie is lucky to have something like this to share. It should help foster the scene, not splinter it. It should reward talent not popularity. It should provide a place were localism rules the day and everyone is rewarded by having participated.
Unfortunately, it isn?t there. Yet. Finding a better way to weight the voting would be a start. Using local talent, that is true local talent, would also be very beneficial.
It is easy to sit back and complain, but it is more important to realize what we have before us and take advantage of the opportunity to recognize the true beauty and power of the local music scene.
Michael Bennett was not nominated for any awards. He wishes to thank no one but himself for the honor. He can be reached at mbennett@eriereader.com.